Historic buildings, local gems and tasty bites – Downtown Vero Beach has it all! The area is chock-full of eateries, unique galleries, and events that are fun for any visitor to enjoy. Whether you're staying for a long vacation or just visiting for the weekend, we've broken down the best places for you to stay, shop, see and eat below!
While exploring the Downtown Vero Beach area, don't forget to visit the Indian River County Chamber of Commerce for local insider information and new attractions in the area.
ART & CULTURE
With its tropical surroundings and gorgeous climate, it's no wonder that artists of all kinds find inspiration in Vero Beach. Our area has drawn writers and painters, poets and musicians for decades. Creativity flows freely here, and our dynamic arts scene reflects this in every way. Our vibrant cultural community brings a wealth of enrichment and entertainment to the Downtown area.
First Friday Gallery Stroll
Galleries and businesses in historic downtown Vero Beach participate in the First Friday Gallery Stroll held from 5 to 8 p.m. on the first Friday of every month. The stroll is based along 14th Avenue from 19th Street to 23rd Street and the surrounding area. Both galleries and select businesses exhibit new artwork each month in a lively gallery reception atmosphere.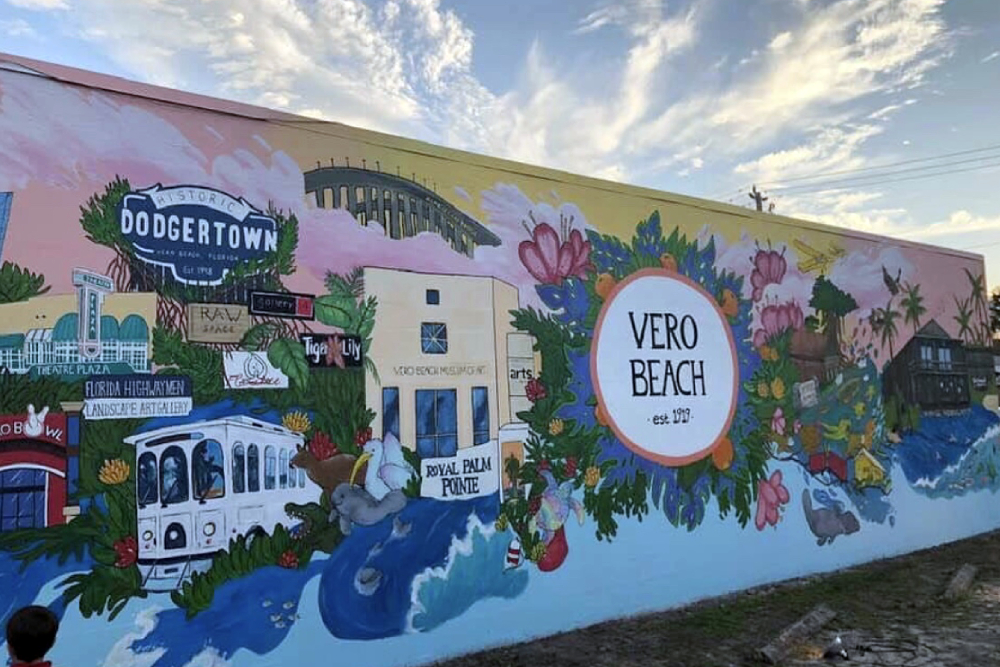 Downtown Mural Trail
Beaches aren't the only beautiful thing you'll see around Indian River County. New murals are popping up everyday! You don't want to miss these Instagram-worthy murals in Downtown Vero Beach. Follow the order we laid out or create your own path as you discover our destinations artsy side.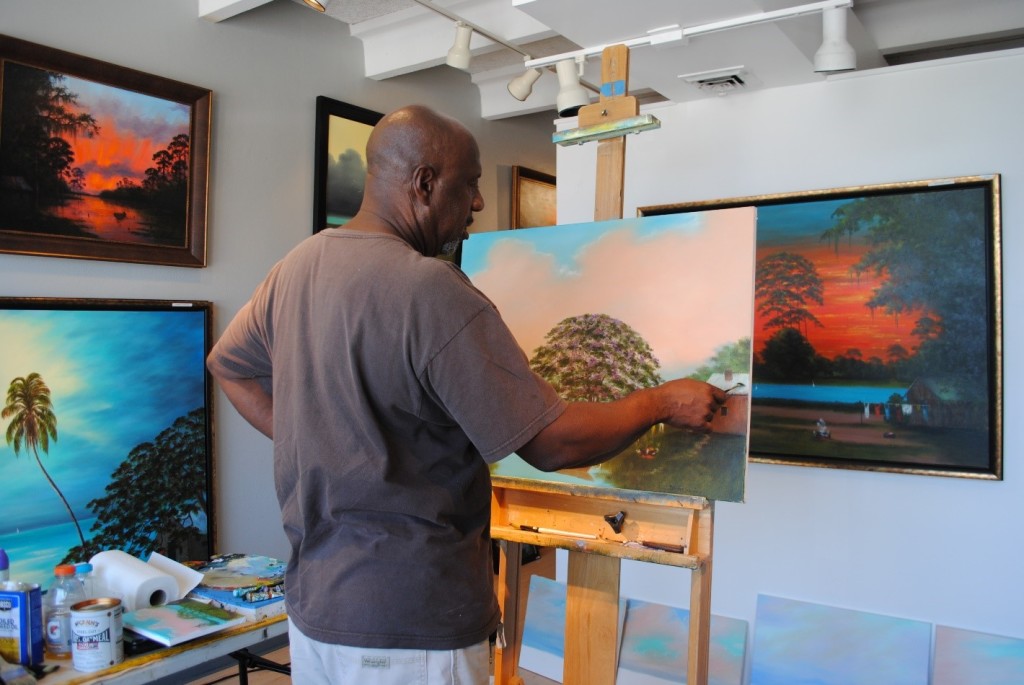 Galleries
You'll find five outstanding art galleries within a leisurely three block stroll in Downtown Vero Beach. Mingle with other art aficionados, meet the artists and sip on wine and cheese during the First Friday Gallery Stroll or explore on your own.
The five art galleries that you simply can't miss are Florida Highwaymen Landscape Art Gallery, Flametree Clay Art Gallery, The Artists Guild Gallery, Gallery 14, and Tiger Lily Art Studios and Gallery. Each gallery has its own unique style and passion so make sure to visit them all.
While you are visiting the galleries be sure to stop in the Cultural Council located within the Flametree Gallery. Learn more about all the arts and culture in Indian River County. Their sole purpose is to illuminate lives through the power and inspiration of Art and Culture and to support, promote and highlight the working artists in our community.
EATS
Now here is where things get good – the endless options for delicious eats! From fresh seafood to crafted cocktails, Downtown Vero Beach has some of the best food to offer. Stop by some of these local spots for a taste of the town: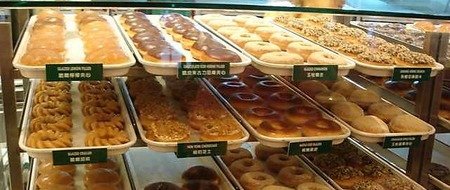 Breakfast
Looking for a nice quiet option for breakfast? Maybe a good place to unroll your newspaper and enjoy a cup of coffee. Then you will want to check out Baci Trattoria and Tasty-O Donuts. Baci is a funky Italian spot offers some incredible benedicts and gourmet french toasts. Try out the "American in Paris" on your first visit. Tasty-O Donuts is a local favorite when it comes to donuts!
Lunch
Looking for a good place to meet up with a old friend? Or do you need a place to have a perfect business lunch? Downtown Vero Beach has the perfect lunch spot you are looking for. These options include but are not limited to Italian Kitchen, Tea and Chi, American Icon Brewery, Off the Rail, Fishack, Kata, and Taco Dive. 
In the mood for a little Italian food? The Italian Kitchen serves the best New York style pizza and Chicken Parmigiana in town! Tea and Chi is the perfect place to sip on a unique tea blend the next time you're downtown! Tea and Chi have more than 50 different tea options to choose from. Unwind after a long day at American Icon Brewery! Grab a brew and play a round of life-size Connect Four with some friends! Off the Rail has the burgers that you'll never forget! Make sure to indulge in one of these stackers next time you're in town. Fishack is a casual seafood spot is the place to eat and drink! Enjoy their lobster night special on Wednesdays and all-you-can-eat tacos every Thursday. Kata serves up some of the best sushi in town! You can't go wrong with any of their specialty rolls. Taco Dive has many interesting taco combinations that will have you saying…Yummm!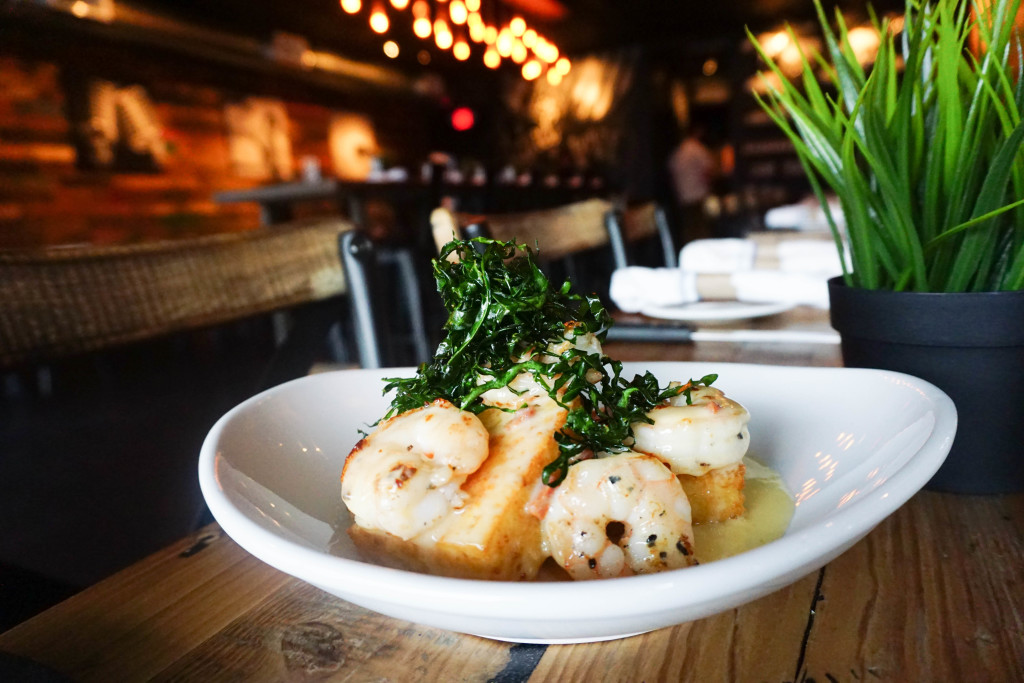 Dinner
Dinner is what the downtown area is known for. Locals come out and enjoy many delicious options. These options include but are not limited to Southern Social, Ono Luau, Sean Ryan Pub, Bistro Fourchette, Vero Prime, Crab Stop, Jakes Tex-Mex, and Post and Vine.
Southern Social is a rustic and refined atmosphere that adds their twists on the best southern classics and crafted cocktails will keep you coming back each week! Ono Luau is the only Hawaiian restaurant in Vero Beach and will have you thinking you were on the islands. Sean Ryan Pub is a traditional Irish spot in downtown and is the most authentic pub in town. The menu boasts delicious traditional Irish fare. Bistro Fourchette is famous for their French cuisine is sure to delight everyone, and their burger and Bordeaux special is one of the best (every Wednesday)! Vero Prime is a steak lovers paradise. Enjoy happy hour at the bar from 5 – 6:30 pm as well! Crab Stop has the BEST garlic crabs in town! This locally owned seafood restaurant is a must for any crab lover! Jakes Tex-Mex is a new addition to the downtown area with a full-service tequila bar and all your tex-mex favorites. Post and Vine has a relaxed bistro vibe and the food has quickly taken notice from the locals.
Alley Tacos
What in the world are Alley Tacos? It's a pop-up taco stand that only operates only on Friday nights from 7:00 pm till about 2:00 am right out the backdoor of the Irish American Club. Don't let the appearance fool you though, the food is AMAZING! They serve tacos, Mexican sodas, and bottled beer.
All of the taco ingredients are freshly cooked and prepared before service and as they run out. They offer beef, chicken, pork, chorizo, al pastor, and beef tongue. The toppings they offer range from cilantro, white onion, sliced radishes, sautéed onions and more.
SHOP
You can find something for everyone when shopping in the downtown area! From on-trend clothing boutiques to handmade jewelry, the selection is anything but slim. Searching for some of the best spots to drop by? Look no further:
Clothing & Decor
From chic tops to antique decor, Downtown Vero Beach has everything you need! Make sure to check out their handmade jewelry and custom Vero apparel at Seahorse Lane Boutique. Looking for that perfect decor to add to your home? Look no further! Whether you're searching for inspiration or that finishing piece, Eclectus Antiques has something for everyone.
Looking for handmade jewelry that is sure to make some noise? Make sure to check out Torsades with a Twist. These stunning jewelry pieces are the perfect addition to anyone's jewelry box! From pearl designs to beautiful beads, every piece is crafted with care for it's a new owner.
Art
Main Street Vero Beach is dedicated to enhancing the core of our city, Downtown Vero Beach, by highlighting the local art and helping businesses to flourish while maintaining our small town charm.
If you are looking to purchase your very own piece of Vero Beach culture most of the galleries downtown have their pieces for sale. If you can not find something to fit your home, make sure to check out Decorative Arts.
Sprucing up your home is simple with Decorative Arts. Stop by for unique pieces that are sure to grab the attention of all of your guests.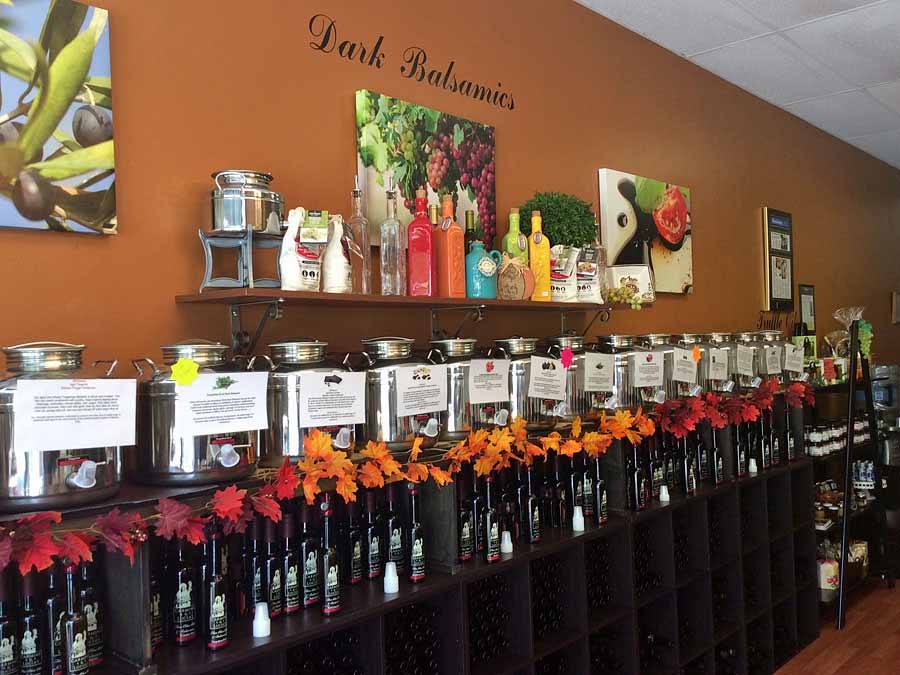 Essential Oils & More
Downtown Vero Beach has many options Carmine & Lucia's Fine Olive Oils and Balsamic and The Parisian Hostess. Your weekly recipes just got a lot tastier! Carmine and Lucia's infused olive oils are some of the best to cook with. The Parisian Hostess is a stylish haven is a cross between the best vintage finds and handmade trinkets! Make sure to try some of their homemade apothecary products with essential oils.
SEE & DO
Are you curious about how to spend your days during your visit? Whether you're looking to pamper yourself, search for specialty treasures amongst local vendors or learn a little bit about Vero Beach's heritage, there are plenty of options to choose from. See some of our favorites below:
Downtown Fridays
What is Downtown Friday? A street party with bands, demonstrations during band breaks, street vendors, and food vendors. Downtown Friday is a popular venue for The Historic Downtown District of Vero Beach, FL. This event is FREE to attend and is family and dog-friendly. Come out and enjoy music, dancing, shopping, food, and join the Downtown Vibe. Downtown Friday is the last Friday of the month from 6:00 pm to 9:00 pm along 14th Ave.
More Fun Around Town
Looking to unwind a bit? Some options that locals turn to are One Yoga Planet and The Spa Downtown. At One Yoga Planet, whether you're a beginner or master yogi, there are classes suited for every level. Bring a friend to join the fun! Not enough you can schedule a luxurious massage at The Spa Downtown! Add essential oils for an enhanced experience.
Thought you knew everything about Vero Beach? Think again! Downtown offers two great museums that share the reach history of Vero Beach. At the Vero Beach Heritage and Indian River County Citrus Museum and the Indian River Historical Society and Train Station Exhibit, you can check out the historical photos, artifacts, and displays at the museum for a look into the town's beginnings.
NIGHTLIFE
Play all day and party all night? Sure, we're ready with a plethora of unique and fun nightlife venues. Great drinks, Great music, Great people and times you'll always remember.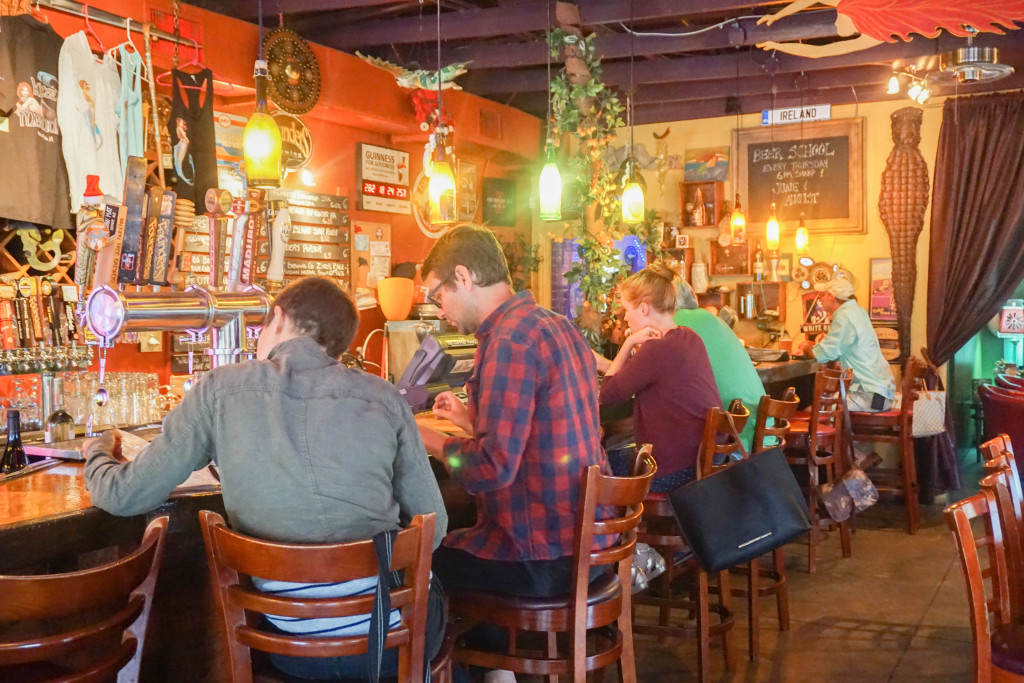 Live Music
Beyond dazzling white beaches, the lure of deep-blue lagoons, and rural wonderlands lies a rhythmic beat as local musicians take the stage in Downtown Vero Beach. Downtown Vero is the perfect place to listen to local and regional musicians, in charming cafes or historic venues. Kilted Mermaid and American Icon Brewery are known for their live music and some of the best brews! Be sure to visit these local hotspots at least once during your stay!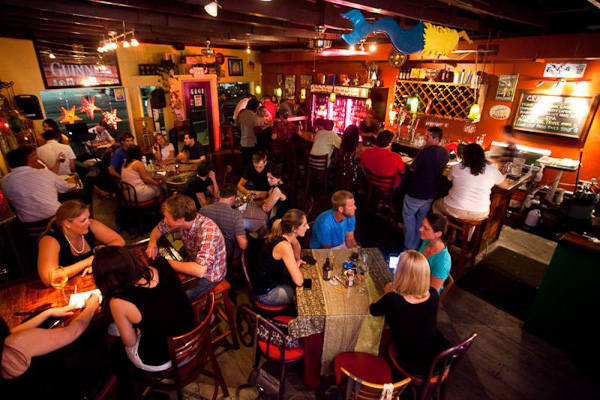 Drinks & Food
If you visiting or new to an area it is sometimes hard to find a good place to go out and enjoy a drink with some small bites. Blue Agave and The Grove are some of the best options. Blue Agave is a lively Mexican restaurant offering a variety of Hispanic dishes in addition to a full bar! Take all the girls out for margaritas or their housemade sangria. The Grove is a casual bar that is the perfect place to grab a drink and catch up with friends!
STAY
This newer hotel offers a modern oasis near the Florida coast for any travelers looking to explore the downtown area. It's within walking distance to restaurants and shopping, and minutes away from the beaches.
Hampton Inn & Suites Vero Beach Downtown
This newer hotel offers a modern oasis near the Florida coast for any travelers looking to explore the downtown area. It's within walking distance to restaurants and shopping, and minutes away from the beaches.
Check out the Hampton Inn & Suites Vero Beach Downtown online to book your stay!
Airbnb
Looking for an authentic vacation experience? Immerse yourself in the local culture by renting an Airbnb in Vero Beach. From beachside bungalows to a sprawling horse ranch or a jungle retreat, over 100 options are available. Rent an entire house or a private room with all of the conveniences, including a host that can point you to must-see sites and local favorites. Now it is time to find the perfect vacation rental for your stay.