Italian Food Festival
March 1st – 3rd
Sample authentic Italian cuisine including calzone, meatballs, sausage and peppers, clams, tripe, mussels, cannoli, zeppoli, pizza, pasta dishes, cappuccino and more.  Enjoy music, bands, karaoke, and entertainment. Click Here for more information.
53rd Annual Grant Seafood Festival
March 2nd – 3rd 
Free admission, free parking, over 125 crafters exhibiting, live continuous entertainment, along with a scrumptious menu of succulent seafood makes this a weekend no one wants to miss. What sets this seafood festival apart from others is that it runs through a 100% volunteer effort! All preparation, whether it be on the grounds or with the purchasing, cooking or serving of the various menu items is accomplished by volunteers of the community. Click Here for more information.
Pelican Island Wildlife Festival
March 9th
Celebrate the 116th anniversary of the Pelican Island National Wildlife Refuge established by President Theodore Roosevelt in 1903. This environmentally charged festival held in Riverview Park in Sebastian unites groups that are dedicated to the preservation and protection of historical and natural resources. Enjoy live wildlife shows, arts and crafts, food vendors boat tours to pelican island, historical reenactments, and educational presentations. Click Here for more information.
68th Annual Under The Oaks Art Show
March 8th – 10th
Stroll under the shady oaks in Riverside Park and take in the breathtaking artwork displayed by over 200 nationally acclaimed artists. Voted in the top 200 Art shows in the Nation by Art Fair Source Book and in the top 200 Art Shows in Florida by Sunshine Artist, this exhibition attracts more than 35,000 visitors each year. All mediums and genre of art are represented. Local food vendors serve food and drink in the shaded picnic area. Click Here for more information.
Photo by Christina Tascon
Firefighters Fair, Indian River County
March 8th – 17th
The county's largest fair offers ten days of family fun showcasing the youth of Indian River County in livestock and agriculture and offering an environment of wholesome family fun and entertainment. Local 4-H club members show their best livestock with some being auctioned off at the end of the fair. Delight in scrumptious fair food as you peruse through the creative arts and crafts.  Enjoy nightly entertainment along with big name ticketed music acts. The midway rides by Strates Shows Inc. are always a fair favorite and there are ride specials every night. Click Here for more information.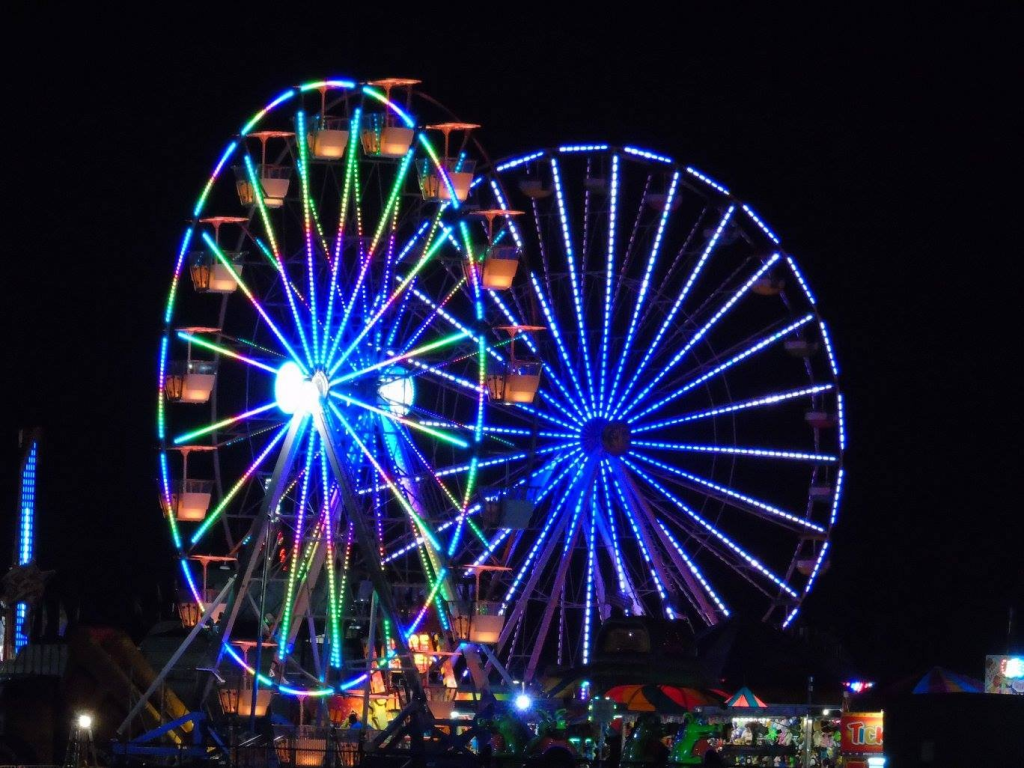 Shrimp Fest & Craft Hullabaloo
March 15th – 17th
Enjoy Florida all-natural shrimp prepared in a variety of mouthwatering recipes by Sebastian's favorite restaurants. Pair your delicious shrimp with the newest beers created by Craft Brewers at the Craft Beer Tasting Garden. Non-seafood and kid-friendly options are also available throughout the festival. Click Here for more information.
9th Annual Fairy & Pirate Festival
April 6th
Join us for a day of enchantment and adventure! Children will delight in the mythical wonder and fascination of the Garden as it transforms into an enchanted land of fairies and pirates. Click Here for more information.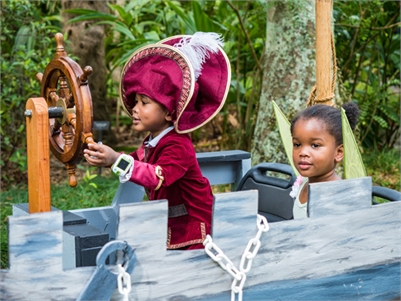 16th Annual Hibiscus Festival
April 11th, 13th & 14th
Over 50 artists display art for sale during the two-day celebration for the City of Vero Beach.  Bring your family and friends to enjoy musical entertainment, a children's art show, The United Against Poverty Shopping Cart Parade, delicious food and children's activities. Click Here for more information.
May Pops
May 5th
IRMC Foundation hosts the Brevard Symphony Orchestra for a late afternoon concert at Windsor's polo field as a spectacular conclusion to Vero Beach's busy season of events. The orchestra consistently delights audiences with popular Broadway musical hits performed by renowned vocalists. Bring your picnic lunch and lawn chairs for an unforgettable afternoon! Click Here for more information.