Undiscovered Foodie Treasures in Indian River County
In conversation with my followers, I often hear them say "I am such a foodie!", but what does that mean exactly? Wikipedia defines it as "A foodie is a person who has an ardent or refined interest in food and who eats food not only out of hunger but due to their interest or hobby and is passionate about food. i.e. a person who enjoys food for pleasure." When I moved to Vero a little over 6 years ago, little did I know how many great "foodie" restaurants were in this area. Indian River County has over 150+ locally owned mom & pop and chef owned restaurants, and I've barely scratched the surface with many more places yet to be discovered. I'm always on the lookout for the best our county has to offer, so I thought I would start a new article series featuring our local foodie treasures!
Now let's dive right in and see all the amazing dishes I tasted over the past few weeks while creating this article!
---
The Italian Cousin – Sebastian FL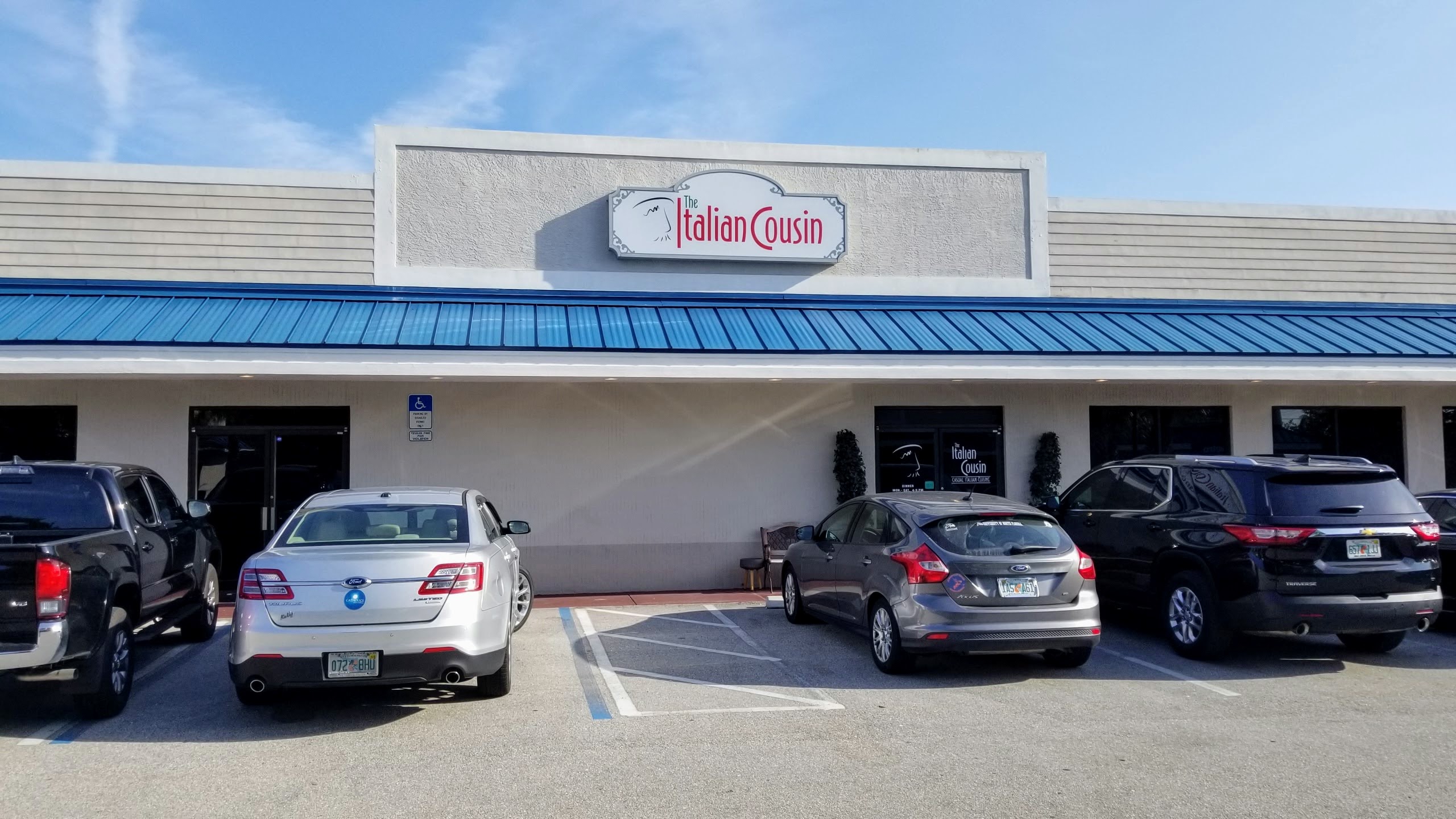 Front Entrance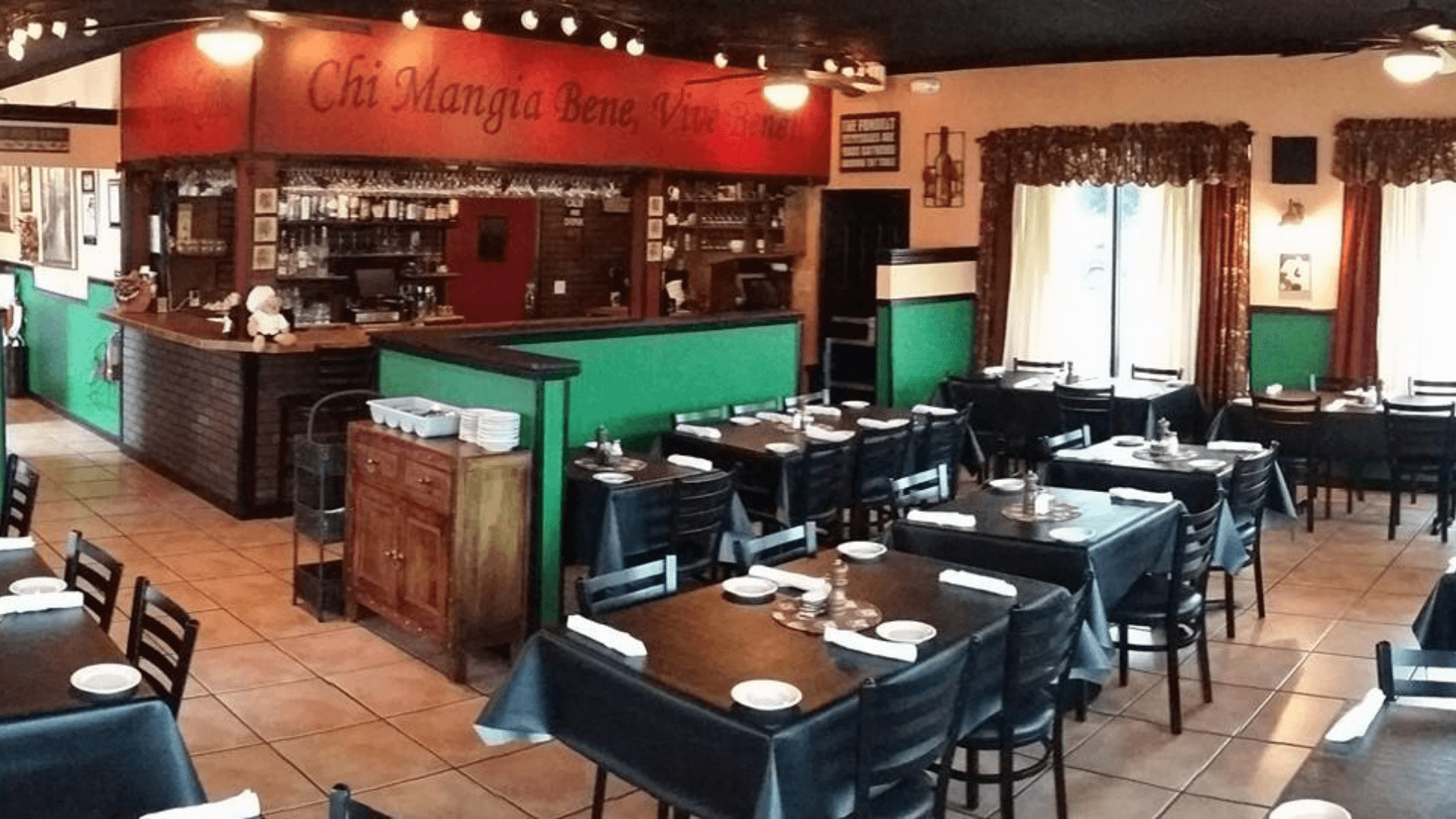 Dining Room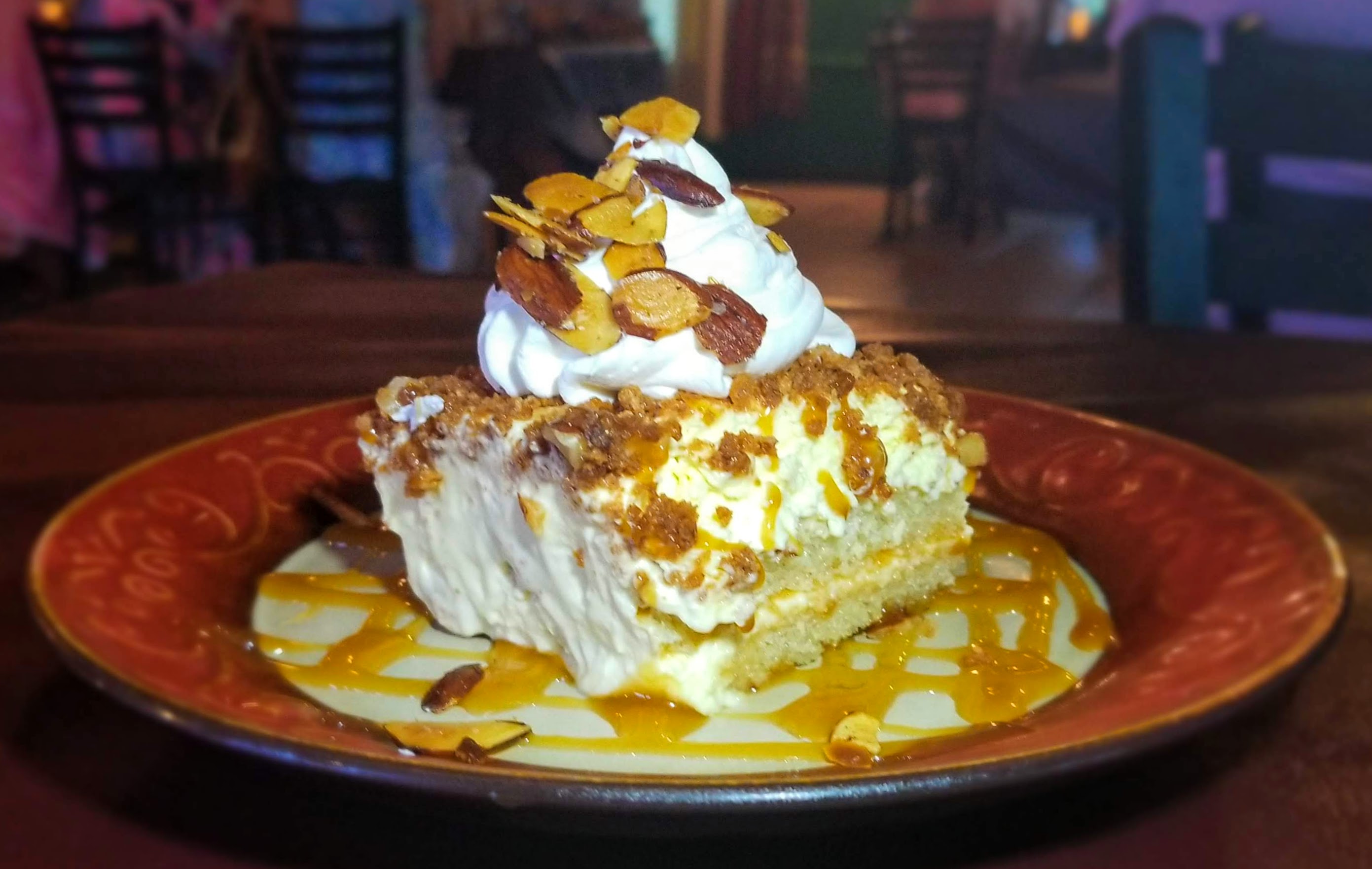 Fresh Mozzarella Caprese – served with Roasted Peppers & Tomatoes (top left)
Seafood Linguine – made with Shrimp, Clams, and PEI Mussels served over Linguine noodles in a light, but flavorful tomato broth (top right)
Almond Mascarpone Cake – its light, not too sweet, and if you enjoy the flavor of Almond, you are gonna love it! (centered)
I first discovered The Italian Cousin last summer after many recommendations from my followers. Italian food is in my Top 5 favorite cuisine types, so I couldn't wait to try it. Not only were my expectations met, but exceeded by a long shot! Chef Gus' food is so fresh, creative, and flavorful, it was hard for me to stop eating! Needless to say, I was really looking forward to my most recent visit while creating this article to try a few new dishes, and they did not disappoint!
The Italian Cousin
Address: 480 US-1, Sebastian, FL 32958
Phone:(772) 589-1412
https://theitaliancousinsebastian.com/
---
Citron Bistro – Vero Beach, FL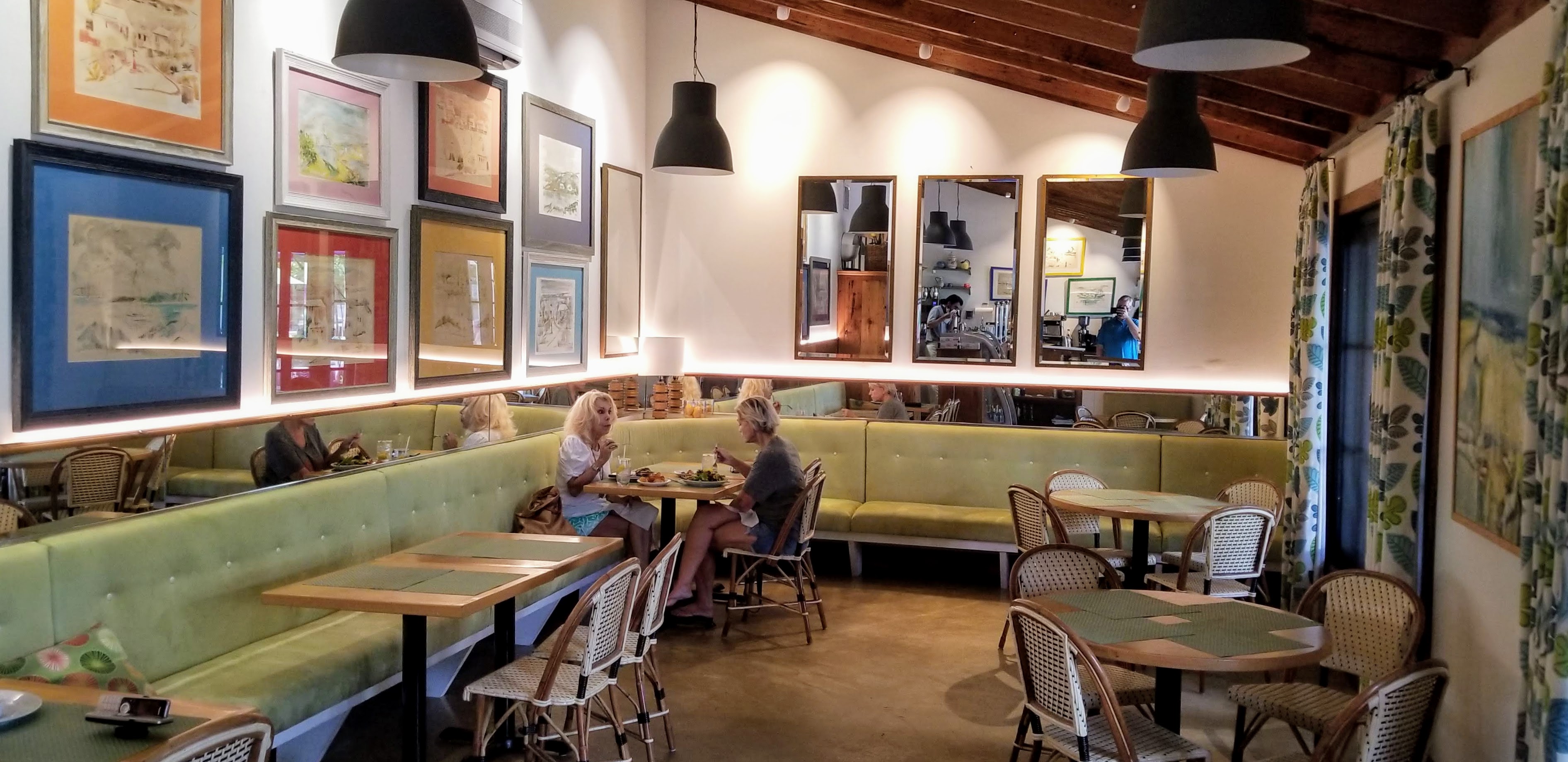 Inside Dining Room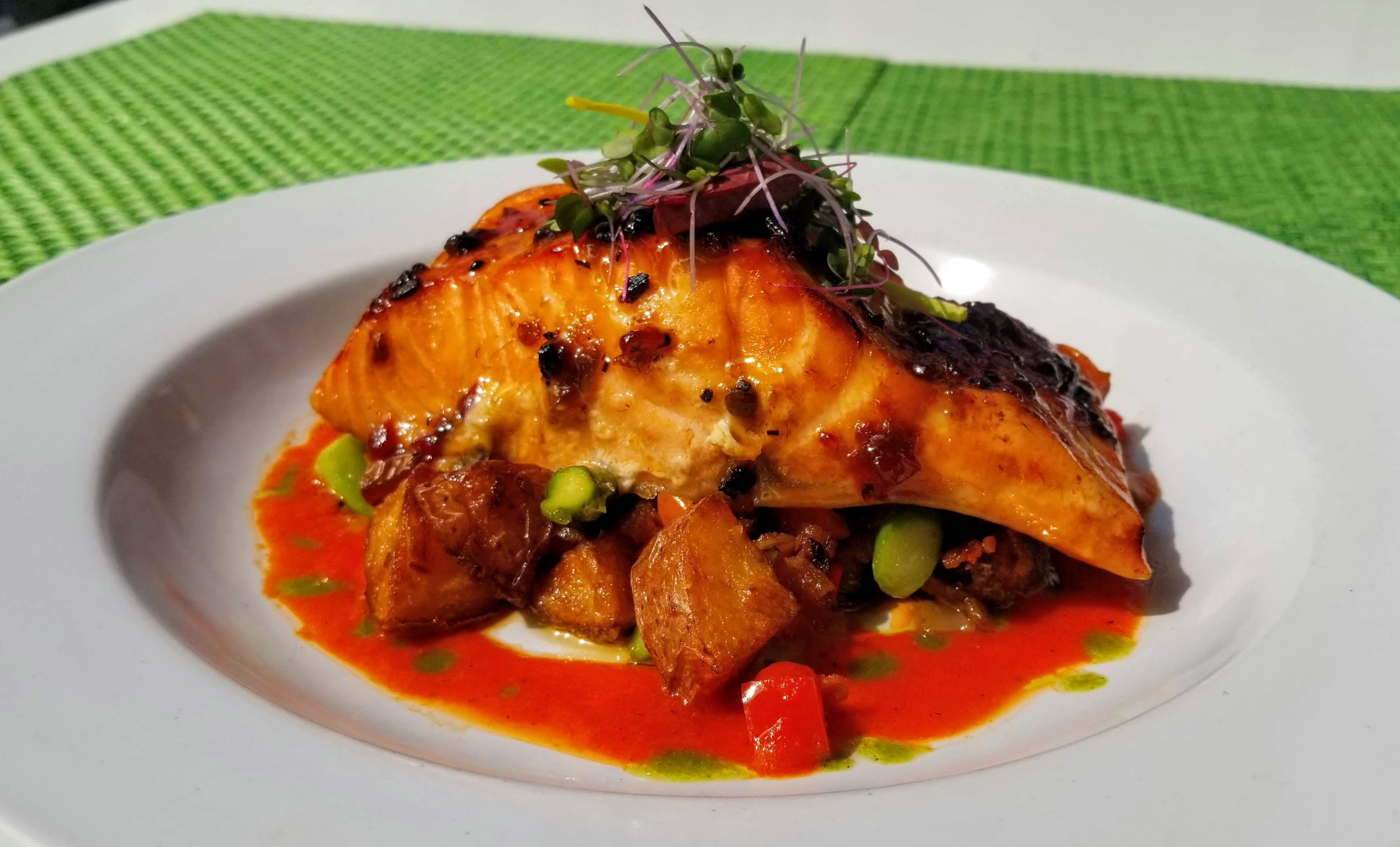 Citron BLT – layered with Smoked Bacon, American cheese, Arugula, Tomato, Mayo, all served on Rosemary Focaccia bread (top left)
Shrimp Fra Diablo – Sautéed Jumbo Shrimp, Locally Made Garden of Esther Fresh Pasta, Spicy Marinara, with grilled bread served alongside. (top right)
Maple Balsamic Glazed Salmon – Fresh Scottish Salmon, Fried Leeks, and Chef's Starch & Vegetables. (centered)
Tucked away in the Village Shops just a little bit north of Vero on A1A is this fantastic little eatery. I first reviewed them back in 2016 and I was so impressed with what I tasted back then, I couldn't wait to go back and try a few more of their most popular dishes. Chef Tibor has been with them since the beginning when they first opened a little over 6 years ago. His dishes are expertly prepared and the flavor combinations were spot on. While I normally don't finish all the dishes due to the quantity of them served to me, that Salmon dish was just so amazing that I had to finish it!
Citron Bistro
Address: 6260 Florida A1A, Vero Beach, FL 32963
Phone: (772) 231-6556
https://www.citronvero.com/
---
Fire and Wine – Vero Beach, FL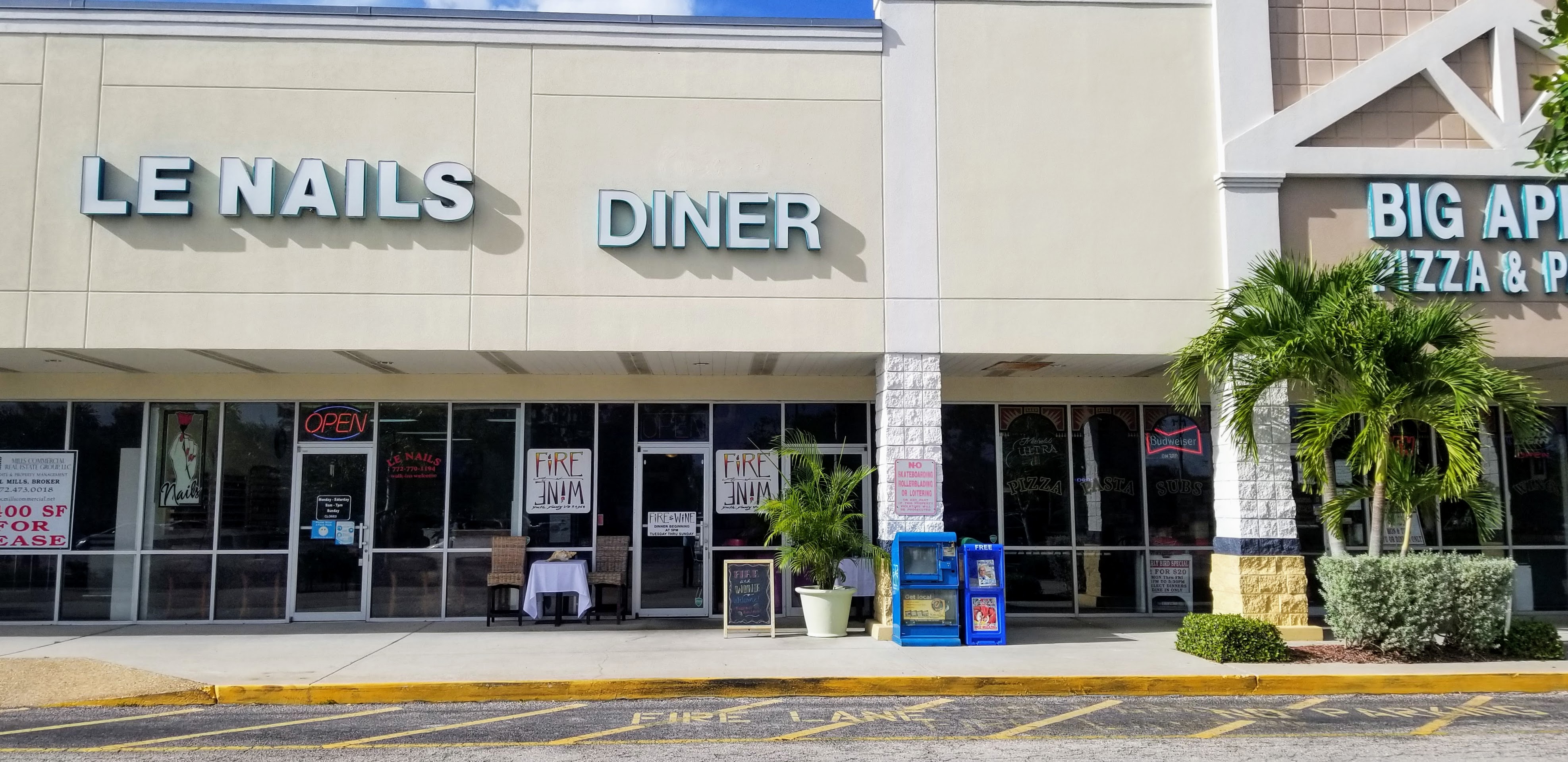 Located in a Strip Mall off of Oslo Road and 27th Ave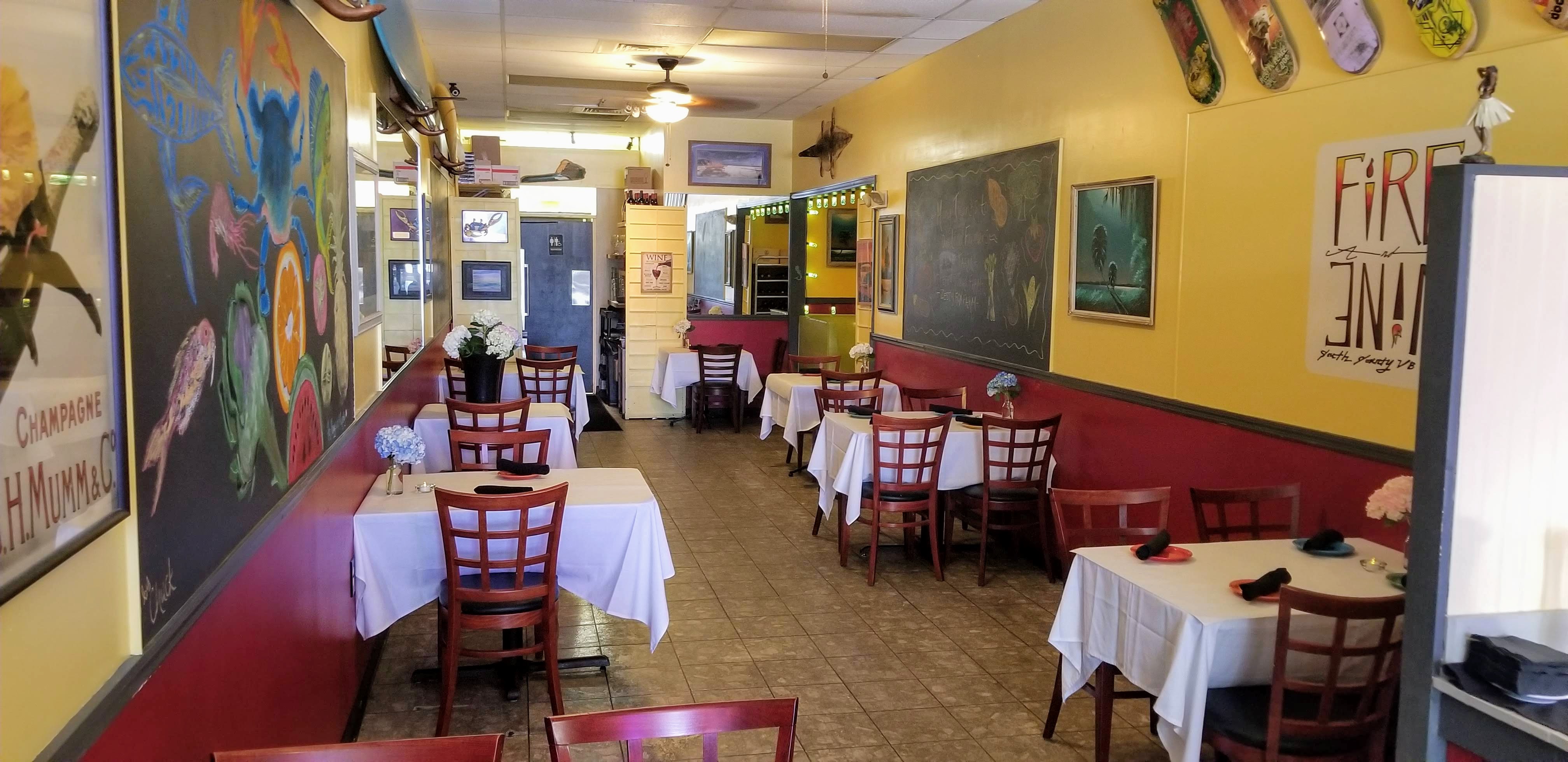 Dining Room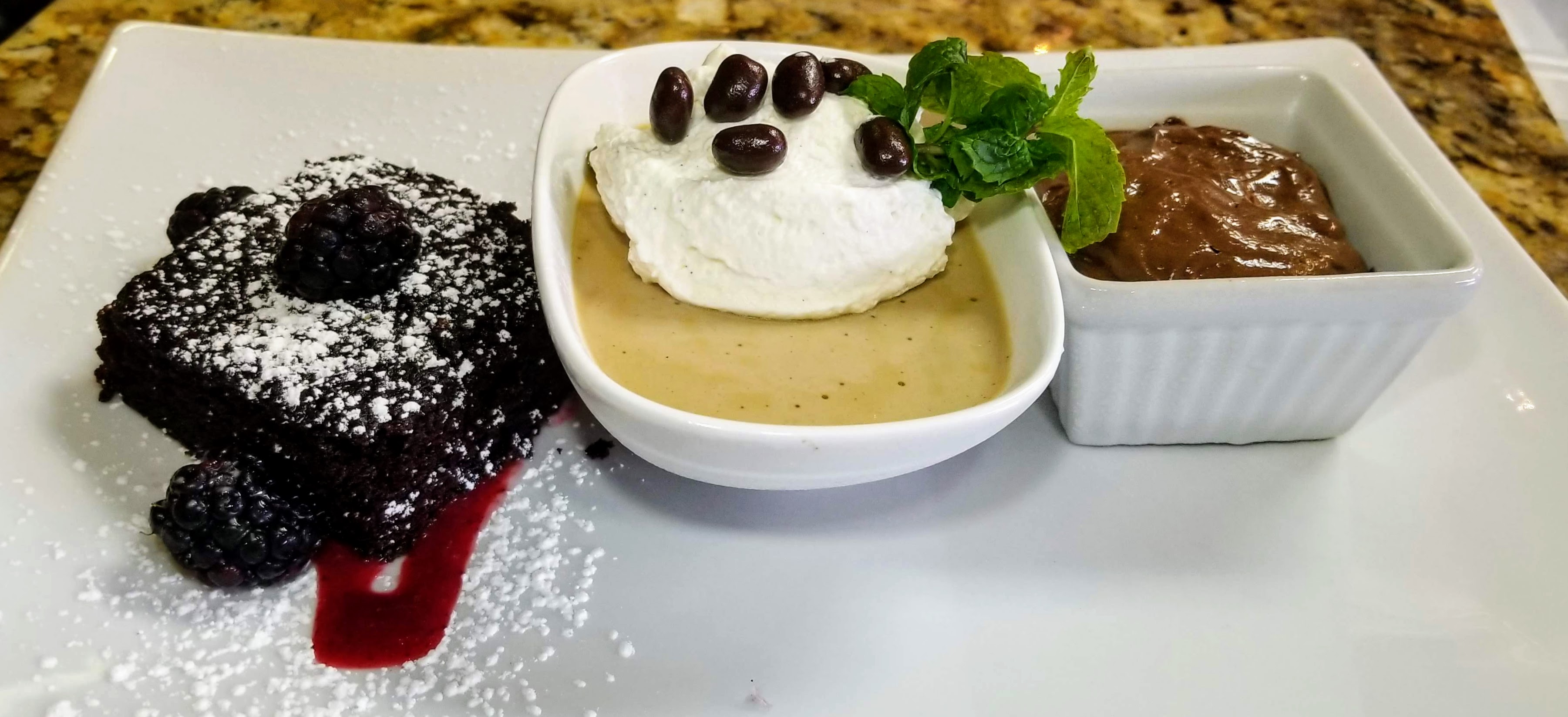 Pan Seared Golden Seabass – served with a Black Olive Heirloom Tomato Relish, Sweet Potato Black Bean Fritter, Roasted Purple Cauliflower, Honey Roasted Baby Carrots, and a Blood Orange Jus (top left)
Pan Seared Faroe Island Salmon – Red Bliss Potato Tostones, Avocado Chimichurri, Red Pepper Relish, Grilled Asparagus, and a Cumin Cream Drizzle (top right)
Chocolate Dessert Trilogy (Left to Right) – Warm Devil's Food Cake with a Black Berry Coulis, Coffee Panna Cotta, and a Dark Chocolate Pudding (centered)
There's a new trend with high-end restaurants opening in unassuming locations without much signage. They want to you seek them out and feel like you discovered something special. Unfortunately, the secret is out, and people have discovered this restaurant, and it's good, I mean REALLY GOOD. The kind of good you would expect to find in New York city, not in the small town of Vero Beach. Chef Chuck's dishes are some of the most creative I've seen anywhere. His use of flavors and textures is truly unique.
Fire and Wine
Address: 2950 9th St SW, Vero Beach, FL 32968
Phone: (772) 794-7587
https://fireandwineverobeach.com/
This article is just the first in a multi-part series where I visit and feature several more Undiscovered Foodie Treasures in Indian River County! Do you have a favorite place that I did not include? Sound off in the comments below and let me know so I can go check it out!