Article first appeared in Visit The South with Tammy Lee Bradley
If you are visiting Indian River County Florida, make sure to take a few hours to explore Fellsmere. Nestled in the western section of the county between Sebastian and Blue Cypress Lake, it is a quaint southern town. Still mostly unaffected by large chain stores and restaurants, small town friendliness and southern hospitality is everywhere.
I hope you enjoy my images and paintings from the area and plan a visit in the near future.
Marsh Landing Restaurant located at 44 N. Broadway Street, Fellsmere
Located in the beautifully restored Fellsmere Estates Building, Marsh Landing offers a truly unique dining experience. Frog legs, catfish and gator tail, fried green tomatoes and swamp cabbage are a few of the local specialties you can find at Marsh Landing.
Great food and southern hospitality makes Marsh Landing worth the drive from anywhere. My boys love the frog legs. Me… I stick to catfish. I'm a big sissy.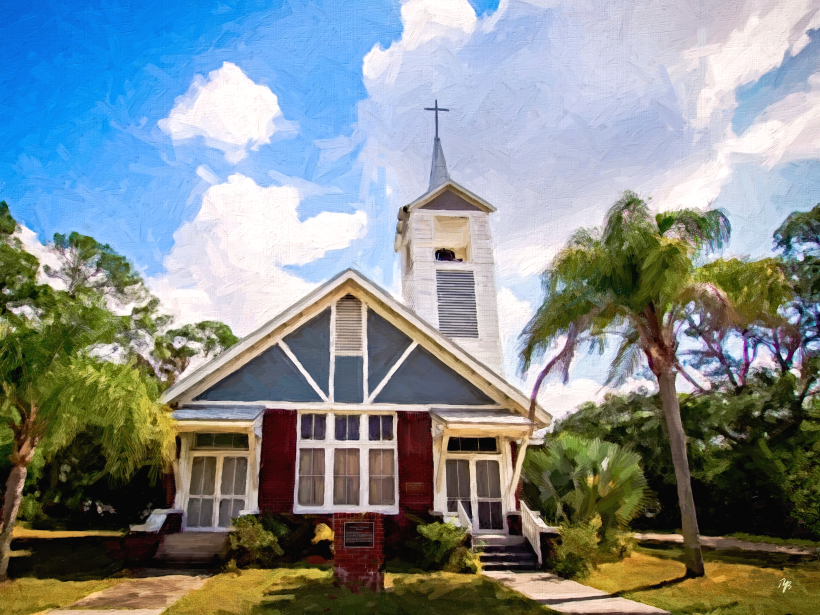 First Methodist Episcopal Church
The First Methodist Episcopal Church in Fellsmere, Florida. It is located at 39 N. Broadway St.
Built in 1924 by a local contractor, it was added to the U.S. National Register of Historic Places in 1996.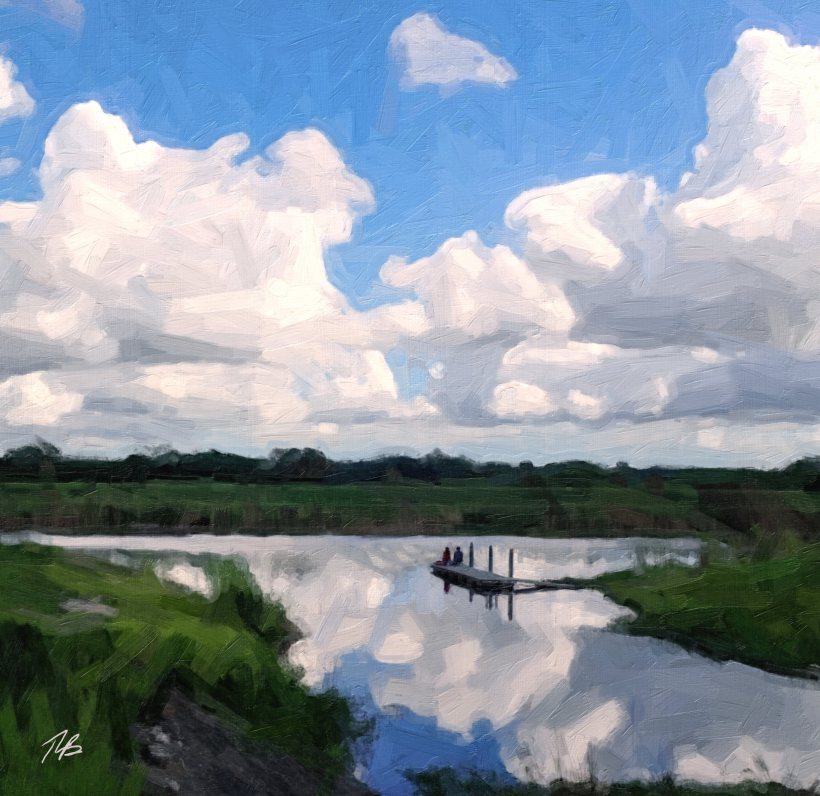 A quiet moment at the Stick Marsh
Created in 1987, the Stick Marsh is a 6500 acre reservoir in Fellsmere and is a premier bass fishing location.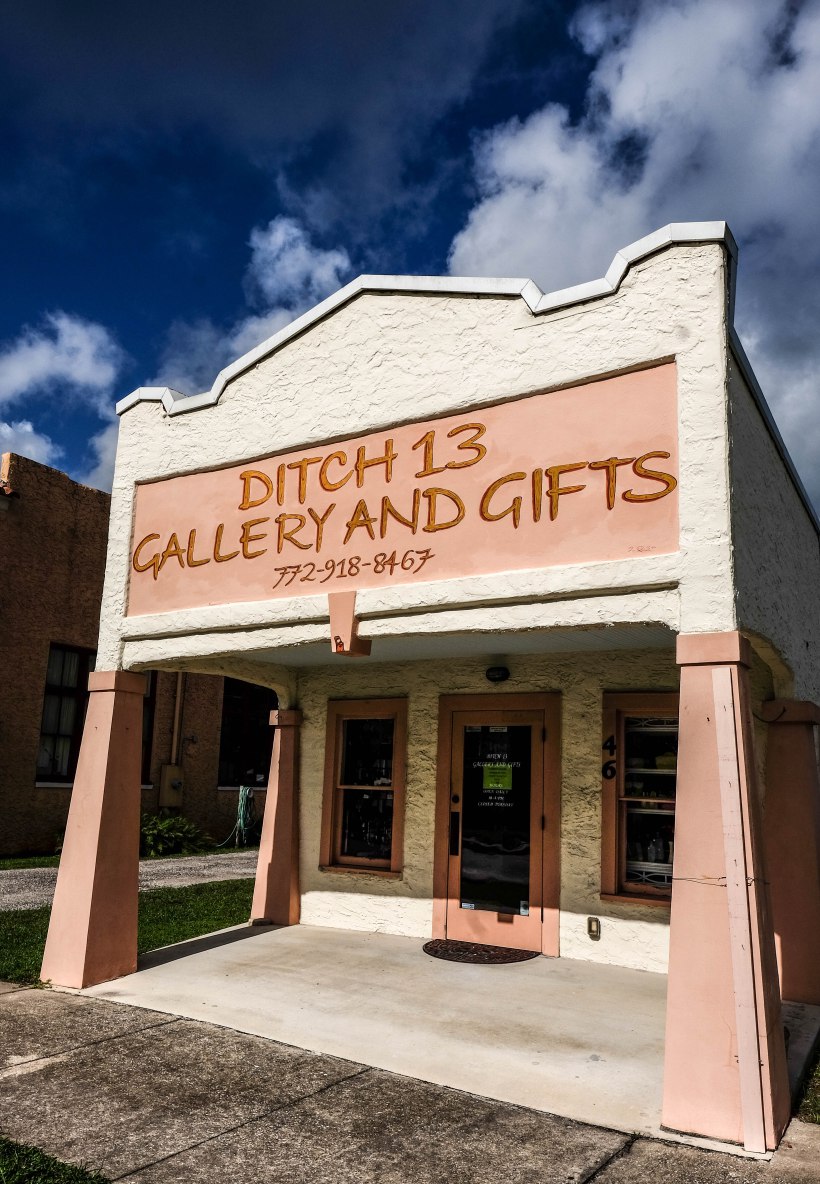 Ditch 13 Gallery and Gifts in Downtown Fellsmere
A local Artisan's gift shop. The featuring items crafted by talented locals such as homemade jellies and jams, ceramics, Intarsia wood crafting, stained glass, jewelry, fine art and more.
Bouy
Hands down my favorite thing to do in Fellsmere. Each trip to this quaint southern town requires a visit with Bouy, the town's welcoming committee at Ditch 13. This chatty little fella is a delight and always puts a smile on my face. This visit he gave me a soft and sexy hello that still makes me giggle. Watch out he will steal your heart.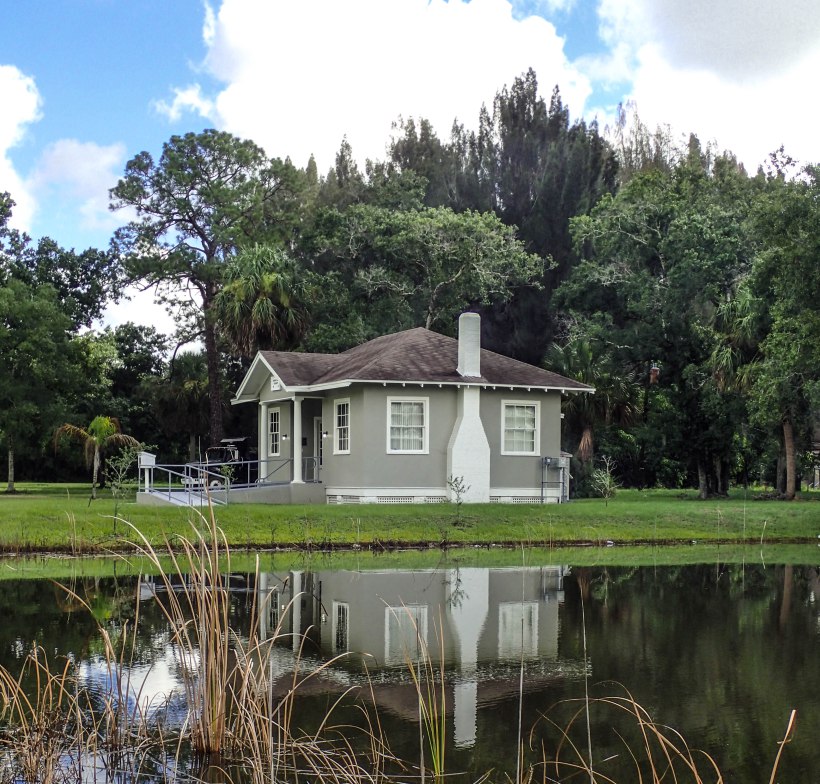 The Marion Fell Library. The cutest little library in Florida.
Fans of the Tiny Home Movement will love this adorable historic library on N. Cypress Street. Fellsmere always makes me smile when I visit. Having grown up in a very small town in New England with a similarly small hometown library, this quaint building reminds me of rainy afternoons snuggled among the books in the children's section.
I have a soft spot for FreeLittle Libraries.
The Roaming Gnome visits the Little Free Library at the historic Marian Fell Library.
In my research of the area, I also learned that Paranormal investigators claim to have produced evidence of a haunting at this library including orbs appearing in photographs, temperature drops and disembodied footsteps in unoccupied rooms. I may need to make another visit for some ghost hunting.
Fellsmere Public School
The historic Fellsmere Public School shown here is located at 22 South Orange Street. Built to replace the original 1911 wooden school and to accommodate the growing community, it was completed in 1916 for its first 136 students. The 22,680 square foot building was added to the U.S. National Register of Historic Places on November 22, 1996. In 2010, the City of Fellsmere restored the school for use as a City Hall, Government Center, and Boys and Girls Club. On October 19, 2010, the Fellsmere Public School building re-opened to the public.
Fellsmere Water Tower
Located in the center of town by the Historic Public School, the iconic Fellsmere Water Tower is a beacon to all that visit.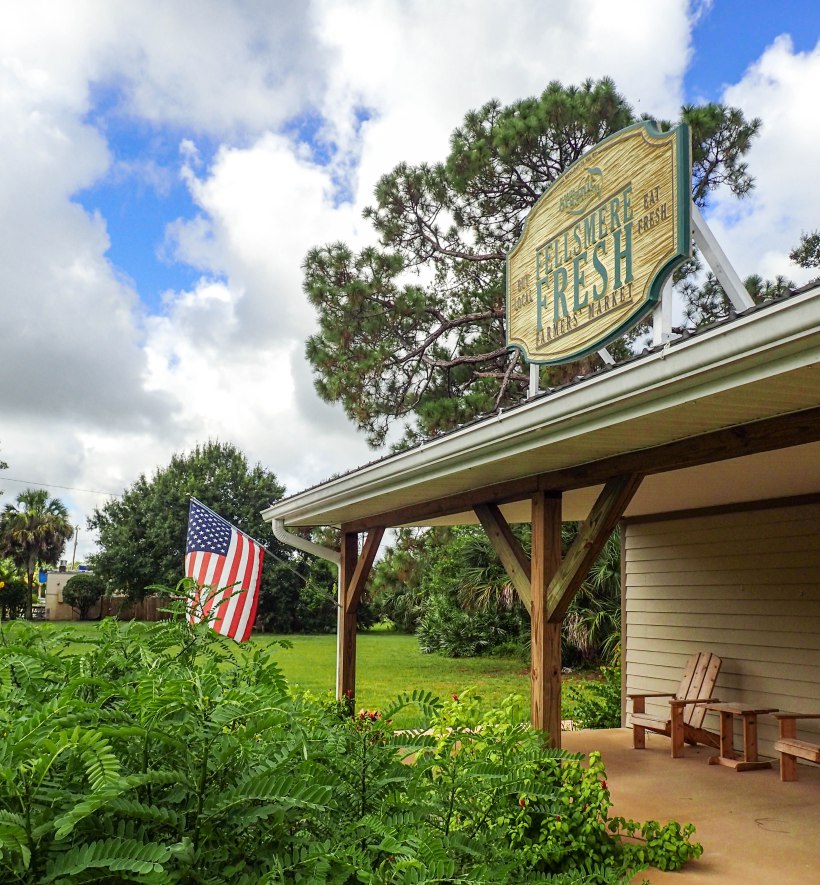 Fellsmere Fresh
Located at 33 N Broadway, the Fellsmere FRESH Farmers' Market features delicious, fresh shrimp, produce, and hand-made goods all sourced from local suppliers. Learn more about the state's sustainability project at http://www.flaquaculture.com/
A new friend in Fellsmere
I met this Brahma Bull on the way to the Stick Marsh on Rt. 507. He was very friendly and has two lovely bovine girlfriends that are very curious.
Birthplacefor Equal Suffrage for Women in Florida
Historical Marker Inscription. " The population of Fellsmere is of a high type of intelligence, with lofty ideals and wise execution. Progressive in all things, perhaps no better indication of the fact may be given than the unanimous vote of the town granting unrestricted suffrage to women." Fellsmere Tribune, March 8, 1916.