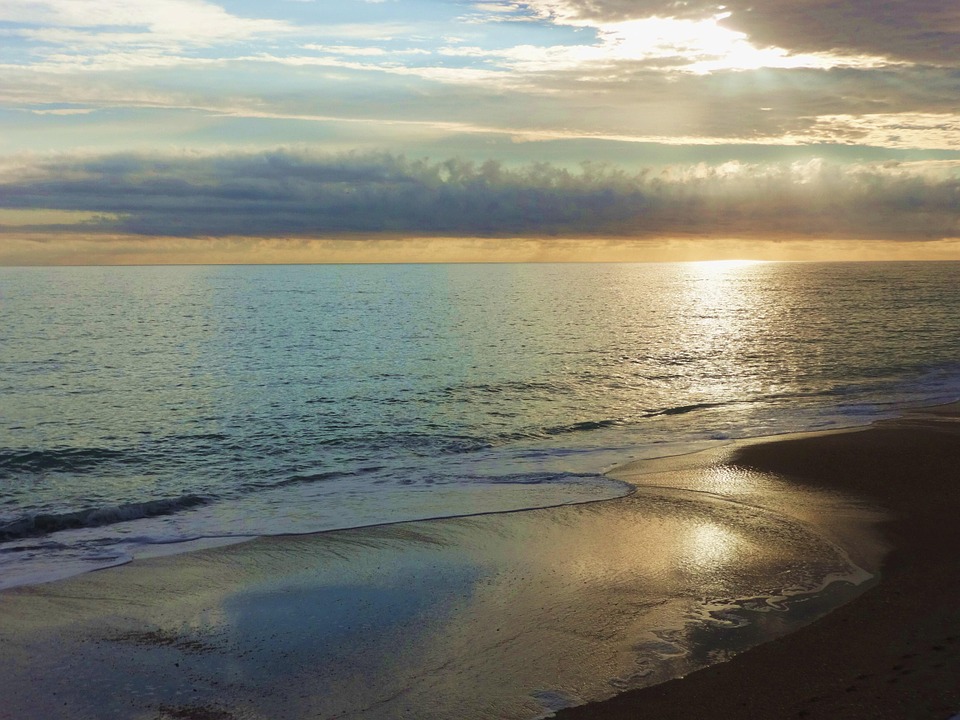 Visit Vero Beach and you just may leave a millionaire
Article from Vacay.ca on June 29, 2016
This city on Florida's Treasure Coast is full of loot — and loads of family-friendly adventure.
VERO BEACH, FLORIDA — On July 31, 2015, divers struck gold when they found $4.5 million worth of Spanish coins off the coast of Vero Beach, 275 kilometres (170 miles) southeast of Orlando. It's just a fraction of the loot that was lost when 11 ships laden with jewelry and precious metals capsized during a hurricane in 1715, exactly 300 years earlier, on their attempted return to Spain.
Those riches have been washing up on Florida's mid-eastern coast ever since, and it's why this region is known as Florida's Treasure Coast.
Though we didn't unearth any gold coins on our recent trip, we did discover a treasure trove of vacation gems. Here were some of the best discoveries in and around Vero Beach.
Osprey Alley
"We are now entering Osprey Alley," said Captain John, and we were treated to the sight of several large nests and their feathered inhabitants. We marvelled at mothers taking care of their fledglings, fanning them to keep them cool. These graceful water birds were just one of many wildlife sightings on this unforgettable airboat tour of Blue Cypress Lake. We also spotted alligators, turtles, eagles, great blue herons and adorable two-day-old moorhens.
Magic Mirror
Lunch was also memorable at Capt. Hiram's Resort's Bahamian-styled Sand Bar, located in the fishing village of Sebastian. Surrounded by palm trees, our feet sunk in the warm white sand. It was the ideal island ambiance for noshing on conch fritters and mahi-mahi tacos. The best part is you can eat as much as you want because the magic mirror in the restroom makes you appear 20 pounds thinner. "I want to take it home," murmured one patron while admiring the distorted, but oh-so-flattering view.
Bond. James Bond.
Our next boating excursion was straight out of a James Bond movie on the aptly named yacht, "Moonraker." Fully equipped with kitchen, showers, a BBQ and even a hammock, this 40-foot catamaran sailboat can be chartered for a couple of hours or an entire day. We sailed on a sunset cruise, a picture-perfect way to experience Vero Beach, a destination often referred to as Florida's Hamptons. We capped off this fine evening at Ocean Grill, a local institution known for its seafood, ocean views and stately atmosphere.
Sleeping on the Job
In the corner of a gallery, a security guard was dozing, seemingly oblivious to the museum goers milling around the 54,000-square-foot Vero Beach Museum of Art. As we approached, however, we realized that this watchman was an exhibit, a hyper-realistic sculpture by Marc Sijan, and one of greater than 900 works on display in this impressive museum. Outdoors the Beckwith Sculpture Park has more than 60 sculptures throughout the 1.2-acre property. Considering the population the museum serves is 66,000 large, the diversity and quality of its ever-expanding collection is remarkable, and a testament to the emphasis this region places on arts and culture.
Sunrises not High-Rises
As pleasurable as all the above activities are, for many the biggest draw to the region are the beaches themselves. Unlike other parts of Florida where high-rise hotels and condos are the norm, here a law prohibits any construction above four storeys. On the sands that stretch from Sebastian Inlet to Vero Beach, you won't find big crowds but instead vast expanses of natural coastal landscape that are home to nesting turtles and more than 300 species of birds.
One of best places to appreciate this remarkable scenery is at Sebastian Inlet State Park, where the Atlantic Ocean joins the Indian River Lagoon. Here visitors can participate in interpretative programs that offer a chance to see a nesting loggerhead turtles or enjoy traditional beach pursuits like surfing, swimming, snorkelling and beachcombing. During our visit, we checked out the McLarty Treasure Museum, where we found a collection of the coins, jewelry and weapons that were salvaged from the fleet of Spanish treasure ships. Definitely impressive. But to me the unspoiled beaches, fine seafood, diverse eco-systems and the relaxed vibe of this lesser-known corner of Florida are the true treasures.
MORE ABOUT VISITING VERO BEACH
Getting There: Most visitors fly to either Orlando or Fort Lauderdale and drive to Vero Beach (approximately two hours from either destination). We stayed at the newly built Hampton Inn in Vero Beach and were impressed with its modern rooms, convenient location, friendly service and full breakfasts.
More Info: Vist the websites of Indian River Country (www.visitindianrivercounty.com) and Visit Florida (www.visitflorida.com) as you plan your trip.
Story by Jennifer Merrick
Vacay.ca Writer