Disney's Vero Beach Resort
The goal of every good vacation is to make lifelong memories and enjoy spending time with your loved ones. Disney's Vero Beach Resort, the company's only oceanfront resort in Florida, is the perfect place to do so. Visit Vero Beach to experience the magic of our beloved Disney, minus the excruciating wait-times.
Now you may be thinking, "Disney? I'm pretty sure that's in Orlando…" That's true, but Vero Beach has its own slice of Disney magic in the form of Disney's Vero Beach Resort. Here, your kids can splash around in an impressive pool, complete with a water slide and a pirate play area, all while you enjoy a soothing spa day. That's right, moms (and dads!) can take a break and indulge in massages, facials, and body treatments that will make for a truly relaxing experience.
Since Disney's Vero Beach Resort caters directly to families, there are a multitude of activities perfect for the kids. Goofy's Beachside Character Breakfast is home to well balanced foods and character fun, where every Saturday morning your kids can dine with their favorite Disney friends. In the evening, you can all head over to the Sing-Along Campfire for stories, s'mores, and quality time together. Disney lovers, this is something you can't miss!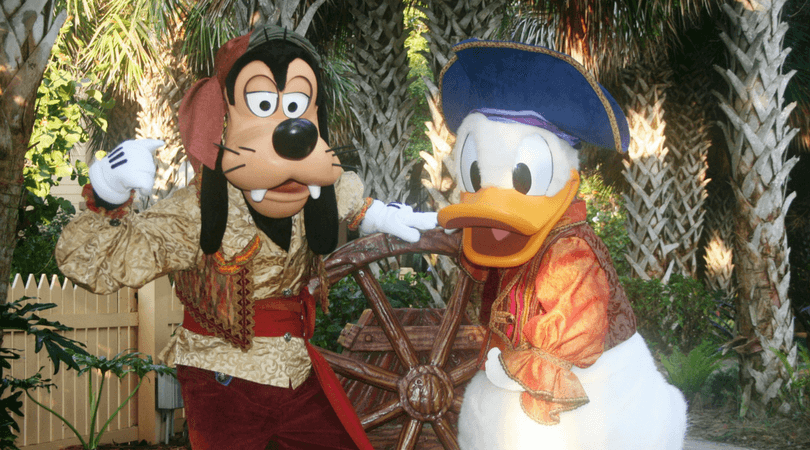 On top of enjoying the Disney experience, you can take part in things that are unique to Vero Beach. The resort shares its beaches with the nesting grounds of the Loggerhead Sea Turtle, which means that you may be lucky enough to observe their nesting patterns. Witnessing this extraordinary act of nature under the moonlit sky is invaluable and unforgettable.
Disney's Vero Beach Resort offers several exquisite dining options that are conveniently located on the property. Wind & Waves Grill is the perfect place to get your hands on some fresh Florida seafood and spend time casually dining with your family. Wind & Waves also offers a market-style eatery with grab-and-go options that can be enjoyed poolside, beachside, or in the comfort your hotel room. If you're up for some adventure, you won't want to miss the Pirate Night Dinner at Seagrape, where you'll eat pirate-inspired meals with a show! Another seaworthy dining option is The Green Cabin Room, where you can sip cocktails with a view surrounded by 17th-century treasure ship décor.
Come explore Vero Beach's pristine waters, a luxury spa, and delicious dining, all while getting those unmistakable tingles that come from being in the presence of the one and only Mickey Mouse.
One thought on "Disney's Vero Beach Resort"
Leave a Reply
Your email address will not be published. Required fields are marked *
You may use these HTML tags and attributes:
Name *
Email *
Website
Save my name, email, and website in this browser for the next time I comment.