Pet Friendly Traveler Ideas in Indian River County
When it comes to traveling, our furry companions are often the best adventure buddies. They bring joy, excitement, and an undeniable sense of companionship to our journeys. If you're a pet owner planning a trip to Florida, Specifically to Indian River County, you're in for a treat. This charming destination not only offers stunning beaches, historic sites, and vibrant culture, but also warmly welcomes your four-legged friends. Here's a guide to enjoying pet-friendly travel activities and tips in Indian River County.
Pawsome Trails
For those who love hiking and exploring the outdoors, Indian River County offers some beautiful pet-friendly trails. The Oslo Riverfront Conservation Area, and The Historic Jungle Trail feature a variety of trails with scenic views and an abundance of wildlife. Just be sure to keep your dog on a leash and pick up after them to preserve the natural beauty of the area. If you're looking for a place they can run off leash the Vero Beach Dog Park and the Sebastian Bark Park are great options. Both cater to large and small dogs, offering gated sections for both with plenty of space to run as they please.
Yappy Hour and Dining
Who said you can't enjoy a meal out with your furry friend? Indian River County boasts several pet-friendly restaurants and cafes. Many of them even offer water bowls and sometimes special pet-friendly menus. Check out local spots like Pareidolia Brewing Co., where you can enjoy craft beer and your dog can socialize with other canine companions. Some other hot spots you can bring your dog for the ultimate dining experience are American Icon Brewery.
Dog-Friendly Accommodations
Finding the perfect pet-friendly accommodations is crucial for a comfortable trip. Luckily, Indian River County offers a range of options, from pet-friendly hotels to vacation rentals. Always make sure to inquire about their pet policy, any additional fees, and the available amenities for your pet.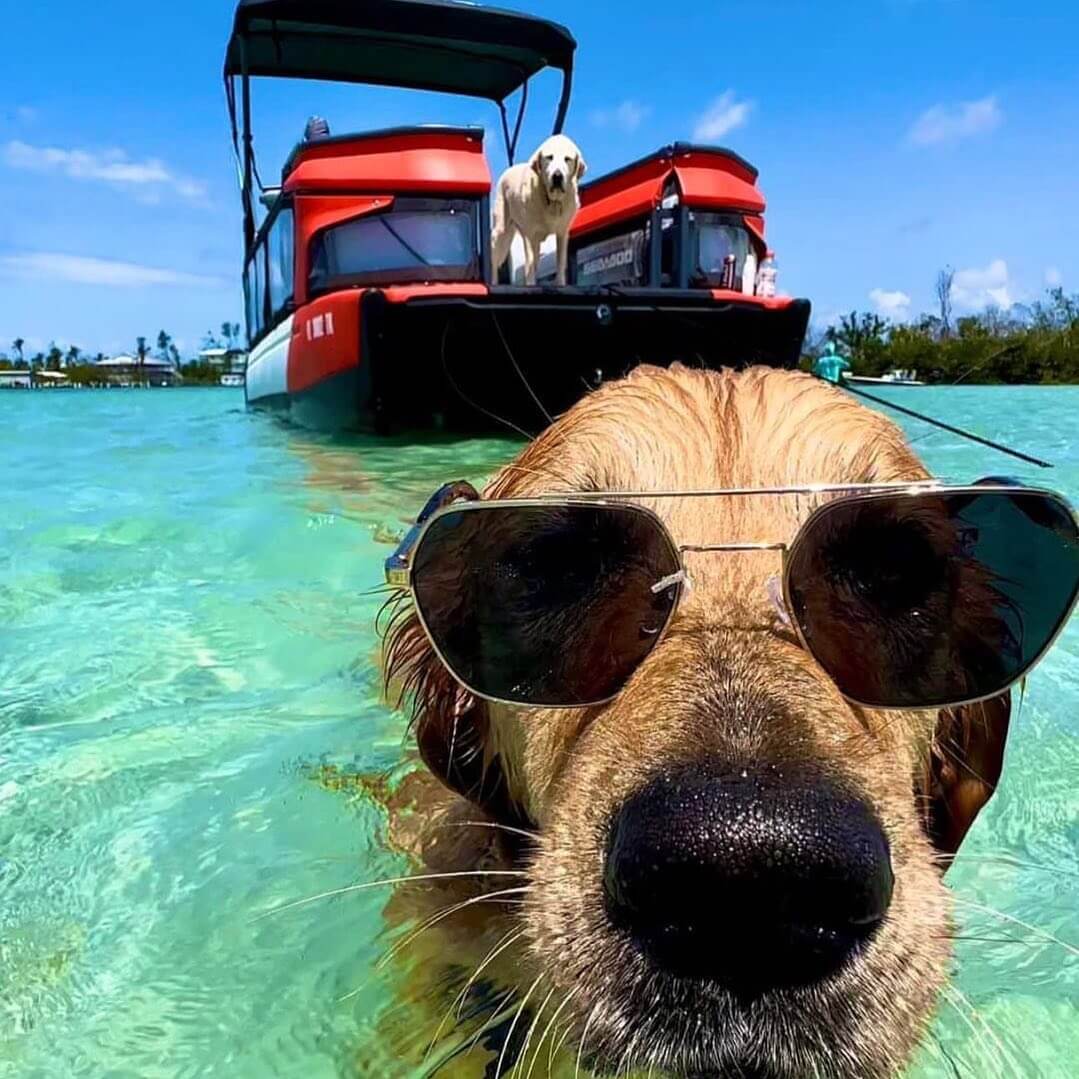 Tips for a Smooth Pet-Friendly Trip
Plan Ahead: Research and make a list of pet-friendly activities, restaurants, and accommodations before your trip. This will help you manage your time and ensure a seamless experience.
Health and Safety First: Ensure your pet's vaccinations are up to date, and carry copies of their medical records. Also, have a first aid kit for your pet, including any medications they might need.
Leash and Id: Keep your pet on a leash in public areas to ensure their safety and the comfort of others. Make sure they wear a visible ID tag with your contact information.
Clean up: Always carry waste bags and clean up after your pet. Respect the environment and the community by keeping public spaces clean.
Comfort Travel: Whether you're traveling by car or plane, make sure your pet is comfortable. Use a secure carrier or a seatbelt harness for car travel, and check the airlines pet travel guidelines if you're flying.