Sebastian Riverfront Fine Art and Music Festival Coming in January
Sebastian Riverfront Fine Art and Music Festival Coming in January
One of the most highly-anticipated cultural events in Indian River County is almost here: The Sebastian Riverfront Fine Art and Music Festival, happening January 21 to 22, 2017!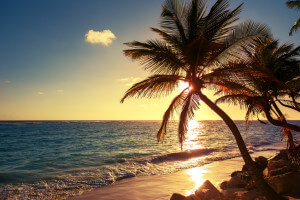 This year marks the 16th anniversary of the event, which now draws over 100 professional artists and craftsmen to display their wares along the scenic riverfront in Sebastian, just one spot along Florida's 11,000 miles of rivers, streams, and waterways (not to mention the 1,300 miles of coastline and 663 miles of beaches). The festival also features live musical performances throughout the weekend, along with local food offerings, beers, and wines.
The theme for the event has become something of a local tradition: "Where Art and the River Meet." Many of the artists featured are homegrown talents or local mainstays, while others travel in from out of state to attend. Displays often range from very affordable small crafts to high-end paintings and ceramics.
The organizing committee behind the Fine Art and Music Festival is a not-for-profit "whose purpose is to promote interest in and appreciation of the arts and to promote cultural enhancement and awareness through public exhibition and performance within the City of Sebastian," as their website states.
"Besides bringing cultural enhancement to the community, another part of our mission is education," said Lisanne Monier-Robinson, founder of the Sebastian River Art Club. "If you ask any of the artists about their process, they will gladly share that — that's part of the education we do."
For accommodation and lodging for the festival, you can find a hotel directly in Sebastian or in nearby Vero Beach, which offers beachside hotels and seaside resorts for a true weekend getaway experience.
While you're at it, you might also want to check out the Fellsmere Frog Leg Festival — happening the same weekend of January 19 through 22 — which holds the Guinness Book of World Records for the Largest Frog Leg Festival in the World. Fine art, fun music, fantastic beaches, and frog legs: What's not to love? There's truly something for everybody going on this January in Indian River County!
Leave a Reply
Your email address will not be published. Required fields are marked *
You may use these HTML tags and attributes:
Name *
Email *
Website
Save my name, email, and website in this browser for the next time I comment.