Top Fall Events in Indian River County
Immerse yourself in the county's natural beauty and cultural richness as you partake in a series of engaging festivities. From the mesmerizing Annual Bird and Nature Show, where you can discover the wonders of local wildlife, to the American Icons Oktoberfest Parking Lot Party that seamlessly blends German tradition with American flair, there's something for everyone to enjoy. Explore the enchanting fusion of flavors, sights, and sounds at these not-to-be-missed fall events, and create lasting memories amidst the picturesque landscapes of Indian River County.
The Addams Family
September 29th – October 15th | 2023
October is coming a little early this year as Americas favorite family is on the stage as they navigate challenges and unexpected bond in the most mysterious of ways. This ghoulish group will surprisingly touch your hearts. A perfectly creepy night out for the whole family, Get your tickets before they sell out! For more information, Visit their website.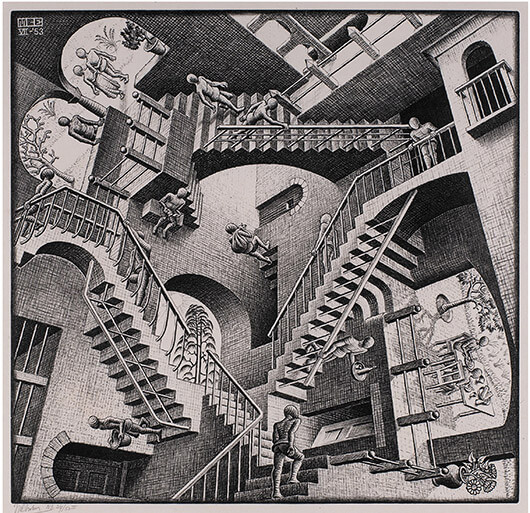 M.C. Escher: Infinite Variations Art Exhibit
September 30th – December 30th | 2023
The Vero Beach Museum Of Art presents the largest traveling Escher collection in the world. This collection will include woodcuts, lithographs, drawings, and all eight mezzotints from his career. M.C. Escher is one of the most recognized artists of the twentieth century. With most of his art being referred to as mental imagery influenced by Moorish architecture, mathematical equations, alchemy, and the concept of metamorphosis. Make sure to visit this exhibit while in town for other exciting events! For more information, Visit their website.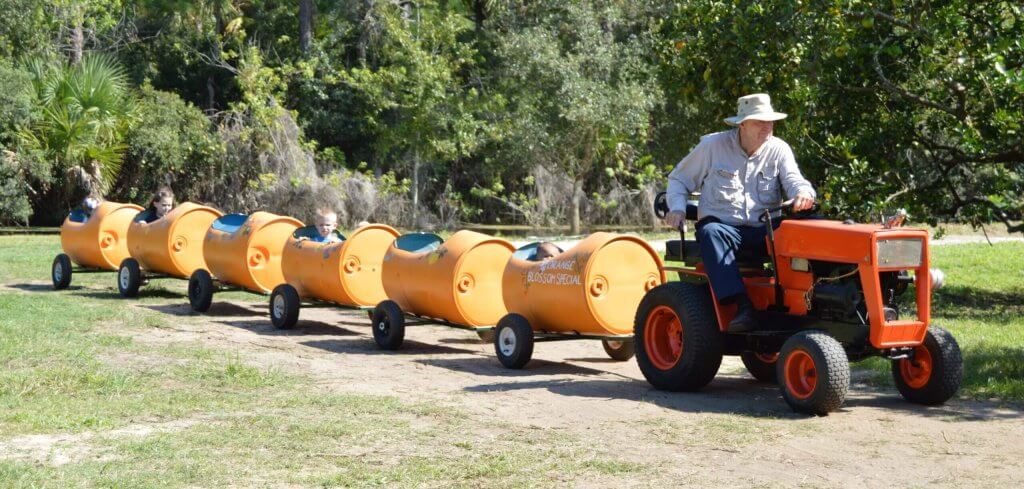 Countryside Family Farms Fall Festival & Maze
Saturdays and Sundays October 14th - November 12th | 2023
Our favorite season is Fall Festival and Maze season when we grow acres of tall stalks so you can get lost! This year, our Fall Festival & Maze will be open every Saturday and Sunday from 10am to 5pm throughout the month of October. Hidden in our crop will be riddles, or Cornundrums, to mark your progress and win you accolades. This year's maze theme is "Get Out and Play. For more information, Visit their Website.
9th Annual Bird & Nature Show
October 2nd – 27th | 2023
The Environmental Learning Center the Pelican Island Conservation Society (PICS) are teaming up for the 9th annual bird and Nature Show. PICS will be hosting an Artist Meet and Greet on Saturday, October 7th, 5:30-7:30 PM and they will be honoring the show award winners. After the social time, there will be a presentation on Pelican Island Wildlife Refuge. Additional activities and tours may be planned during the month of October as we celebrate the Pelican Island NWR and National Wildlife Refuge Week. For more information, visit their website.
October 7th – 8th | 2023
This October 7-8, 2023 at the Indian River Fairgrounds, seafood lovers, music fans, and families will be treated to two days of non-stop fun and merriment. At the festival, get ready for the ultimate seafood feast! Sample the best that the Treasure Coast has to offer, from fish tacos and crab cakes to shrimp cocktails and lobster rolls. Best of all, new dishes and flavors are always debuting at the festival – the perfect excuse to come back again and again. For more information, Visit their website.
14th Annual Treasure Coast Marine Flea Market and Boat Show
October 7th – 8th | 2023
For two days Oct 7-8 the 139-acre fairgrounds will be transformed into the Treasure Coast's largest nautical "Flea Market." THE LARGEST EVENT OF THIS TYPE ON THE TREASURE COAST! Buyers can visit marine booths as vendors exhibit and sell their nautical and marine related merchandise and services during the two-day festival. For More Information, Visit their Website.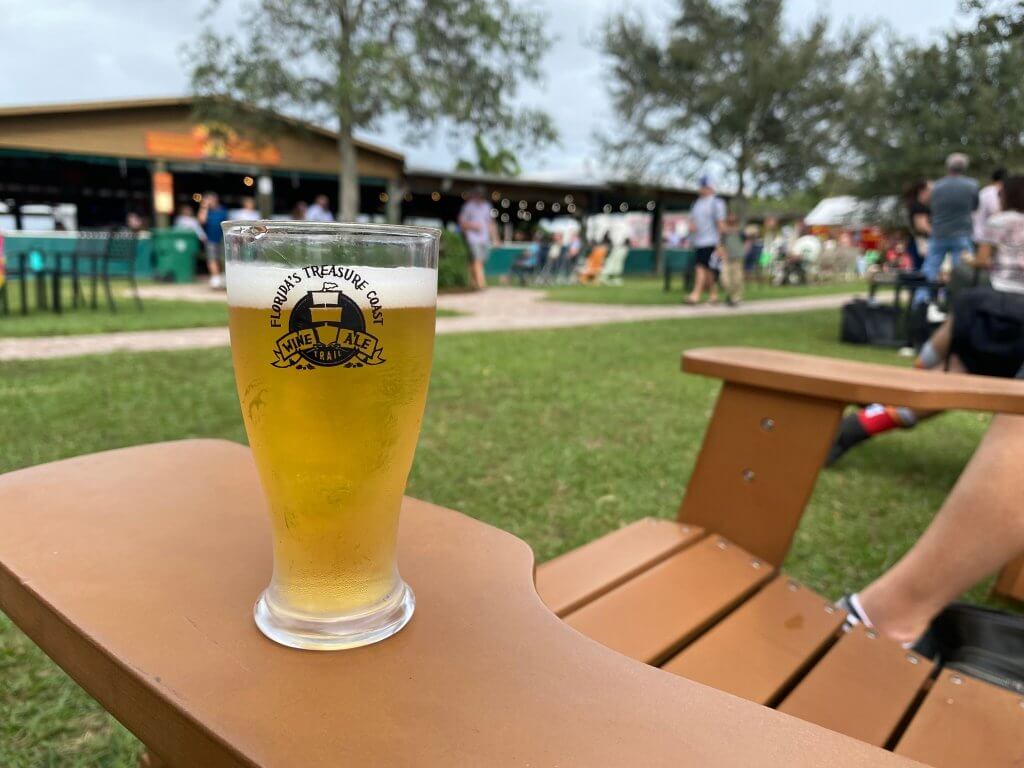 5th Annual Wine and Ale Trail Festival
October 14th | 2023
From 1 p.m. to 5 p.m. at Summer Crush Vineyard & Winery located at 4200 Johnston Road in Fort Pierce, FL. Locals and visitors will enjoy locally made craft beer, mead, wine, and cider all crafted right here on the Treasure Coast. There will be live music throughout the day. Tickets for the event are $30 in advance or $35 at the door which provides each attendee with one tasting glass and unlimited tastings. For more information, Visit their Website.
Vero Beach Oktoberfest
October 21st – 22nd | 2023
The Party starts in the BIG 15,000 Sq ft Beer Garden Tent! Or "Biergarten" for your Beer Drinking Oktoberfest Traditionalists! Tons of Delicious Food, German and American. ​​Real German Beer, Domestic Beer and Full Liquor Bars! Get a Schnapps Shot from One of the Amazingly Dressed Oktoberfest Girls Wandering Around the Event! For more information, Visit their Website.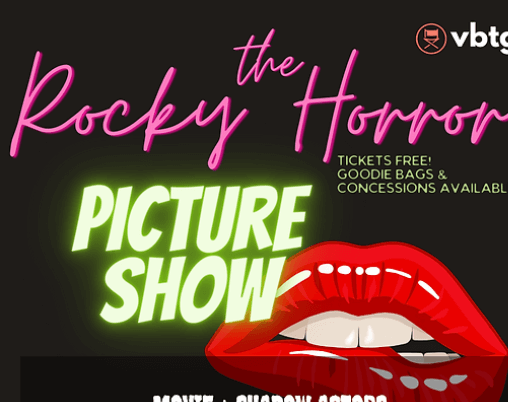 The Rocky Horror Picture Show
October 27th | 2023
Join the Vero Beach Theatre Guild for the ONE NIGHT experience! Showtimes are 7:30 pm and 12 Midnight! The cult-classic movie showing with all the fun gimmicks, shadow actors, and concessions to enjoy. Get your group of buddies together, and "Let's Do The Time Warp Again!" Tickets are FREE! But you must purchase a goodie bag for the show. On sale now, get yours in time to reserve your seats! For more information, Visit their website.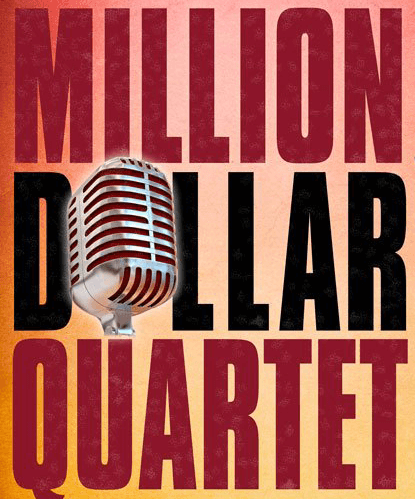 Million Dollar Quartet
October 24th – November 12th | 2023
Transporting audiences to December 4, 1956, this captivating musical unfolds a remarkable twist of fate that united icons Elvis Presley, Jerry Lee Lewis, Johnny Cash, and Carl Perkins for an unforgettable night in music history. Set against the backdrop of Sun Records in Memphis, this Tony Award-winning production vividly recounts how these legends converged, sparking an impromptu rock 'n' roll jam session that still resonates as one of the most iconic musical moments. For more information, Visit their Website.
Beachside Bonfire
November 4th | 2023
Prepare for an electrifying night as the Treasure Coast comes alive with the Beachside Bonfire on November 4th, 2023. This highly anticipated event marks a collaboration between renowned establishments including Costa d' Este Resort & Spa, Waldo's, Mulligan's Beach House, The Boiler, and Kimpton Vero Beach Hotel & Spa. Each venue will host its own captivating beach bonfire, promising an unforgettable evening of tantalizing food and drink specials, live music, and thrilling prize giveaways. For more information, Visit their Website.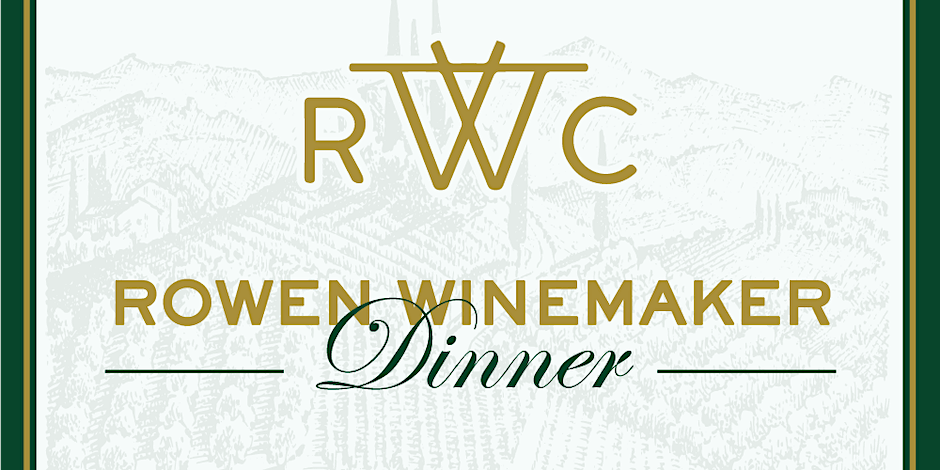 Rowen Winemakers Dinner
November 15th | 2023
Join Rowen and Rodney Strong winemaker Justin Seidenfeld for an exclusive and in-depth look at the unique wines of the Rowen portfolio and Cooley Ranch Vineyards while dining on expert pairings from executive chef Matt Lange and sommelier Erin O'Keefe. For more Information, Visit their Website.
Annual Holiday Art and Craft Expo
November 11th – 12th | 2023
A Free Admission Event And Hundreds of Booths! A Holiday Art & Craft Expo, Community Festival Event! On Flat Grass With 4 Live Music Areas, Yummy Food, Adult Beverages, Free Kids Zone! Support Handmade Artists & Crafters This Holiday Season & Have Fun Doing it! The largest art & craft event on the Treasure & Space Coast! For more information, Visit their website.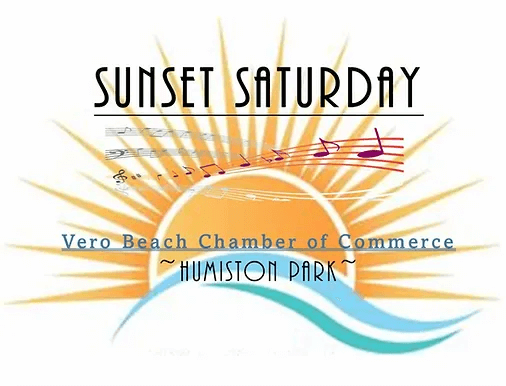 Sunset Saturdays
November 11th | 2023
Join us for Sunset Saturdays, happening the second Saturday of the month starting November 11th at Humiston Park. There will be live music, ice cold beverages, and fabulous wines. Bring your lawn chairs and get ready to have a great time. For more information, Visit their Website.
11th Annual River Challenge Triathlon
November 12th | 2023
Held at Captain Hiram's Resort in Sebastian, the River Challenge's goal is to raise awareness and funds to support those dedicated to protecting our precious waterways. Contestants will start off by swimming 1/4th of a mile, then will bike 12 miles, and will finish off the race by running 3.1 miles. Then join Capt. Hirams in a celebration that will include live music, food, and awards! For more information, Visit their Website.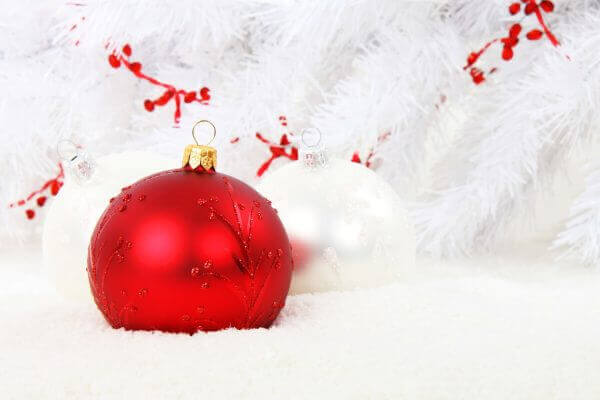 Downtown Tree Lighting
November 18th | 2023
Join us for a magical moment as we invite you to the enchanting Christmas Tree Lighting event on November 18th in downtown Vero Beach! Co-hosted by Main Street Vero Beach and the Indian River County Chamber, this marks the inaugural celebration of the annual tree lighting tradition. Your presence will make this festive occasion truly memorable. Check Back for more Information!
Live In The Loop
Select Fridays and Saturdays September – November | 2023
COME HUNGRY! HANG-OUT, ROCK-OUT, OR CHILL-OUT! Almost every Friday & Saturday night (rain or shine), Riverside Theatre's Live in the Loop becomes the local hot spot where some of the area's most talented musicians perform. Enjoy burgers, chicken, bbq, salads, ice cream, beer, wine, and cocktails. We have outdoor table seating and space for lawn chairs for our casual dining outdoor concerts under the oak trees. For more information, Visit their Website.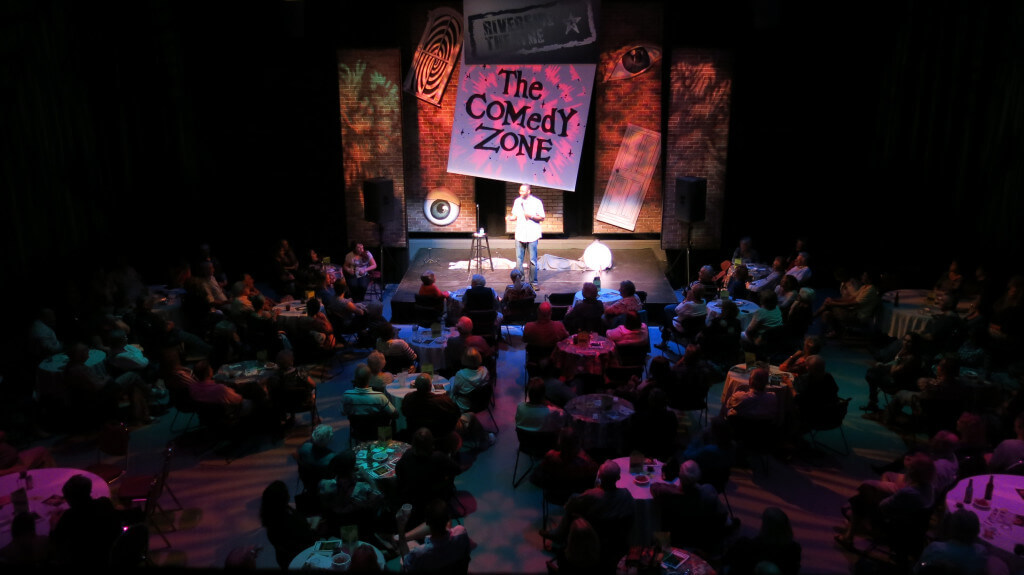 The Comedy Zone
Select Fridays and Saturdays September – November | 2023
Wild. Untamed. Hilarious. Riverside Theatre's Comedy Zone Experience is the Treasure Coast's best stage for Live Stand-Up Comedy on select Friday and Saturday nights all-year-round. Have a great time with two hilarious comedians, an opening act and a headliner, plus an emcee host for one low ticket price. Laugh the night away in cabaret-style seating, and enjoy food and drink table service. For more information, Visit their Website.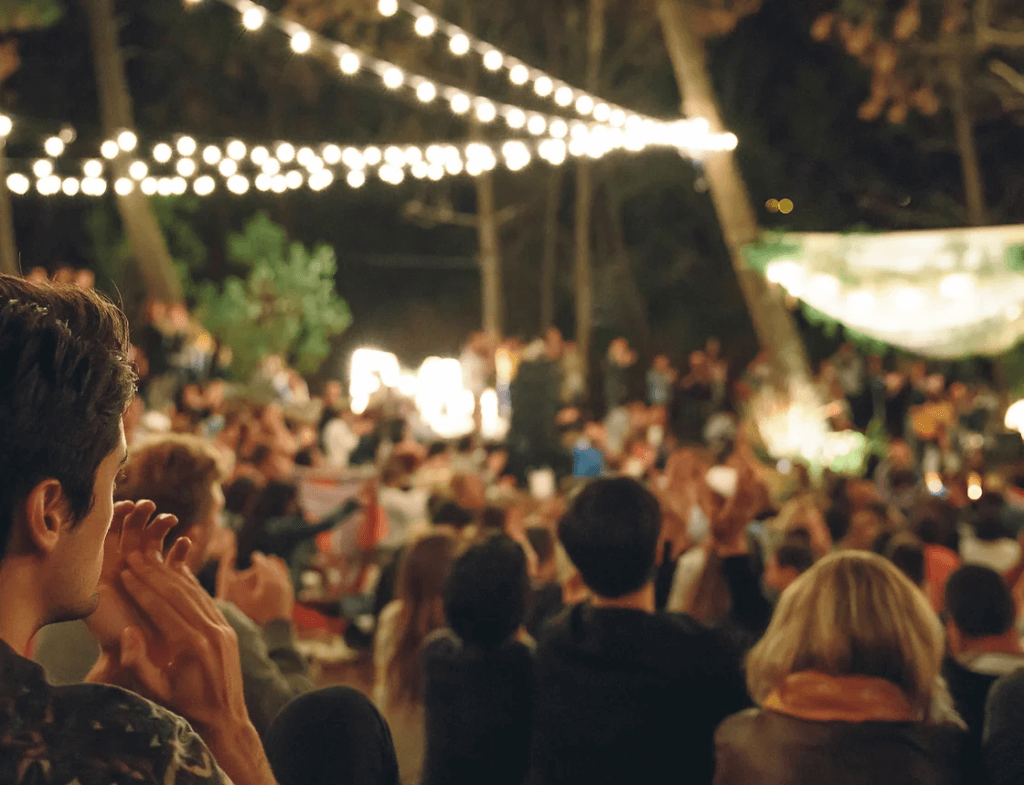 Downtown Friday
Last Friday of every month | 2023
Come out to Main Street Vero Beach to do a little shopping, eating, and drinking out on the avenue. There's always a rocking band at one end, and a pop DJ at the other, and even in between are plenty of cool vendors with everything from locally sourced honey, to artwork, and Floridian décor. For more information, Visit their Website.