A rural wonderland, Fellsmere offers a surprising number of eco-friendly travel experiences. It's home to Blue Cypress Lake one of the world's largest osprey nesting sites and boasts one of the top fishing spots in the world for bass and crappie. In fact, last year, the 2018 General Tire World Championship, presented by Major League Fishing, was held in Indian River County. A few driving factors that made Indian River County a shoo-in; the fantastic opportunities for superb fishing; both salt water and fresh water, and the area's strict, immediate catch and release program. This conservation practice leads to productive lakes, rivers, and oceans.
The St. Sebastian River Preserve State Park offers 60 miles of picturesque, untouched natural beauty.  The park protects the West Indian manatee, red-cockaded woodpecker and Florida scrub. Music lovers will enjoy some of the best bluegrass bands in the state hosted at Marsh Landing Restaurant, an iconic landmark in its own right. Fellsmere has been proclaimed Frog Leg Capital of the World and The Frog Leg Festival holds 2 Guinness Book World Records for The Most Frog Legs served in the course of one business day and the Largest Frog Leg Festival in the world!
History
llsmere may be a small town, but you'll find it's packed with historical landmarks waiting to discover. It's a city of firsts – the first city south of the Mason-Dixon line after the reconstruction to allow women the vote as well as having the first library, the Marian Fell Library, which you can still visit today. The first public school, railroad depot and hotel were also built in Fellsmere.
Birthplace For Equal Suffrage For Women in Florida
"The population of Fellsmere is of a high type of intelligence, with lofty ideals and wise execution. Progressive in all things, perhaps a no better indication of the fact may be given than the unanimous vote of the town granting unrestricted suffrage to women." Fellsmere Tribune, March 8, 1916. In the June 19, 1915 city election, Mrs. Zena M. Dreier was the first woman to cast a ballot in Fellsmere, in all of Florida, and south of the Mason-Dixon Line. The town residents took much pride in this unique woman's right and urged neighboring municipalities to follow the 'Fellsmere Way' to equal suffrage. In 1919, a U.S. Constitutional amendment granted suffrage to women. But history will note that Fellsmere led the way.
Historical Markers
Fellsmere is a community that is known for its rich history. As you adventure through the town you will want to make sure to hit some of the local historical landmarks. The  Fellsmere Historic Church, Marian Fel Library, Historic Fellsmere School and the City of Fellsmere Historical Marker should be the higlights on the list.
The Fellsmere Historic Church is the first and oldest church in the City of Fellsmere dated back to 1912. The daughter of a founding father of Fellsmere, Marian Fell, pursued a literary career and by 1914 was publishing her translations of the works of Russian authors. The proceeds of the sale of her work funded the establishment of the Fellsmere Library which was dedicated in 1915. The Fellsmere Public School, the first masonry school building in what is now Indian River County, was constructed during 1915 and 1916. The City of Fellsmere Historical Marker represents the start of of Fellsmere back in 1892.
Haunted Locations
With rich history, comes the ghost stories and believe in it or not, Downtown Fellsmere is known to have haunted locations! So if you are a paranormal lover and want a new place to explore then Fellsmere is full of great place to go and get your spooky fix. But is fellsmere really haunted? I guess we will leave it up to you.
EATS
Fellsmere is known for its old florida cusine as well as authentic mexican eateries. Check them all out and see which one is your favorites.
Breakfast
Are you looking for a freshly made breakfast while visiting Fellsmere?  Garcia Plaza Bakery and Azteca Mexican Store II make all of thier dishes and pastries fresh every day so you are never to far away from that old home-cooked breakfast.
Lunch
Fellsmere is known for its authentic Mexican food. Not only can you get your perfect taco but each bite will have you thinking you are in Mexico! Some local favorites for lunchtime are Taco Mobil, Las Tapatias Mexican Restaurant, Fellsmere & Grocery. Each have their own Mexican twist that will have you coming back again and again! So make sure to try them all and let us know which one is your favorite!
Dinner
For dinner, you have a wide range of choices. From your southern eats to authentic itailan food you will be cover. Not to mention, if you still want more Mexican they are also an option. Marsh Landing Restaurant will bring you back to old Florida where you can enjoy gator tail, frog legs and swamp cabbage! Giuseppe's Italian Restaurant is a local favorite, known for their pizza, provides an excellent night out for you and your travel buddies!
Frozen Treat
Looking to cool off from the hot Florida sun? Then Yami's Ice Cream Shop is the place to go! Known for their friendly service and yummy ice cream, you'll definitely be coming back for seconds.
SEE & DO
From award winning festivals to thrilling outdoor adventures, Downtown Fellsmere is your key to old Florida: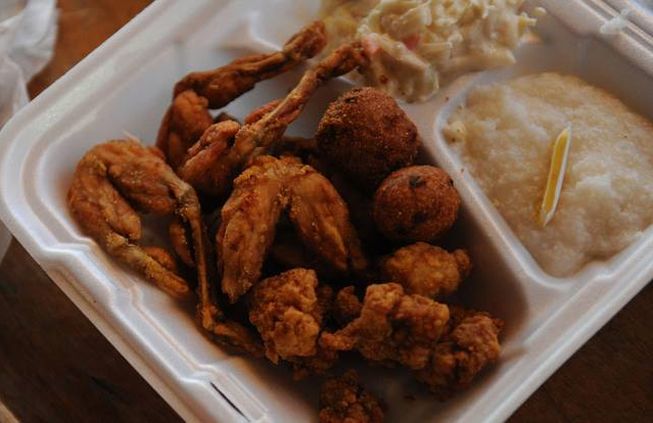 Frog Leg Festival
The Fellsmere Frog Leg Festival has something for every member of your family! Fellsmere is home to the world's largest frog leg festival in January every year. It has even made the Guinness World Records books. Enjoy fried frog legs, gator tail, homemade craft, a beverage truck, and carnival. Browse hundreds of booths for unique gifts. Hear some great music and enjoy the fun rides. Discover why this festival is a January tradition for so many. It is an event you don't want to miss!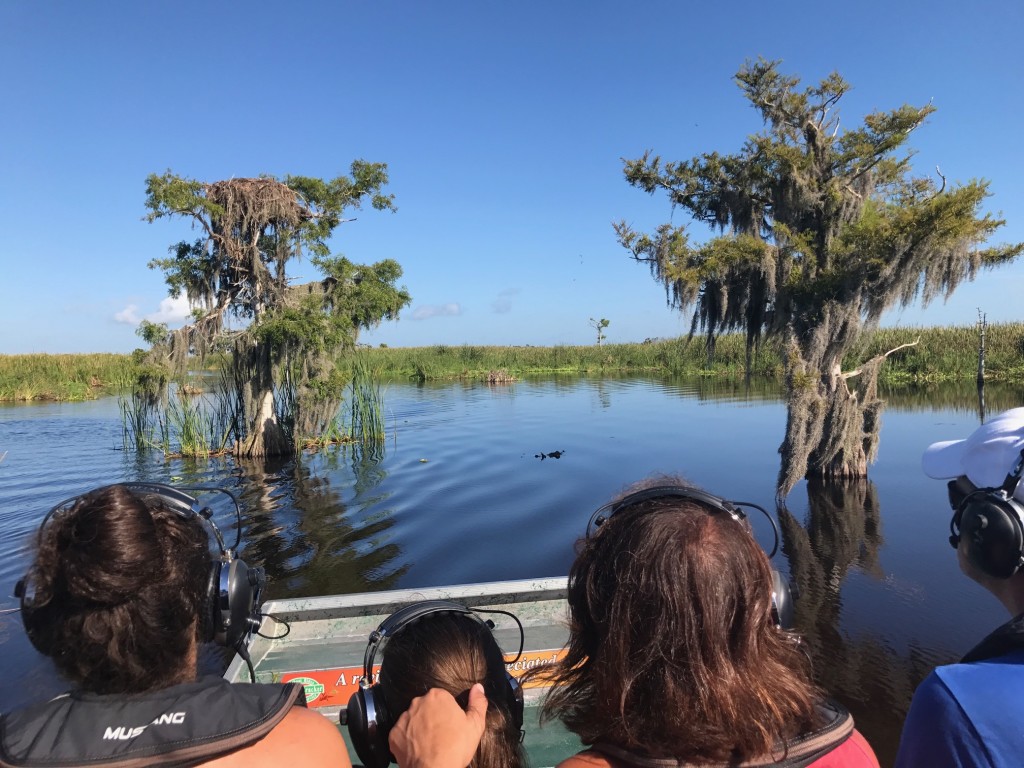 Airboat Tours
On a visit to Fellsmere, you must take advantage of the nature that abounds! An airboat tour of the marshlands in the western part of the county is just the ticket. Airboats are a fast and fun way to view some of our nature close-ups. From the first cold spell in the Fall until the water warms in the Spring, Florida's state reptile, the American alligator, can be seen basking on the leaves and in the grass beds of the marsh. Some of the birds start nesting in the middle of Winter and others continue nesting until mid-summer when most of the flowers of the marsh are blooming and the alligators are feeding. All year long there is something in the marsh to see. Sit back and enjoy a guided tour through one of the most pristine pieces of nature in our area. Get some insight into the life of an alligator, the nature and ecology of the marsh and some history of the area.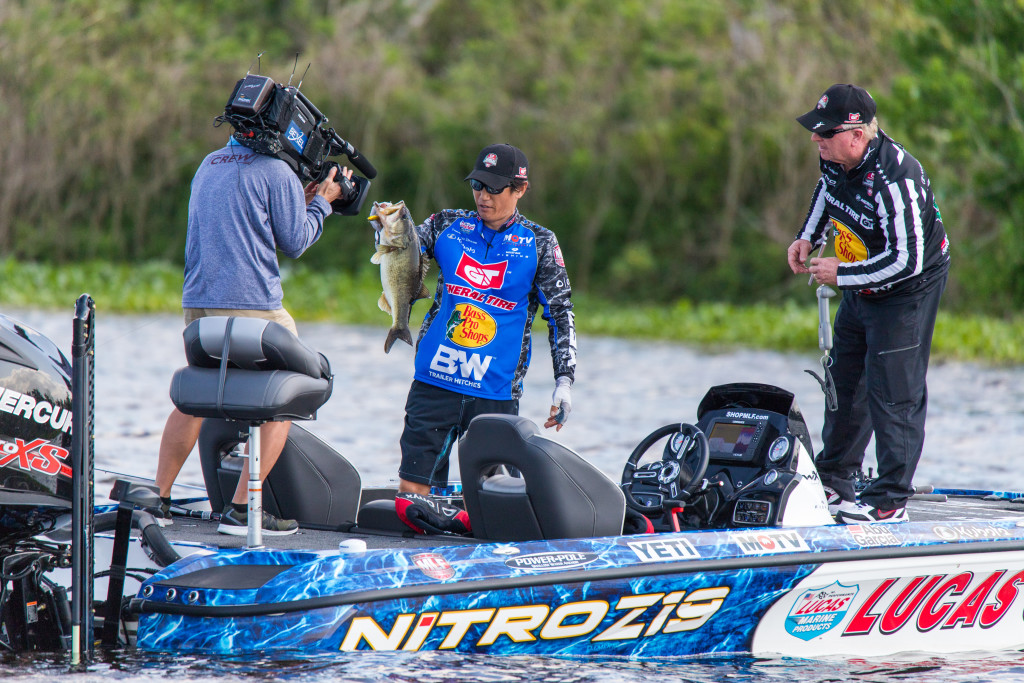 Fishing
Fellsmere fishermen can no longer keep this world-class fishing destination a secret. In fact, last year, the 2018 General Tire World Championship, presented by Major League Fishing, was held in Indian River County. Fellsmere is known for its year-round fishing adventures for freshwater fishing. Visitors can bait their hooks for fly-fishing, angling, and more. The wilds of Fellsmere, you can fish via boat, kayak or canoe on the prolific four lakes and one Canal; Blue Cypress, Garcia, Kenansville, Stick Marsh, and C54. We can't possibly cover all of the various hidden places you'll want to discover, so you just may want to make a fishing trip to Fellsmere an annual event.
Airbnb
Looking for an authentic vacation experience? Immerse yourself in the local culture by renting an Airbnb in Fellsmere. From sprawling horse ranch or a jungle retreat, over 100 options are available. Rent an entire house or a private room with all of the conveniences, including a host that can point you to must-see sites and local favorites. Find the perfect vacation rental for your stay.