Enchanting Couple Escapes   
We know that during these times we are all a little more stressed out than normal. That's why we want to share some of the most incredibly relaxing and secluded places for you to experience. Right here in Indian River County!
Imagine beach-filled mornings watching a glorious sunrise. Enjoy countless days of exploring more than 100,000 acres of unspoiled Florida wilderness where manatees and dolphins try to steal the show.
At the intersection of glamour and green, Indian River County is a couple's top pick for those who seek the best of spectacular beaches, farm-to-table dinners, and endless opportunities for date nights. Many of the beaches are easily accessible, parking is free as are romantic starry-filled nights.
Pick a Beach
Couples will be amazed by the number of discoverable beaches the area offers. Choose among more than ten – the intimate, eco-friendly, and active; surf, volleyball, or turtle watching. Just steps away from Ocean Drive is a fascinating experience for divers and snorkelers alike. For decades, curious travelers have been exploring the wreckage of the sunken treasure ship, the SS Breconshire, which is an historic underwater monument.  Or frolic with the manatees frequently spotted playing at Round Island Beach. Treasure Shores is the perfect choice for a secluded beach to steal-away private moments and togethering. Those looking for an eco-minded adventure will want to visit Ambersands Beach. It resides within the 284-acre Archie Care National Wildlife Refuge, which spans 20.5 miles and is one of the most critically important sea turtle nesting spots for sea turtles. Sign up for day and nighttime turtle tours, as the county is a prolific turtle nesting area.
Hand holding Walks
Imagine a mini-national park leading straight to the Indian River Lagoon, complete with a park bench resting on the shore ⏤ the perfect place to steal a kiss! The Lagoon Greenway encompasses 187-acres, with more than three miles of hiking trails. The Main Trail is a half-mile to the lagoon's beaches with a walkable boardwalk, and a secluded park bench. The Mini Adventure Trail is a quarter-mile and more rugged. Couples will want to be mindful of exposed tree roots and low hanging branches as the narrow trail leads to the heart of the hammock forest. This trail surrounds couples with a peaceful state-of-mind.
Farm-to-Table
Foodies may want to enjoy a farm-to-table feast during the months of January, February, and March at Schacht Groves, a local mainstay since the 1950s. Couples will appreciate an evening under the stars in the lush orange groves. It all starts with wine and tapas, then the party moves to a rustic, outdoor pavilion dating back to the 1940s. Local chefs preside over the evening and present the main fare. Later guests gather by the bonfire, settling in to listen to live music and sip after-dinner cocktails. The evening makes for an evening to remember. Tickets sell fast, so call or visit the farm store to reserve your spots.
Take Your Love to New Heights
Get your engines running as you taxi down the runway in a Cessna 206 amphibious seaplane. Soar to new heights, up to 3,300 feet, with gorgeous overlooks of the aquamarine waters of the Vero Beach coastline, the turquoise waters of Indian River Lagoon, and then hold on tight as the Cessna gracefully lands on Blue Cypress Lake. Take in the breathtaking views of this 5,500- acre lake while standing on the plane's pontoons – the perfect place to pop the question, steal a kiss, and breathe in the beauty that surrounds you both. A memorable couple's occasion you can count on.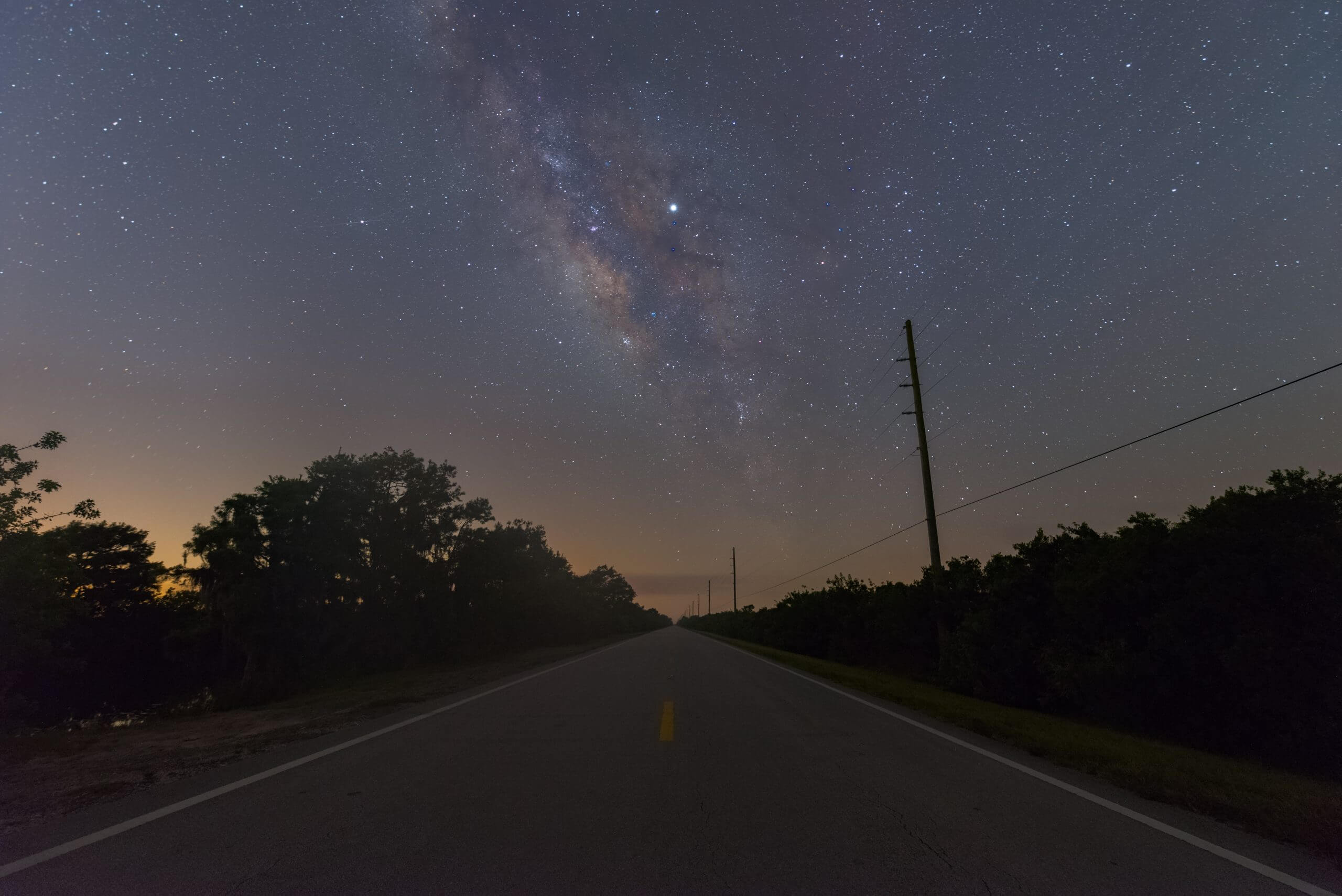 A Sky Full of Stars
Thanks to zoning restrictions preventing buildings more than four stories tall, Vero Beach takes pride in its motto "sunrises not high-rises." This is a rare occurrence in today's Florida, as many beaches are brightly lit by skyscraping condos, high-rise hotels, and sprawling resort properties. Stargazers know the secret for spotting planets, constellations, and meteor showers is a dark sky. Imagine a sky full of brilliant stars while white sand crunches beneath your feet and the rhythmic sound of waves relax as the two of you meander down the beach. A starry-eyed evening you won't soon forget. Tip: The Kimpton Vero Beach Hotel offers star-gazing parties in collaboration with Treasure Coast Astronomical Society.
With so much to do and experience in Indian River County, we are certain that you will find the romantic experience you are looking for!