Inspired Culture
Inspired Culture
The heart and soul of Vero Beach thrives in its arts and culture scene
By Xaque Gruber
This native New Yorker was pleasantly surprised when I went to the pretty hamlet of Vero Beach, Florida, to visit my parents' new home just steps from the surf. The little town vibrated with culture—art, theater, music, opera, film, fine cuisine and literature abound. An arts scene like this on Florida's east coast? Surprise, surprise.
Everywhere I turned, this laid-back village was growing more interesting. Vero Beach was a seemingly impossible combination of an unassuming beachy town, free of high-rises, with quietly sophisticated cultural gifts. It was no wonder the neighbors on my parents' newfound street in Vero were an intriguing blend: an Academy Award-winning screenwriter, a World War II Army Colonel and a renowned gospel singer.
Vero Beach Museum of Art
As an avid art lover, my heart raced upon seeing The Vero Beach Museum of Art for the first time. This beacon rising in lushly sprawling Riverside Park is the nation's largest art museum created entirely with private funds. It's a treat to find a small town that is a monumental home for masterworks of art, and this museum is far more than paintings hung on walls. Vero Beach Museum of Art, along with Riverside Theatre across the street, is Indian River County's cultural beating heart—the epicenter in a town bursting with pleasant surprises. Its offerings include international gallery exhibits, sculpture gardens, art classes, well-curated foreign and classic film series in the museum theater, a cafe, library, a gift shop and one of the nation's longest running art clubs. Vero Beach Museum of Art is reason alone to visit this gem of a town, but as I happily discovered, far from the only one.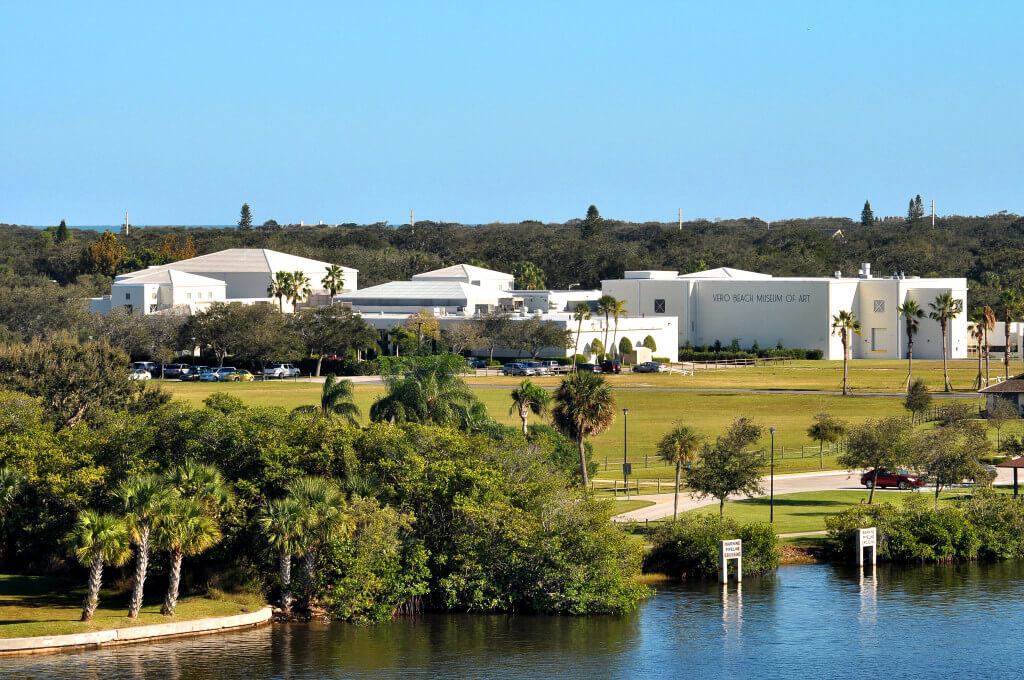 Riverside Theatre
Directly across Riverside Park Drive is the jewel of Indian River County's live theater destinations—Riverside Theatre—and it rivals the best I've seen in much larger cities. The 2019–2020 season spans a wide range of plays and musicals. Riverside is one of a very small group of regional theatres that has the resources to produce multiple large-scale Broadway musicals and relevant contemporary plays season after season. That we are able to do this in a market as small as the one we exist in, is really nothing short of miraculous. We're proud to be one of America's relevant regional theatres, and equally proud of you, our audience, for being at the heart of this amazing enterprise. Our 2019-2020 season is spread across many drawing boards as I write this. Join us next season and be witness to the magic that happens when what begins with a pencil and inspired imaginings becomes full blown life on the stage!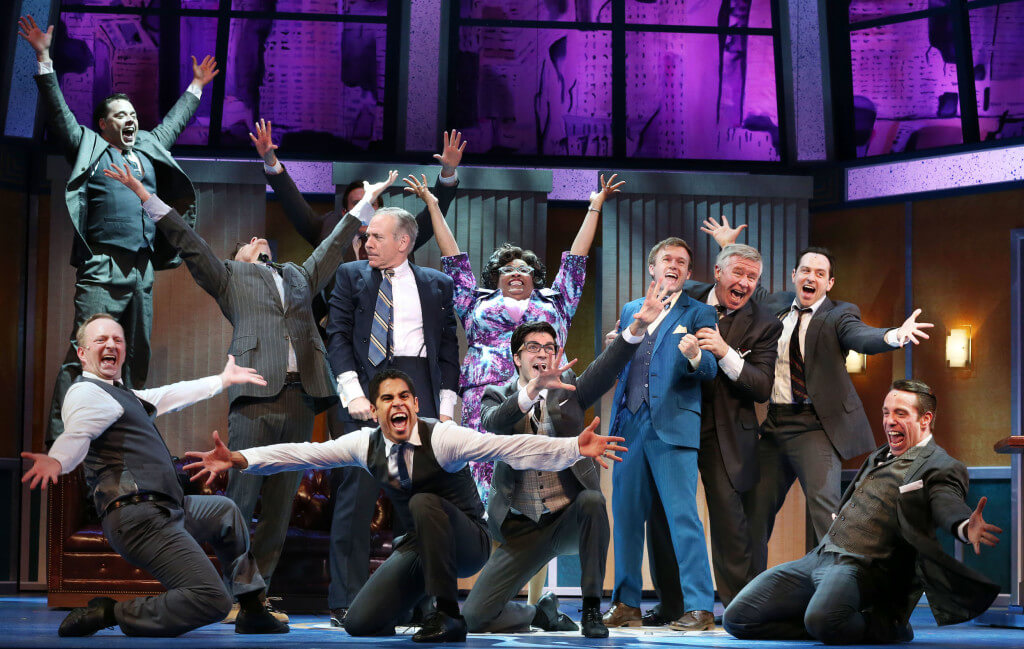 The Gallery District
Just a few miles west of the Museum of Art and Riverside Theatre is the historic, revitalized Downtown Arts District of Vero Beach. The district is rich with uncommon eateries, boutiques, street festivals and an unusually high number of art galleries featuring the work of brilliant local artists at affordable prices. The first Friday evening of every month, the Downtown Arts District opens its doors (and runs a trolley) for the public to stroll and explore its many offerings. When buying gifts for birthdays or special events, I hightail it to Flametree Clay Art Gallery, which showcases the most unique and beautiful handmade bowls, vases, sculptures, and ornaments—many for less than 100 dollars. In addition to Flametree, other 14th Avenue art destinations include the Artist's Guild Gallery, Main Street Vero Beach, Gallery 14, Tiger Lily and, for a distinctive splash of Florida history, The Highwaymen Gallery.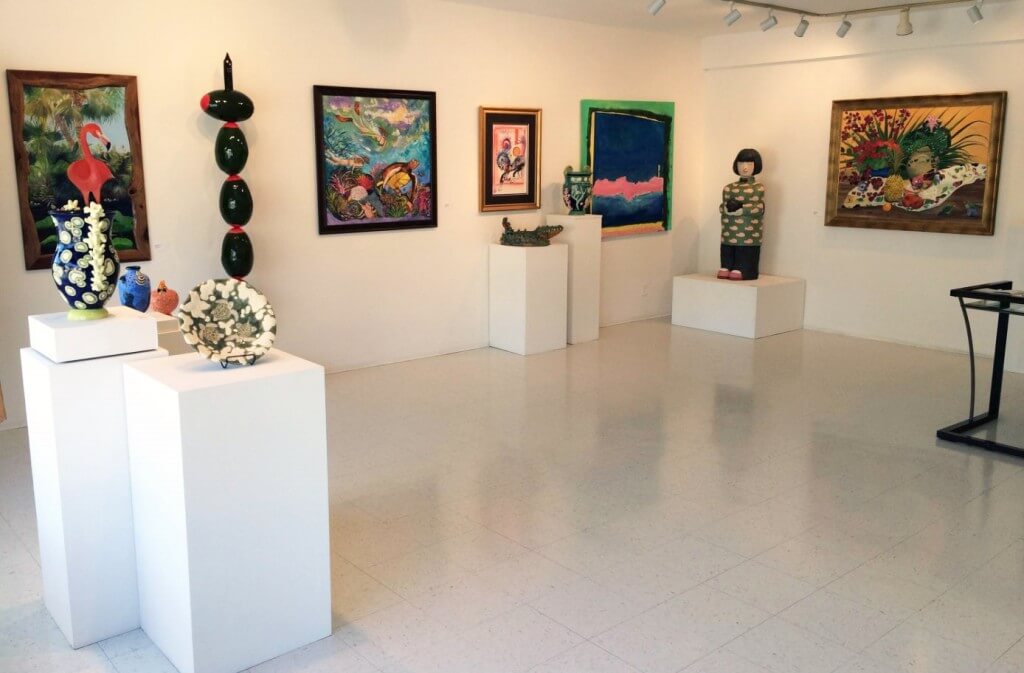 Highwaymen Art Gallery
For those of you unfamiliar with The Highwaymen, their legendary story began in the 1960s when 26 black artists, shunned by local galleries, took to their cars to sell their lush oil landscapes for 25 to 35 dollars apiece along Florida's highways—sometimes while the work was still wet. Today, the paintings sell for thousands of dollars and are exhibited in museums nationwide. Vero's Highwaymen Gallery helps carry the torch for future generations to experience this now-celebrated style of Florida art.
Mural Trail
New murals are popping up everyday! From Downtown Vero Beach to beachside, you don't want to miss these Instagram-worthy murals. Follow the order we laid out here to go from downtown to the beach or create your own path as you discover Vero's funkier side.
Mahatma Gandhi once said, "A nation's culture resides in the hearts and souls of its people." This rings true in Vero Beach, a mellow seaside town where culture is a way of life.