Indian River County Top Winter Events
While the rest of the country shivers with winter's chill, you could be enjoying mild temperatures in Vero Beach, Fellsmere and Sebastian, enjoying events like the Florida Craft Brew Festival and Polo matches in sunny Florida. So what are you waiting for?
26th Annual Fellsmere Frog Leg Festival – Jan 18th – 21st
The festival holds the Guinness Book of World Records for the Largest Frog Leg Festival in the World! The main feature is the mouthwatering frog leg and gator tail dinners! Enjoy all the wild and crazy rides for the young as well as the more adventurous, and test your skills at all the different games. You might just want to relax and listen or take part in the full schedule of contests and entertainment on stage including great rock, country and blues bands. For those that enjoy browsing and shopping the festival has over one hundred booths of unique crafts and artisans. There is absolutely something for everyone, of every age. Learn More
Sebastian Riverfront Fine Art & Music Festival – Jan 20th & 21st
Sebastian's beautiful Riverview Park is the setting for the 17th Annual Sebastian Riverfront Fine Art and Music Festival occurring the weekend of January 21/22, 2017. More than 100 professional artists and craftsmen along with musicians will be on hand showcasing their talents beside many area restaurants serving the best local food, beer and wines. Learn More
Polo Season – January 7th – April 29th
GAME ON! Polo season has officially begun! Gates open at 12:30 pm and matches begin at 1:30 pm every Sunday from now until the end of April. General Admission-East Side of Field $10 for Car and Driver/ $5 for each passenger, Children under 5 free. Tailgate spots also available! Learn More
17th Annual Gardenfest – February 3rd & 4th
Gardenfest has over 90 vendors displaying merchandise and selling a wide variety of plants, planters, pottery, fountains, furniture, lighting, statuary and other garden accessories. Many of the plants for sale include palms, ferns, orchids, bromeliads, Florida natives, herbs, succulents, bamboo and roses. Gardenfest is the horticulturist's weekend resource and the garden shopper's Mecca. Learn More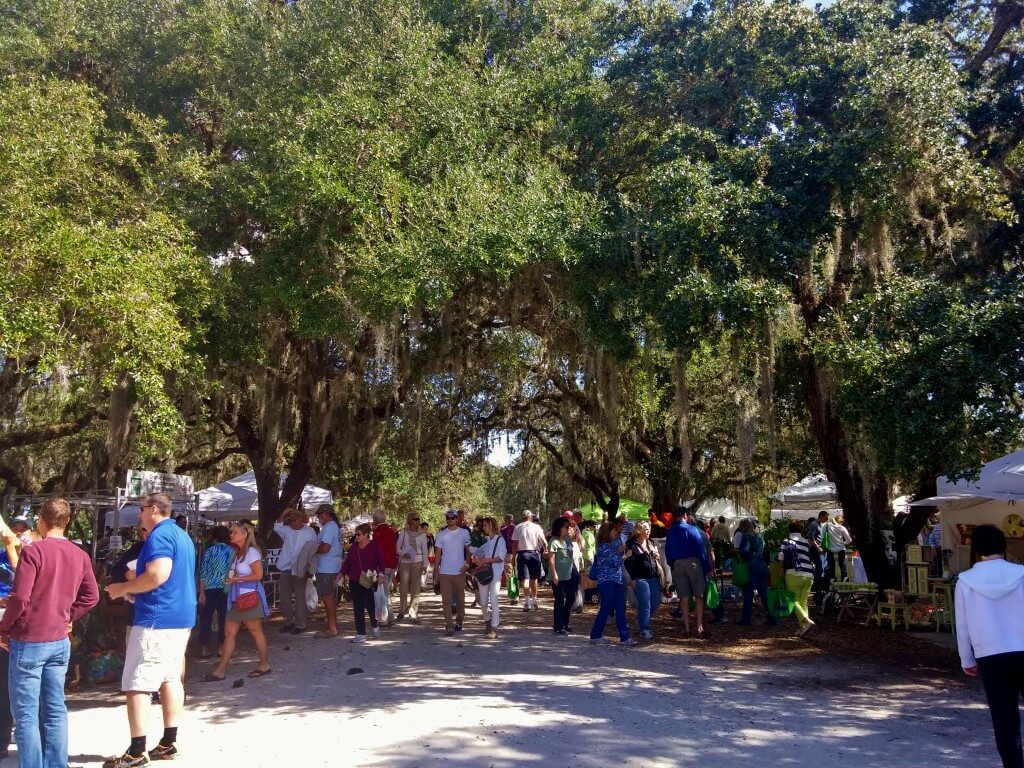 McKee Botanical Gardens 8th Annual Motorcar Exhibition – February 10th
Collectors from across the state will be showcasing their cars, including a rarely-seen 1970 Marcos Mantis, 1972 Reliant and 1937 BSA Scout. In addition, there will be a historic 1953 C Type Jaguar, 1954 D Type Jaguar, and a 1958 Tojeiro Jaguar, which is #3 out of four in the world. General Admission Fees apply. Learn More
Jaguar C Type 010
7th Annual Florida Craft Brew & Wingfest – February 17th
Enjoy a day sampling over 150 craft brews and wings! You can purchase a bracelet at the event allowing you to taste over 200 Craft and Micro Brews at booths throughout the park, or purchase single glasses of selected beers. Local restaurants and groups will sell flavorful chicken wings to the attendees, competing for "Best Vero Beach Wings" designation. Other food items, as well as sodas and kid-friendly food will be available for purchase. Two stages and four bands will provide entertainment. A fun spirited time will be had by everyone at this FREE family friendly community event. Learn More

CLICK HERE to start planning your Winter getaway!
Leave a Reply
Your email address will not be published. Required fields are marked *
You may use these HTML tags and attributes:
Name *
Email *
Website
Save my name, email, and website in this browser for the next time I comment.