Beach Holiday and More: Top 10 Things to Do During the summer in the Vero Beach area
Beach Holiday and More: Top 10 Things to Do During the summer in the Vero Beach area
Perfect for animal lovers, beach aficionados, culture buffs and wine connoisseurs, Indian River County is the place for your summer vacation. Whether it's watching sea turtles nest, attending a film and wine festival, trying the No.1 craft beer, or simply relaxing on the beach, there is always something fun happening. Here are 10 of the best things you can do this summer in Indian River County.

1. Take a Sea Turtle Nesting Tour
With the sea turtle nesting season lasting from March 1 until Oct. 31, summer is a great time to watch them nest and hatch, and the shores of Sebastian and Vero Beach are the prime locations. Known for its quiet beaches and its emphasis on conservation, Indian River County has created the perfect conditions for both the turtles and for those who'd like to see them in their natural habitat. Throughout June and July, special Turtle Walks are organized at the Sebastian State Inlet Park. These free walks begin with a brief presentation on what you are about to see and are limited to 20 people per walk, thus, allowing everyone to see the turtles up close. But book early—it can sell out. Reservations open May 1, and you can reserve through the Friends of the Sebastian Inlet Inc.'s website.
2. Go on an Airboat Tour of Blue Cypress Recreation Area
For a sighting of one of the largest osprey nesting sites in the U.S., take an airboat ride through the Blue Cypress Recreation Area. The birds perch high above the water in gigantic nests and, if you're lucky, you'll see them hunt for fish. But that's not the only wildlife you'll witness while out in the marsh. Alligators, lizards, snakes, turtles and frogs all live there so keep your eyes out on the water. Wear a hat, put on some sunscreen, have your camera ready and enjoy the ride through Florida's diverse ecosystem.
3. Take a Seaplane Tour
To see the breathtaking beauty of Vero Beach coastline from the air, board a low-level seaplane flight. You'll fly towards the Sebastian Inlet, over the Indian River Lagoon—the most bio-diverse lagoon ecosystem in the Northern Hemisphere—and land at Blue Cypress Lake.. Stepping out onto the floats is an experience you won't forget. Where else can you literally stand on water and observe the wildlife around you right from the middle of the lake?
4. Try the No. 1 Craft Brewery in the State—Walking Tree Brewery
The 2017 winner of two awards in Florida's most prestigious, professional beer competition—for Best Florida Beer and Best Small Brewery—the Walking Tree Brewery has put Vero Beach on a must-visit spot for those who enjoy a craft brewery. Open for less than a year it took home all three medals— gold, silver and bronze. But that's not its only claim to fame. The Walking Tree Brewery offers a tasting room with 10-14 brews on tap, has a signature kettle with lime cheddar, sea salt caramel, cookies and cream, dill pickle popcorn, runs brewtastic yoga and has monthly painting classes.
5. Attend the Vero Beach Wine & Film Festival—June 8 – 11
Voted by filmmakers as a Top 100 Best Reviewed Festival from more than 4,000 festivals worldwide, the Vero Beach Wine & Film festival combines fine wines from top boutique vintners from around the country with films from both Hollywood and independent filmmakers. This year's theme is "A Life Worth Living," and with more than 30 exclusive wine tasting experiences, dinners by the sea and more than 75 multiaward winning films, the Vero Beach Wine & Film festival is the place to be for this four-day activity-packed weekend.
6. Visit McKee Botanical Garden, Florida's Original Tourist Attraction
There are more than 100 varieties of waterlilies that grow in the McKee Botanical Garden each year, but that's not the only reason to visit. An 18-acre tropical expanse, McKee Botanical Garden is where native and exotic plants coexist in perfect harmony with architectural treasures that celebrate Old Florida. Listed on the National Register of Historic Places the McKee Botanical Garden also regularly runs exhibitions and events for cultural enrichment.
On Saturday, June 17th you can see the famous waterlilies up close during the 13th Annual Waterlily Celebration at McKee Botanical Garden. The event begins at 8:30am and includes the state's largest collection of waterlilies as well as plant experts, demonstrations, a plant sale, and more!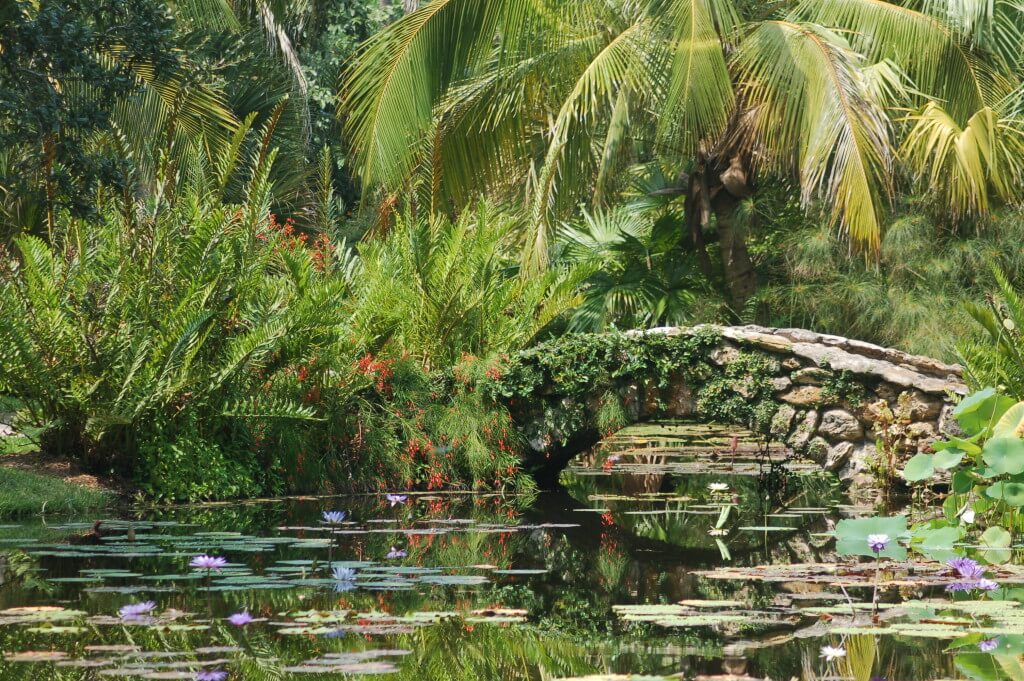 7. Explore 26 Miles of Uncrowded Beaches
Located on the sunrise side of Central Florida, Vero Beach and Sebastian offer miles and miles—26 miles to be exact—of unspoiled beach. Known as the "the gateway to the tropics," Vero Beach is perfect for soaking up the sun in total tranquility away from the crowds. There are few people, in fact, at both Vero Beach and the Sebastian beaches, that visitors often find themselves sharing the sand only with the hatching turtles. It's an experience not to be missed and one you'll definitely remember. For family-friendly, affordable beachside accommodations stay at Holiday Inn Vero Beach-Oceanside, and get 20 percent off its best available rate using code 100296344. Kids under 12 eat free.
8. Explore Treasure Lore at McLarty Treasure Museum and Mel Fisher Museum
If you're into treasure, stop by McLarty Treasure Museum and Mel Fisher Museum. Learn the history of the area, how the stretch of the coast that runs from Sebastian to Stuart became known as the Treasure Coast and see jewels recovered from centuries-old shipwrecks. McLarty's Museum stands in the exact spot where survivors from a fleet of wooden Spanish ships, which sunk in the storm of 1715, came on shore. At the Mel Fisher Museum enjoy a hands-on experience; you can lift an authentic Atocha gold bar while diving into the history of treasures recovered from the ocean.
9. Visit America's First Wildlife Refuge—Pelican Island Wildlife Refuge
Former President Theodore Roosevelt Jr. established the first national wildlife refuge, the Pelican Island Wildlife Refuge in 1903. The refuge is home to hundreds of species: birds, fish, plants and mammals. This several-acre refuge offers free-guided wildlife tours throughout the year and visitors are provided with binoculars and field guides.
10. Take in Some Culture at Vero Beach Museum of Art and Riverside Theatre
The largest of its kind on the Treasure Coast, the Vero Beach Museum of Art is housed in a neoclassical building. With five galleries and two sculpture parks, it offers a wide variety of exhibitions, gallery tours and educational programs for both youth and adults. Across the street, the Riverside Theater—the first and only Equity Theater on the Treasure Coast—has a wide selection of plays for children and adults, fascinating lecture series and standup comedy shows as part of its Comedy Zone.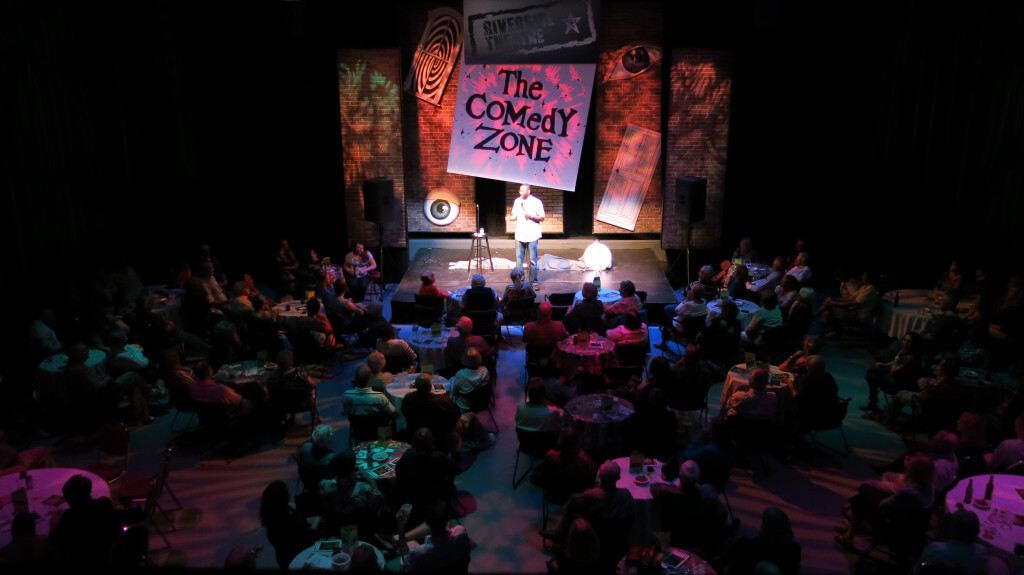 A beach vacation is always the highlight on everyone's summer to-do list, and Indian River County offers diverse activities the whole family will enjoy. Start planning your next memorable family vacation to this bustling beach town.
One thought on "Beach Holiday and More: Top 10 Things to Do During the summer in the Vero Beach area"
Frank Bernaby says: June 6, 2017 Don't forget to try a ride in a glider for an area view of Vero Beach
Don't forget to try a ride in a glider for an area view of Vero Beach
Leave a Reply
Your email address will not be published. Required fields are marked *
You may use these HTML tags and attributes:
Name *
Email *
Website
Save my name, email, and website in this browser for the next time I comment.