Best Florida Beaches to Escape to This Winter

Best Florida Beaches to Escape to This Winter: Vero Beach and Sebastian
When you're planning a visit to Florida consider the winter months, when crowds have thinned and temperatures have dropped. Among the state's best public beaches, Vero Beach and Sebastian, Florida, feature 26 uncrowded miles of pristine waterfront, with free parking and an enormous variety of activities. Whether you prefer swimming in crystal clear water, or taking an airboat ride near lotus lilies and alligators, we've got you covered.
Pillows & Plates
But amazing beaches are only the beginning. Check in to a pet-friendly hotel, pamper your party at an upscale resort or park your boat at a full-service marina. In addition, privacy and plenty of space characterize vacation rentals throughout the area. There's decadent dining outdoors as well as ultra-fresh seafood, or bistro fare served in a club-like atmosphere. From bagels to burritos, you'll find dozens of delicious choices. And when you're ready for a beach break, check out small, stylish and unpretentious shopping districts, or malls full of brand names, plus diverse entertainment options.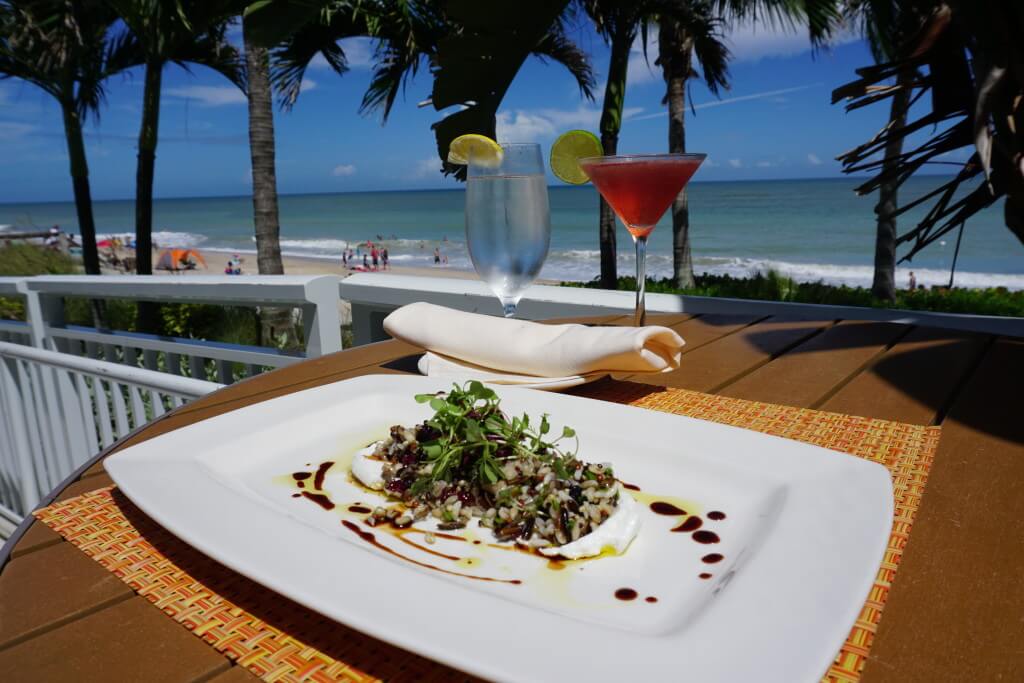 Citrus Grillhouse
Beaches & Waterfronts in Vero Beach

Family Vacation Critic called the Humiston Park area in Vero Beach one of the "Top 10 Beaches for Families in the U.S." The beautifully manicured, family-friendly destination includes recently updated playground equipment and plenty of parking spots along the beach. Shops and restaurants along Ocean Drive are within walking distance of Humiston Park. Here, you can savor dynamite pizza or satisfy your sweet tooth with frozen custard, and buy bathing suits or beach toys.
Another Vero Beach favorite, Round Island Park provides access to both the Atlantic Ocean and the Indian River Lagoon. Trails, boardwalks and an observation tower provide plenty of nature views, and you might see some manatees, too. A favorite spot to launch kayaks or canoes, the park features a ramp and parking for your boat too. Families like the children's' playground and picnic pavilions.
Featuring this area's widest stretch of beach, South Beach Park always bustles with activity. This Vero Beach destination features public volleyball nets, or you can try skimboarding, a sport that employs a small, flat board designed to ride breaking waves back to the beach. Surfers like the water here too, while many people fish from the shoreline. Play, picnic, and then swim with lifeguards nearby.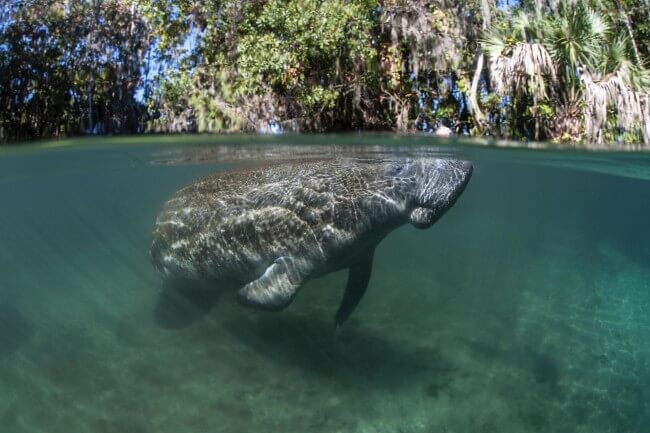 Round Island Park
Water & More
Approximately 15 miles north of Vero Beach, the town of Sebastian is home to the 1,000-acre Sebastian Inlet State Park, with a man-made cut through the barrier island. Boat launch facilities provide access to inshore and offshore fishing and diving sites, and kayak tours are available. You can fish from both Atlantic and Indian River shores, on jetties that extend from both sides of the inlet into the ocean. Dedicated surfers should mark their calendars for the Atlantic Surfing Federation Championship surf contest, held each November.
Love camping? Winter is the perfect time to reserve one of 51 campsites near the inlet that are equipped with water, electricity, a fire ring and picnic tables. Beautiful nature views are a big draw to this park, whether you're stargazing or doing a little bird watching. In fact, Sebastian Inlet connects the Atlantic Ocean with one of the world's most bio-diverse estuaries, the Indian River Lagoon. Abundant wildlife includes ospreys, herons and many additional shorebirds.
Surf fishing and cast net workshops as well as plant identification strolls will improve your outdoor skills, while Night Sounds concerts bring music to the park. Local history abounds in Sebastian Inlet State Park too.
Inside the sprawling, porch-wrapped Sebastian Fishing Museum, a homemade fishing boat plus fishing gear, and a replica of the original fish house and dock, educate visitors about the area's fishing industry. If the idea of long-lost treasure captivates you, visit the McLartyTreasureMuseum, which houses coins, weapons and tools salvaged from a fleet of Spanish ships that sank here, in 1715. The building sits where the survivors' camp once stood.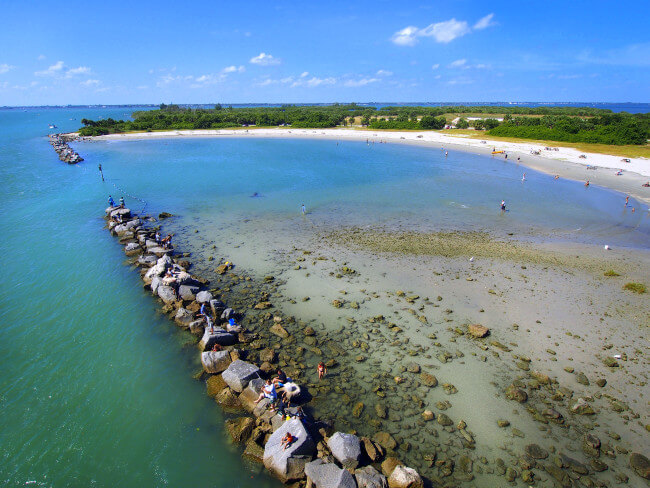 Sebastian Inlet State Park – Photo credit: Tammy Lee Bradley
Treasure & Turtles
Seagrape Trail is Vero Beach's perfect low-key beach spot. With only 20 parking spaces and uncluttered stretches of beautiful coastline, Seagrape Trail invites relaxation. But this beach features several exciting things to see as well. Dream of life on the open water, as you view salvaging boats trolling for treasure, only 20 feet beyond the sand.
Through October, you can see baby sea turtle hatchlings as they leave their nests near the shore at Seagrape Trail. In addition, sea turtles nest at Sebastian Inlet.
Seagrape Trail in Vero Beach, FL.
Arts & Culture
If live performances are a must-do when you vacation, be sure to check out local offerings during your visit. The Treasure Coast's largest cultural arts facility of its kind, Vero Beach Museum of Art features five galleries and two sculpture parks, as well as a museum store and a café. You can even take a class at the Museum Art School.
See some live theater at Riverside Theatre during your winter vacation, as well, from child-focused productions to Broadway shows with a full orchestra. Or schedule a date night at the ballet or opera. Looking for more intellectual pursuits? This area features several speakers and lecture series too.
Whether this is your first trip to Vero Beach and Sebastian, Florida, or your 20th, winter vacations here are relaxing and fun-filled, with a big dose of natural beauty and a little culture.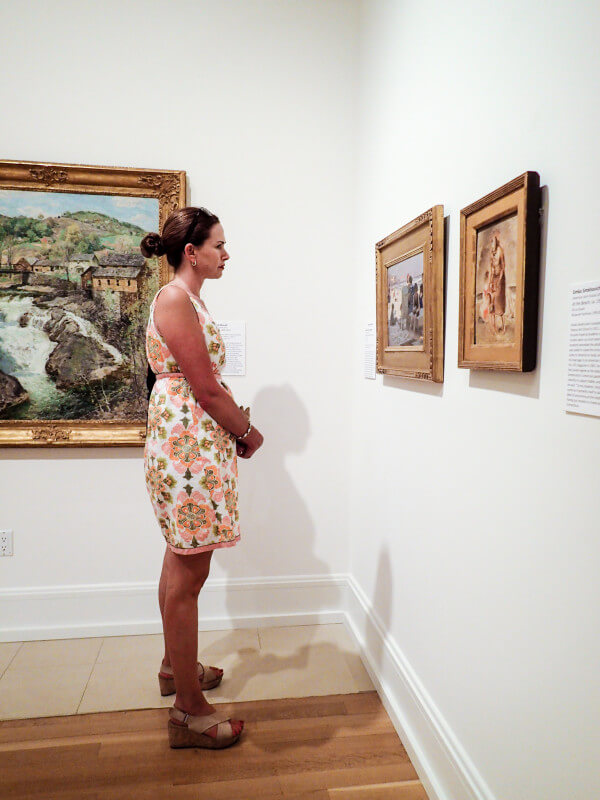 Vero Beach museum of Art – Photo Credit: Tammy Lee Bradley