Fellsmere, A Rural Wonderland
Fellsmere, A Rural Wonderland
The Perfect Day Trip
During your stay in Vero Beach or Sebastian, you won't want to miss out on the history and southern charm that lies inland. Fellsmere, Florida is full of wildlife, tasty dining, and a seasonal festival that makes it the perfect day-trip destination. It's home to Blue Cypress Lake one of the world's largest osprey nesting sites and boasts one of the top fishing spot in the world for bass and crappie.

The St. Sebastian River Preserve State Park offers 60 miles of picturesque, untouched natural beauty. The park protects the West Indian manatee, red-cockaded woodpecker and Florida scrub. Music lovers will enjoy some of the best bluegrass bands in the state hosted at Marsh Landing Restaurant, an iconic landmark in its own right.
Fellsmere has been proclaimed Frog Leg Capital of the World and The Frog Leg Festival holds 2 Guinness Book World Records for The Most Frog Legs served in the course of one business day and the Largest Frog Leg Festival in the world!
What to Do
Fellsmere has a myriad of activities that will suit nature lovers of any degree. St. Sebastian River Preserve State Park showcases the natural beauty of Florida's landscape and the native wildlife that comes with it. Explore miles of trails on foot, bicycle, or horseback and observe over 50 protected species of plants and animals that call this park home. Located on the St. Sebastian River, the park is also a popular place for fishing, boating, and canoeing, where you may get a glimpse of birds, manatees, and even alligators.
Another great place to fish is the Stick Marsh, which is known for its excellent bass fishing. This is a favorite among both locals and travelers, and it's noted as one of the top 10 bass fishing spots in the state!
For an experience that is both thrilling and educational, sign up for an airboat tour through the Blue Cypress Conservation Area that runs from Vero Beach through Fellsmere. These exciting wetland tours will teach you about our native wildlife while viewing it first hand, which makes it a fun and interactive activity that you won't want to miss.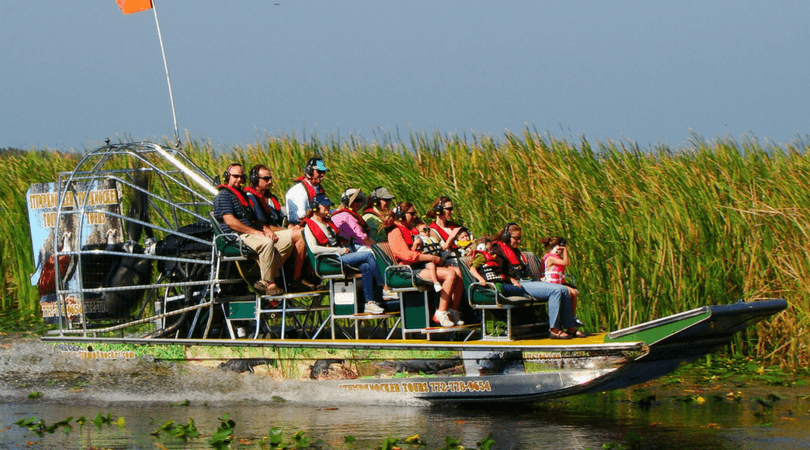 Fellsmere is home to a rich background that will surprise even the most knowledgeable history buffs. On June 19, 1915, the first woman to cast a ballot south of the Mason-Dixon Line was in Fellsmere, Florida, creating the southern birthplace for suffrage equality. The town led by example, and even urged neighboring municipalities to join the movement. If you'd like to learn more about the history of Fellsmere with a spooky twist, Indian River Hauntings offers historical ghost tours through the town's landmarks, making it the perfect way to end your night. There's even an opportunity to dine in Marsh Landing, a location believed to be haunted, followed by a hands-on paranormal investigation of the area.
Where to Eat
Speaking of dining, Marsh Landing is open daily for breakfast, lunch, and dinner, serving up Southern fare in a setting that is certainly less spooky during the day! You will be sure to feel like a local while you become immersed in the historical atmosphere and classic food including frog legs, gator tail, and catfish.
For lovers of all things Italian cuisine, look no further than Giuseppe's. This family-owned restaurant has been a Fellsmere favorite since 1989 and can please any appetite with its authentic Italian entrees, sandwiches, and pizza. With classics such as minestrone, shrimp scampi, and eggplant parmigiana, this southern town has its very own slice of Italy.
Another local spot that is sure to jumpstart your cravings is Garcia Plaza Bakery, where they serve up authentic Mexican fare and offer other Mexican grocery products. Their wide range of food includes tacos with house-made tortillas, tortas, and quesadillas, along with fresh pan dulce and other sweet treats. This is the perfect place to stop for a quick bite during an action-packed day.
Seasonal Fun
Attending the Fellsmere Frog Leg Festival is a local tradition that you can't overlook while you're here. On January 16th – 19th, 2020, families from all around will come together to enjoy live music, carnival rides, and food as the main event.
You can't go without grabbing a portion of the festival's iconic frog legs or gator tail. Holding the Guinness World Record for largest frog leg festival in the world and most frog legs served in one day, this festival is really something special. If you'd just like a sample, try a frog or gator pop that serves up a small portion on a stick! These classics plus other staples like funnel cake and turkey legs make for the full carnival experience.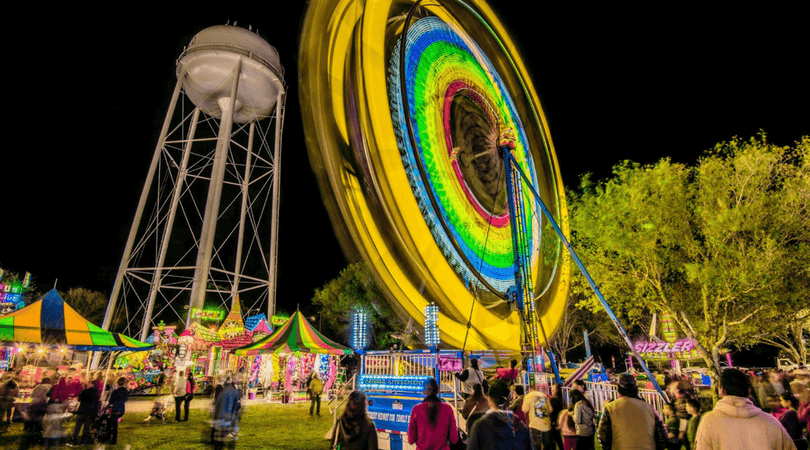 The festival's rides are perfect for thrill-seekers and will bring something exciting to your night. Bring the whole family to partake in this adventure while listening to the sounds of live music entertainment that you won't forget!
This festival also hosts a variety of vendors that set up shop during all four days, which really helps you feel connected to the community. Spend time browsing each booth and meeting locals who make handcrafted jewelry, art, and other products that are unique to the festival. This is the perfect opportunity to buy special souvenirs from your trip that are much more meaningful than a bobblehead or knick-knack.
The charming town of Fellsmere, Florida is the perfect day-trip during your vacation. With an abundance of attractions surrounding our native wildlife, family-owned restaurants, and historical significance, you'll be wanting to come back time and time again.
Leave a Reply
Your email address will not be published. Required fields are marked *
You may use these HTML tags and attributes:
Name *
Email *
Website
Save my name, email, and website in this browser for the next time I comment.