It's All About the Food
It's All About the Food
With over 130 locally owned restaurants in the area here are some must try places for food, drinks, entertainment, and foodie adventures!
Southern Social
Located in the heart of downtown Vero Beach, Southern Social Kitchen & Bar specializes in southern favorites mixed with innovative cooking techniques and unique flavors. From the minute you walk in, you know you are about to have a food experience. The rustic decor is mixed with industrial details, giving you a peek into the not only the restaurant's aesthetic, but the food as well. Classics such as Shrimp and Grits and Country Fried Steak are on the menu as well as Deviled Eggs topped with candied bacon and Brisket Fried Rice.
The small square bar is always busy and the drinks are always Instagram-worthy. Try their take on the traditional mule, The Florida Mule made with Palm Ridge Whiskey, lime juice, Simple Syrup and ginger beer. On draft you'll find a classic, Gin and Tonic. Southern Social also serves a variety of craft beer, including several local favorites, wine, and domestic lagers.
The same folks who own Southern Social are also behind a Vero Beach bar staple, Filthy's.
Website: Southern Social Kitchen and Bar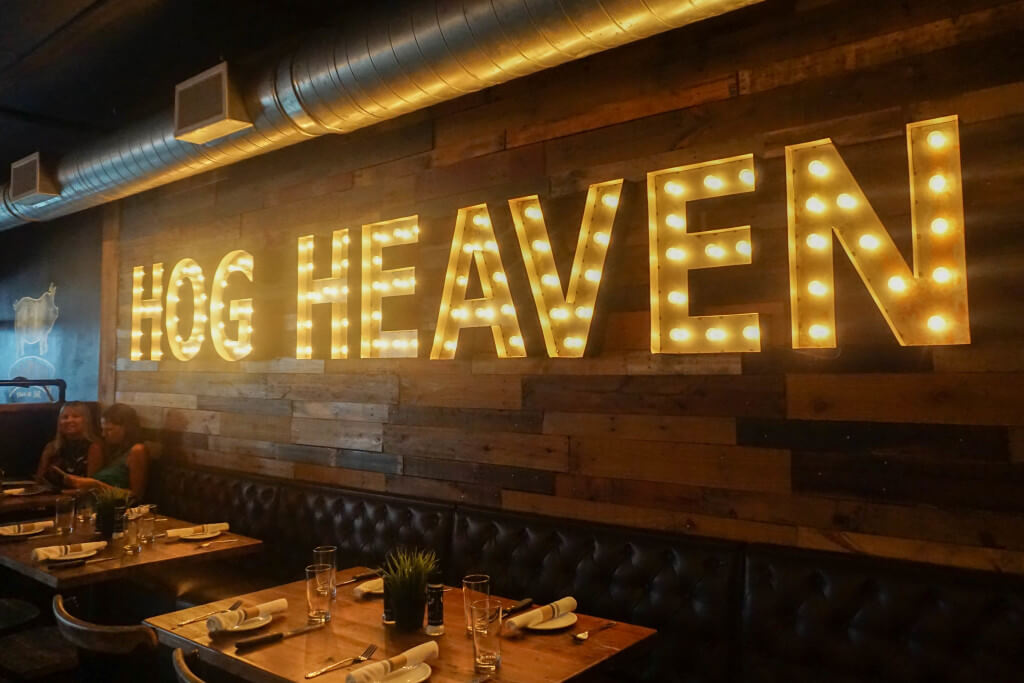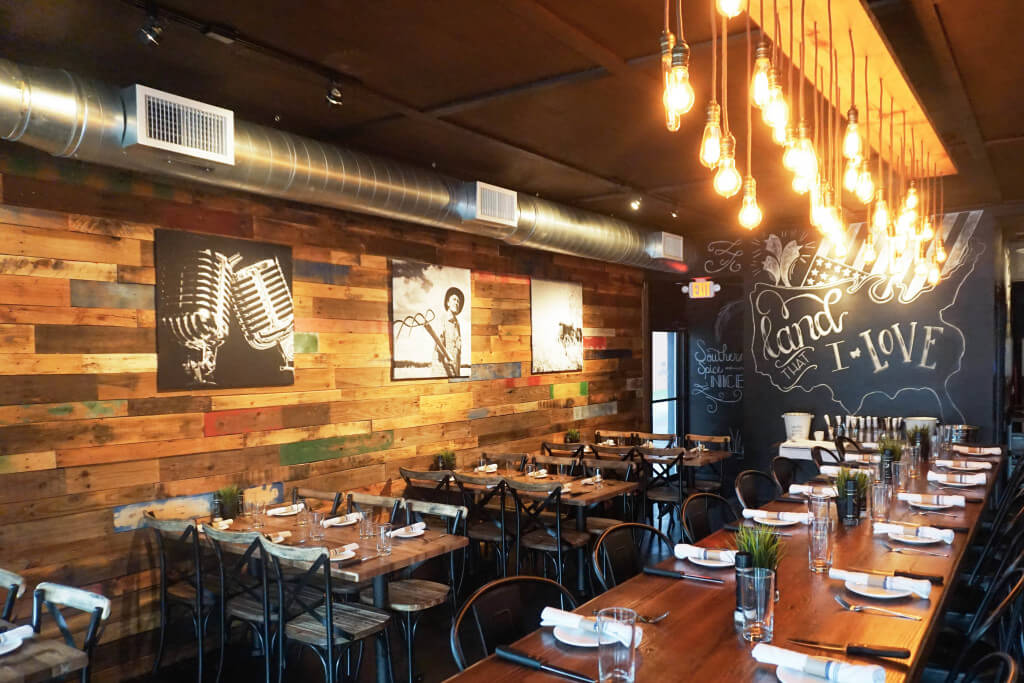 Kilted Mermaid
The Kilted Mermaid marries together two of the areas popular cultural backgrounds, the love of the sea and the love of Ireland. Inside, mermaids hang from the ceiling, greenery wraps around exposed beams, four-leaf clovers are hidden in plain sight, and large, decorative chandeliers glimmer over tables while twinkling lights provide extra ambiance. It's not uncommon to see one of the owners around town and at community events – you'll know him instantly because he's over six feet tall and always wearing a kilt.
The Kilted Mermaid is known just as much for their food as they are for their eclectic decor and personable owners. Cheese and dessert fondue are always popular choices as well as their fruit and cheese boards. Entrees such as Thai Red Curry Salmon, Truffle Mac and Cheese and Shepherd's Pie are also favorites. On draft are 20 beers, including local craft breweries.
Throughout the week, Kilted Mermaid is host to open mic nights, trivia and live music.
Website: Kilted Mermaid




The Crab Stop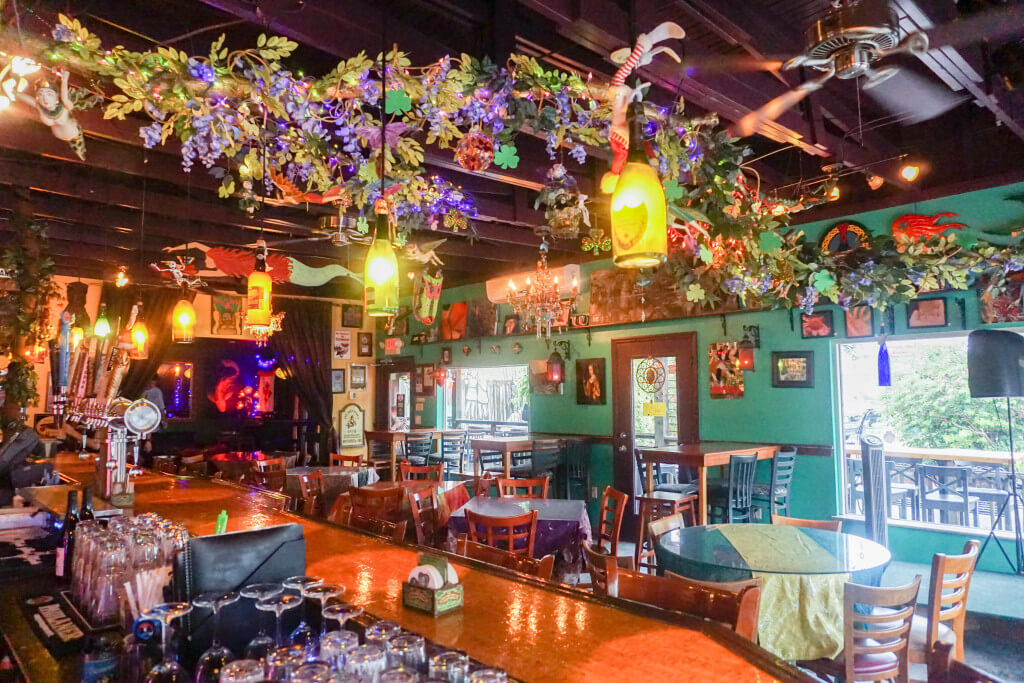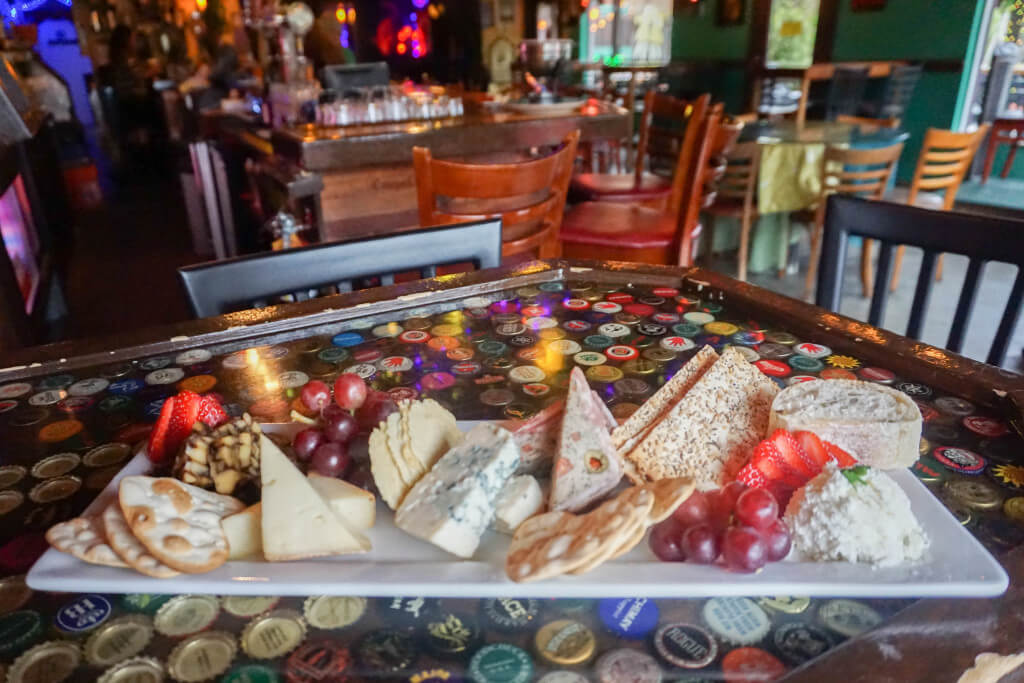 The Crab Stop in downtown Vero Beach might be one of the area's best kept (or at least little known) secrets. The small restaurant is open and friendly, you might be at your own table or will share one. The servings are also meant to be shared. Huge bowls full of snow and king crab legs, Maryland crabs, shrimp, potatoes, and corn on the cob are steamed and smothered in butter and garlic are enough to feed at least two, if not four people.
Part of the fun of The Crab Stop is the eating experience. With your meal you'll get plenty of paper towels, wet naps and a bib. You're going to need all of them. Both hands are also required.
Besides amazing seafood, you'll also find homemade pie that you can buy whole or by the slice!
Website: The Crab Stop

La Tabla
Fresh and full of flavor, La Tabla is the perfect spot for breakfast, organic coffee, smoothies, and lunch. Guests walk up to the counter to order either from the large menu or one of the many daily specials written on the large chalkboard and can then sit at the long wooden bar, a community table or a private table.
Get the day started with Power Toast, toast topped with a poached egg, avocado, and spinach or with the Almond Acai Bowl, packed with organic yogurt, organic acai, almonds, berries, banana, almond butter, chia, pumpkin seeds, and local honey. For lunch, La Tabla's Power Grain Salad Bowls, paninis and homemade chocolate sea-salt brownies are perfect for a mid-day pick me up.
La Tabla's laid back feel and wholesome food will leave you feeling relaxed and recharged.
Website: La Tabla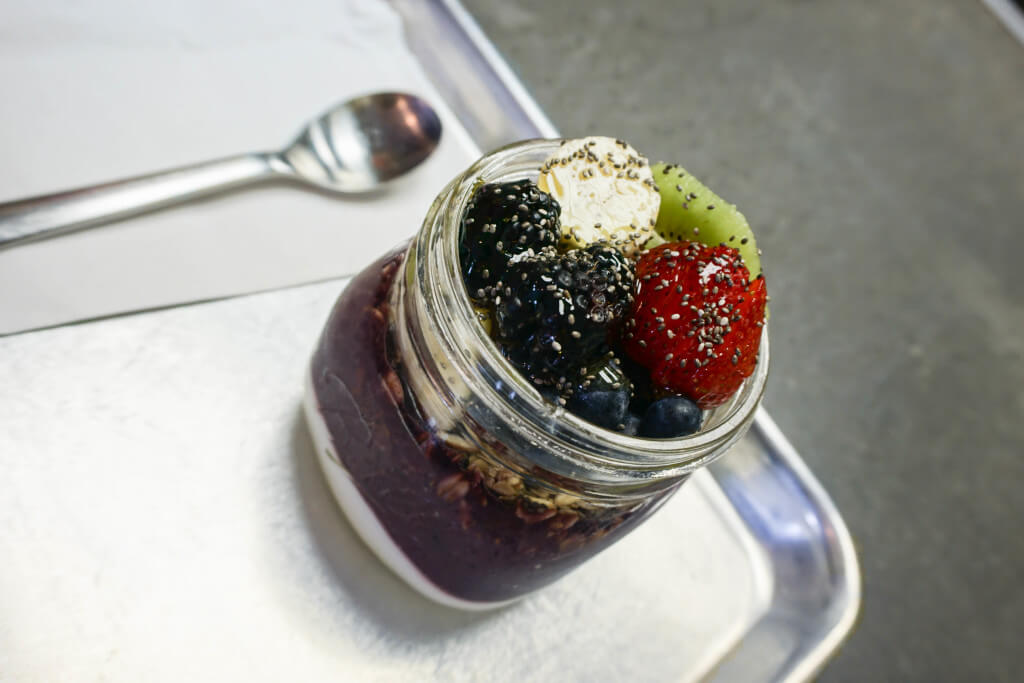 Crab – E's Eatery
Crab – E's Eatery is attached to Crab – E Bill's Indian River Seafood Market in Sebastian. Located right on the Indian River Lagoon, Crab – E's Eatery specializes in the freshest Florida seafood. Soups, sandwiches and saltwater favorites are always on the menu, with the fish of the day changing according to what has been caught recently.
Crab – E's Eatery is committed to serving only day boat fish that is not caught on long lines or netted, meaning sustainable seafood and fishing practices that won't endanger the local ecosystem. The restaurant's namesake and real Crab E. Bill has been has been a fish monger and butcher for over 25 years. Local favorites include Snapper, Grouper, Hogfish, Mahi, Pompano, and more.
When you walk in the front door, you'll be in the seafood market. Walk around the corner though and you'll see the walk-up ordering window. After placing your order you can sit at the bar or at a table inside. The best seats though are outside on the deck, facing the Indian River Lagoon – giving you a front row seat to pelicans, boats, and plenty of sunshine.
Website: Crab – E's Eatery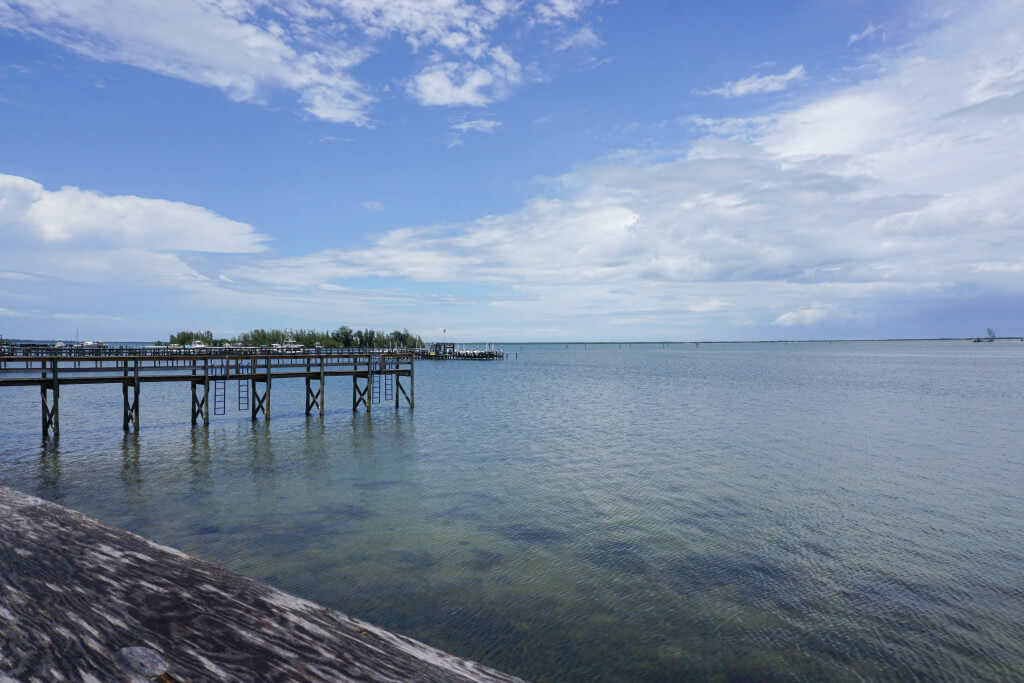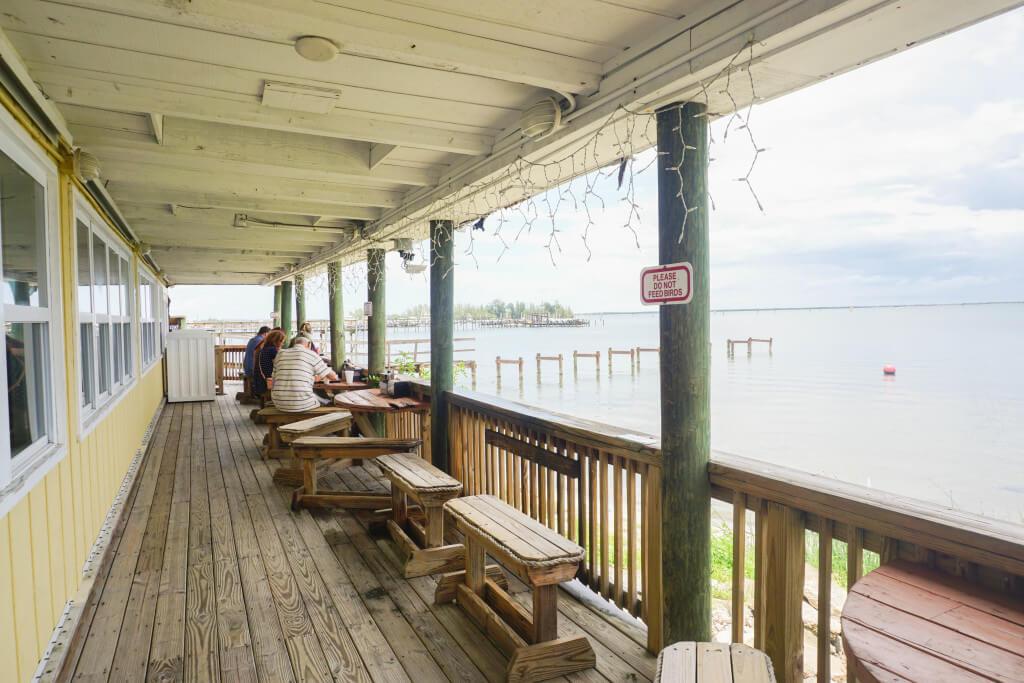 Leave a Reply
Your email address will not be published. Required fields are marked *
You may use these HTML tags and attributes:
Name *
Email *
Website
Save my name, email, and website in this browser for the next time I comment.