Indian River County offers plenty of room to roam
As America continues grappling with the coronavirus pandemic, the very idea of traveling can seem crazy, especially when you see video footage of crammed airplanes and packed beaches.
But what if there were a destination that had everything you wanted for a family getaway, but without the crowds? What if there was a place where you could frolic on long, uncrowded beaches, dive in unspoiled waters, or explore limitless expanses of vibrant coastal habitat teeming with sea turtles, shorebirds, manatees and more? In short, what if you could have a traditional Florida vacation with your family without worrying so much about social distancing and safety?
That's not a fantasy—that's Indian River County, home to Vero Beach, and the point on the Florida peninsula where the tropics truly begin. There are no high rises casting shadows on the shoreline. There are no crowds on the 26 miles of beaches. And there's plenty of room to roam throughout the parks, waterways, and wildlife refuges that dot this hidden gem of the Sunshine State (located conveniently off Interstate 95).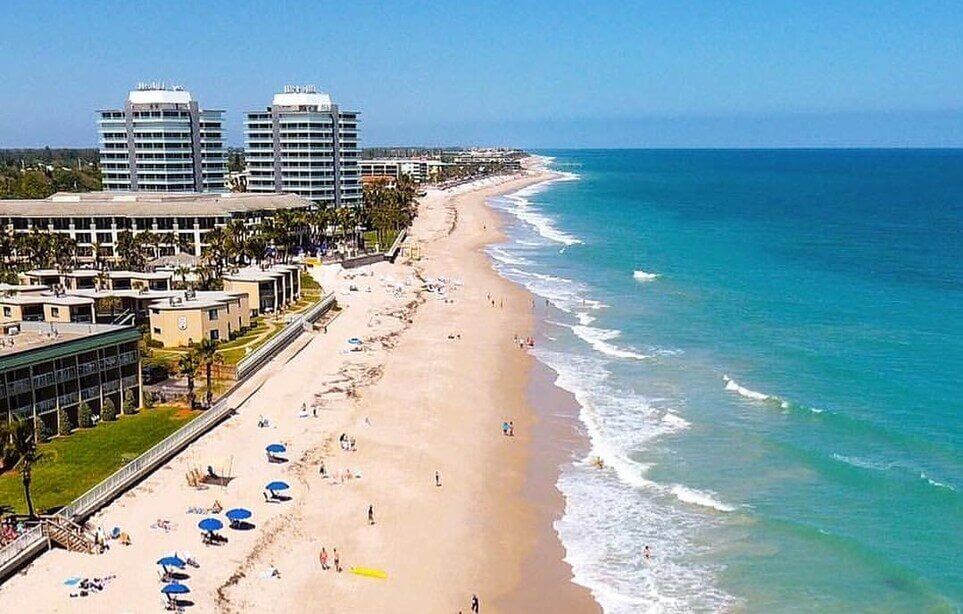 Beach getaways in Indian River County begin with a trip to Ambersands Beach, which is accessed through Archie Carr National Wildlife Refuge. More than 20 miles long, there's plenty of space to surf, play in the sand or just sit in a chair and enjoy the solitude. It's also a significant nesting spot for sea turtles, which can be spotted laying eggs from March through October. The turtles are endangered though, so look—but don't touch!
More solitary beachcombing can be found at Tracking Station Park, which is within walking distance of the Vero Beach Pier, and earns rave reviews on social media. Another secluded beach can be found at Treasure Shores Park, which is surrounded by lush tropical foliage and also offers walking trails. And Round Island Park offers access to both the Atlantic Ocean and Indian River Lagoon, making it an ideal place for spotting dolphins, manatees, egrets, and pelicans.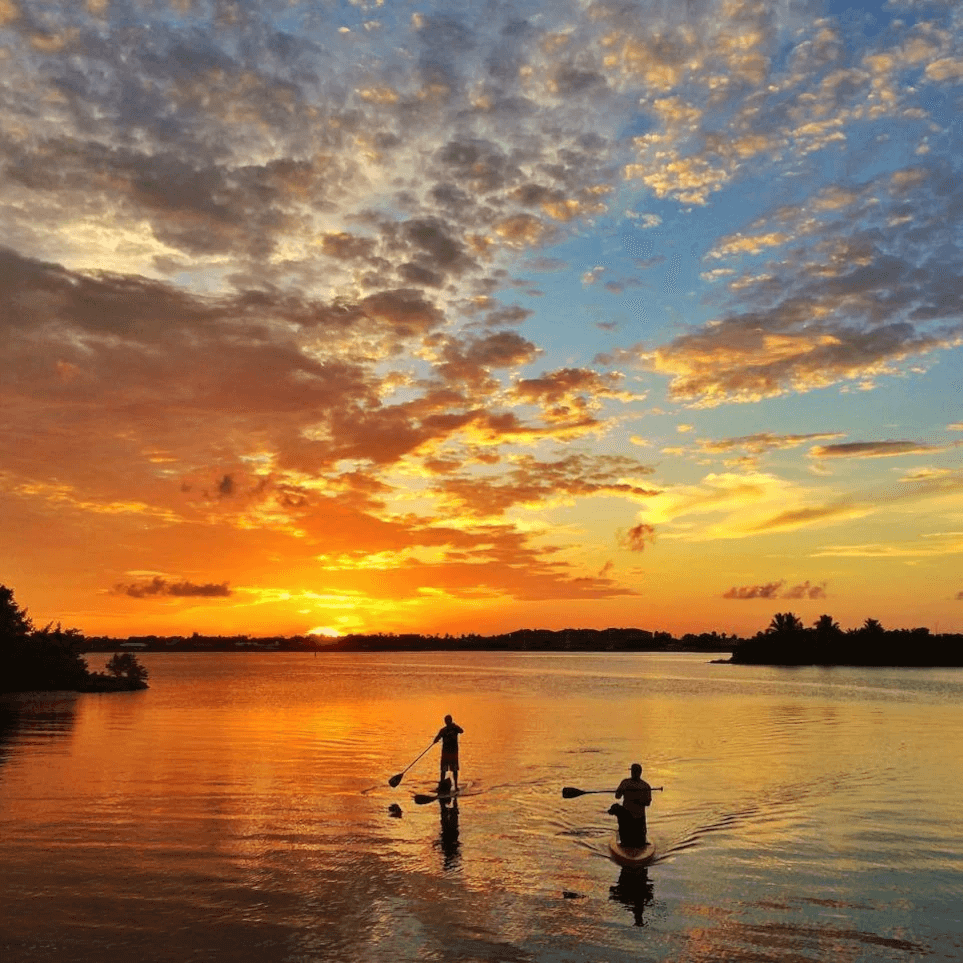 Indian River County is a nature lover's paradise, with more than 100,000 acres of conserved land abundant in local fauna. The crown jewel is Archie Carr National Wildlife Refuge, which offers long stretches of quiet and undisturbed beach, as well as countless animal species, including the roughly 7,000 nesting turtles that call the refuge home. There's also Pelican Island National Wildlife Refuge, which is accessible by canoe or kayak, and is home to 30 bird species in addition to turtles and manatees.
Part of the Blue Cypress Conservation Area in Fellsmere, Blue Cypress Lake is a wonderland of marshes and cypress forests that teem with ospreys and bald eagles. St. Sebastian River Preserve State Park offers a slice of primitive, backwoods Florida that woodpeckers, sparrows and even tortoises call home.
And we haven't even mentioned the Atlantic Ocean! In addition to recreational options, you'll also find an array of reefs and shipwrecks that make the area a unique marine habitat. Divers and snorkelers can spot some of the more than 200 species of fish on Vero Beach Reef, which parallels almost all of the county's coastline.
Located at the base of the Wabasso Bridge, the Environmental Learning Center offers a host of family-oriented outdoor adventures that teach kids about the natural world while allowing them plenty of space to play. Within the safety of your own family group, kids and adults alike can explore campfire cooking, seine net fishing, canoeing, pond net dipping and other outdoor pursuits.
While Sebastian Inlet State Park is famous for its surf break and for producing pro surfers like Kelly Slater, it also features a perfect area for small children—a lagoon of calm water walled off by rocks, where kids can play without worries of rip currents. Peterson Groves and Nursery offers the famed Indian River citrus and farm animals that will enthrall the kids. More animals await at LaPorte Farms in Sebastian, where zebras and zebu (a type of Asian cattle) mix with barnyard critters on a five-acre retreat.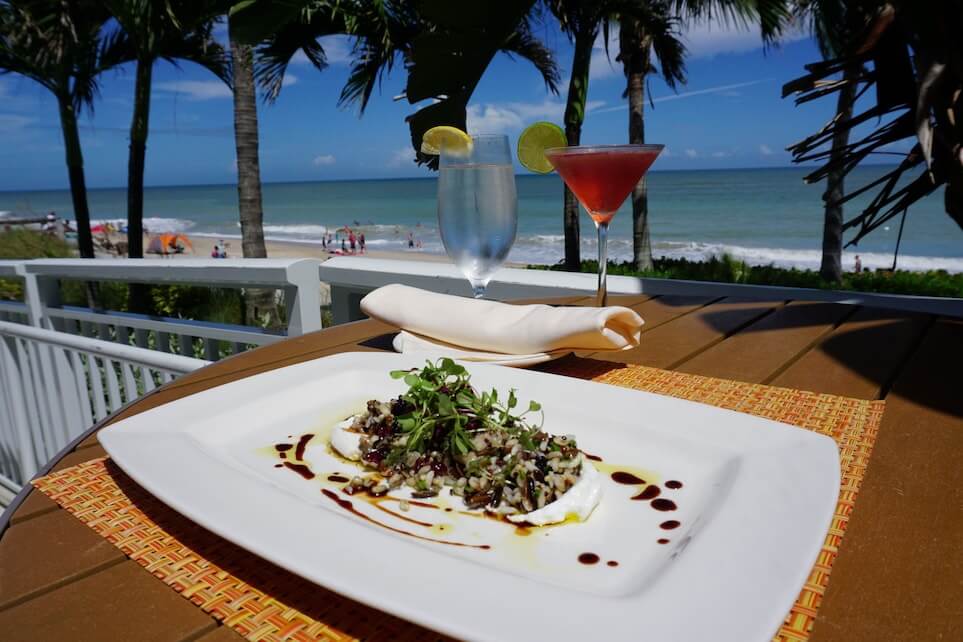 Dining options
Health care experts recommend outdoor seating at restaurants, and Indian River County offers plenty of options thanks to its year-round sunshine and sea breezes. Along the Indian River Lagoon in Vero Beach, Riverside Café offers an expanded outdoor seating area where patrons can enjoy shrimp, fish, burgers and more. The Tides offers outdoor seating to go with dinner options like pan-seared scallops and veal scaloppini.
Complete with umbrella-topped sidewalk tables, Cravings offers breakfast, coffee, baked goods and more. Beside the pool at the historic Driftwood Hotel, Waldo's has long served up fish and chips, tacos and other pub staples. American Icon Brewery offers outdoor seating along with its pizza, burgers and wide selection of beers on tap, while Cobalt features an extensive alfresco dining patio to complement its mix of local, seasonal and vegetarian fare.
In Sebastian, Mulligan's Beach House features a large patio overlooking the lagoon, and a menu stocked with American and Caribbean favorites. The Hen House Eatery in Sebastian is a local breakfast favorite that's increased its outdoor seating capacity, while Squid Lips in Sebastian offers classic seafood selections at the end of a pier.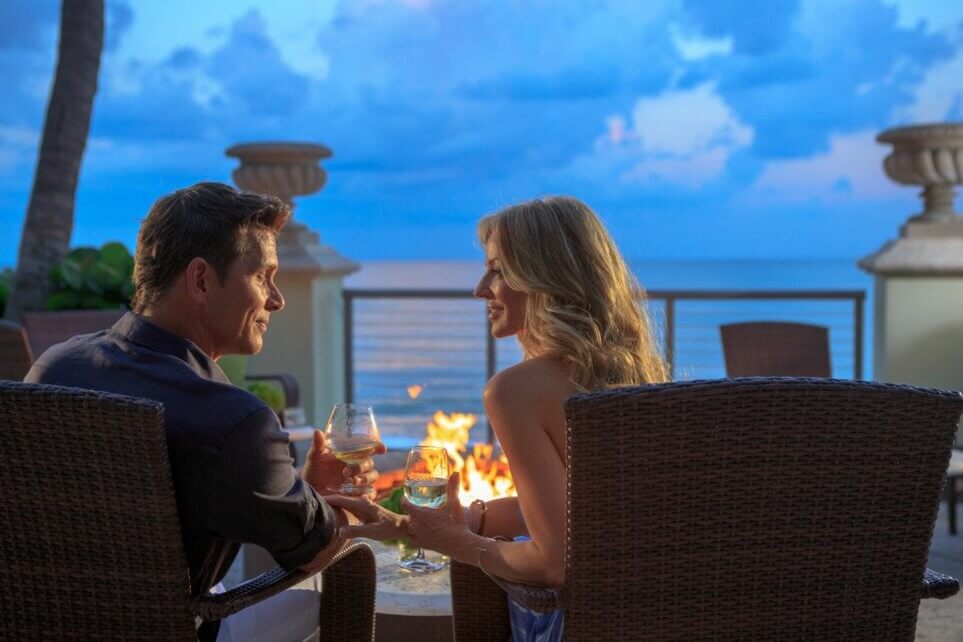 The resorts in Indian River County aren't your typical Florida behemoths—they're barely taller than the palm trees swaying outside—making it easier for families to maintain social distance.
What it lacks it height, the Costa d'Este Beach Resort and Spa makes up for with luxury, featuring a skilled staff standing ready to inspire and pamper. Disney's Vero Beach Resort, meanwhile, is the only Disney resort in Florida not associated with a theme park. Since its reopening (with enhanced health and safety measures), the resort offers guests the Disney touch without the Disney crowds.
The historic Driftwood Resort transports guests back to the early 1900s (but with air conditioning, of course!), while the Kimpton Vero Beach Hotel and Spa is so relaxing you'll wonder if you even need to leave the grounds.
Families looking for even more seclusion should consider private cottages, like the Orchid Island Cottages in Vero Beach or Island View Cottages and Pelican Island Cottages in Sebastian.
Wherever you stay, you'll find not only peace and quiet, but also peace of mind during uncertain times.
Leave a Reply
Your email address will not be published. Required fields are marked *
You may use these HTML tags and attributes:
Name *
Email *
Website
Save my name, email, and website in this browser for the next time I comment.