IRC Artist Spotlight – Margaret Goembel
The Artist Spotlight showcases local artists and how they see Indian River County in their own eyes. Whether it is a recreation of a scene or an abstract piece that was inspired by a location or business we want to include them all. This month's artist is Margaret Goembel! To learn more about this amazing artist check out the following Q&A and some photos of her work!
Special thanks to the Cultural Council of Indian River County for helping us select these amazing artists!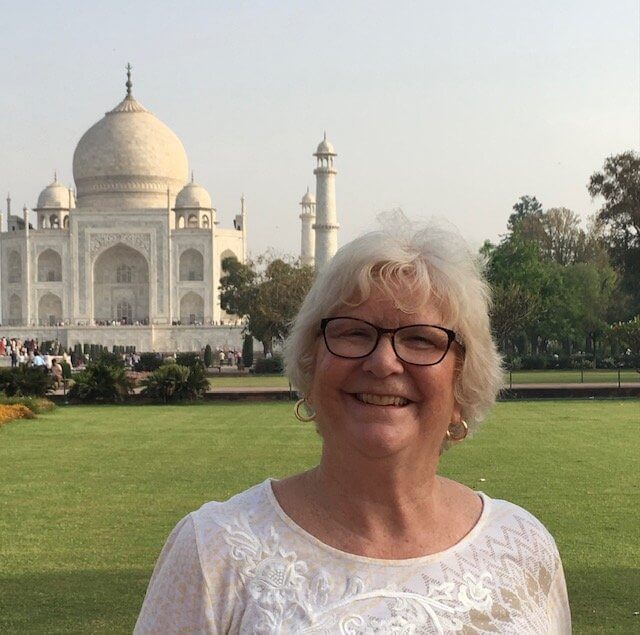 1. How long have you lived or have been visiting Indian River County?
Nineteen years
2. What do you love the most about experiencing our county?
The variety from coastal and environmental beauty to the wide array of quality cultural activities to include the art museum, theaters, and lectures. Vero exudes a welcoming small-town charm, the people are warm and friendly, and there are many excellent restaurants.
3. Which part of Indian River County inspires you to create your pieces?
Without a doubt, the beaches were the inspiration for my Coastal Memories series of assemblages. Using the natural materials I've self-collected along beaches not only in Indian River County but other coastal areas throughout the United States, England, France, Indonesia, Australia, and New Zealand all seemed to have a nexus which was the pivotal point in my artwork.
4. How long have you been working in this medium?
Approximately 10 years, although I'm a life-long collector of many things.
5. Are you self-taught or did you go to school for art?
Basically, I'm self-taught. I originally had the basic ideas for my assemblages after seeing the works of the Australian artist Rosalie Gascoigne at the Western Australian Museum in Perth. Here in Vero Beach, artist and instructor Vickie Marsango (who then was at the Vero Beach Museum of Art) inspired me to let go and just see "what happens" which opened up a whole new creative world for me. I've never learned to draw and was self-conscious about that but soon realized that "cutting and gluing" was my niche. My Drexel and other hand tools plus a wide variety of specialty glues became essential elements for creating my artwork, and I had a wonderful time experimenting with different materials and textures.
6. What motivated you to dedicate your time to your art?
When I first moved to Vero Beach, I continued working for my former employer in the greater Washington area as a Business Development Manager focusing on high-profile security contracts requiring Top Secret clearances. I'd be away for three or four weeks at a time, working long hours in a high-pressure situation and staying in a residential hotel. When I returned to our new home in Vero, I'd walk the beaches between Disney and John's Island and collect whatever appealed to me. New acquaintances would ask me what I planned to do with my stash, and I'd reply that I didn't know but I'd figure something out one day—otherwise I'd donate it to teachers. It wasn't until my husband and I went on an extended trip to Australia and New Zealand that I figured out that assemblages would become my art form. When I was awarded my first ribbon for one of my very first creations, I knew I had found my niche in "retirement."
7. What is your favorite area in Indian River County that is off the beaten path?
Excellent question! Obviously our stunning beaches but I would say the northern part of IRC from the Indian River Shores boundaries to the Sebastian Inlet. The Jungle Trail and Pelican Island are also beautiful locations.
8. Is this a hobby or your business?
I used "Coastal Memories" as my business name and was a partner with fellow artists Elise Geary and Andrea Lazar at Ocean Drive Gallery. Due to the physicality involved with my assemblages, I reluctantly "retired" and left the Gallery at the end of 2020. I used the pandemic as a time to recharge my creative energy, and plan to be an active participant in the art scene—-just with a new body of work.
9. What can our followers and readers expect from you in the future in terms of creative expression?
I plan to focus on the art of expressive collages, both large and small, and took great joy in some online classes on mixed media during the pandemic. My next big project has the overarching theme of "Vientiane to Vero Beach" which will incorporate handmade materials, deconstructed and recycled papers, and other ephemeral items reflecting the incredible journey my life has taken in the 47 years my husband and I have been married. The project will be presented on a set of eight 20" x 20" canvases (or at least that's the plan so far!).
A brief bio…
I grew up on a dairy farm in Marlboro, NJ. It was always a treat to go to the shore at Manasquan. I distinctly remember going there for family picnics, swimming in the ocean as a cure for bad cases of poison ivy, or viewing the surf as severe storms or hurricanes approach. Therefore, my love of all things coastal began at a very early age. My formal artistic journey began in England when my husband, a USAF fighter pilot (now retired) was transferred from England to Clovis, NM in the early 1980s. In order to overcome what I call "reverse culture shock," I quickly enrolled in a class on Renaissance art at the local community college so that I could truly appreciate all the wonderful things I had seen while living in rural Suffolk and venturing to London, France, Germany, and Italy on vacations. Many hours and three years later, I graduated with a B.B.A. (Summa cum laude) in Marketing and Business Administration from Eastern New Mexico University. I have worked in various administrative and managerial positions in Australia, Laos, Germany, and Turkey and traveled extensively on staff assistance visits in more than a dozen countries
throughout Europe, the Middle East, and parts of Africa.
We hope you enjoyed learning about Margaret Goembel and her sustainable artwork! I know we love to see creativity and the "use and re-use" being used seamlessly, and we hope you do too!