IRC Photographer Spotlight Series – Sarah Seavey
Indian River County launches "gratitude campaign" in efforts to showcase the community through the eyes of some of the most creative and local photographers.
Indian River County – Photographer Spotlight Series!
As The Summer comes to a close (but never really here in Indian River County) and we review our list of upcoming photographers to feature; we can't help but enjoy seeing how their images and stories are organically curated to fit each month's theme in which they are featured. This month's Photographer Spotlight is Sarah Seavey (IG: @cingred77) an import to our county since 2017, she personally loves that she can have both the beach and country life just a short drive away. Sarah's love for horses, nature, landscapes and her overall admiration for LIFE ; is truly captivating as you "take in" her work.
She's self taught and most of her pictures have been taken on her phone. Although she does have a professional camera, she's able to capture the most breathtaking moments you will ever set your eyes on! Be sure to visit her Instagram page to see more of her portfolio. You will not be disappointed!
Continue reading to learn more about this talented photographer!
1. How long have you lived or have been visiting Indian River County?
I moved to Indian river county in October of 2017.
2. What do you love the most about experiencing our county?
My favorite place to shoot is probably at the barn "Painted Sky Stables". Its' so open you can see miles of sky. At sunset you can see so many gradients of color.
5. How long have you been a photographer?
6. Are you self taught or did you go to school to become a photographer?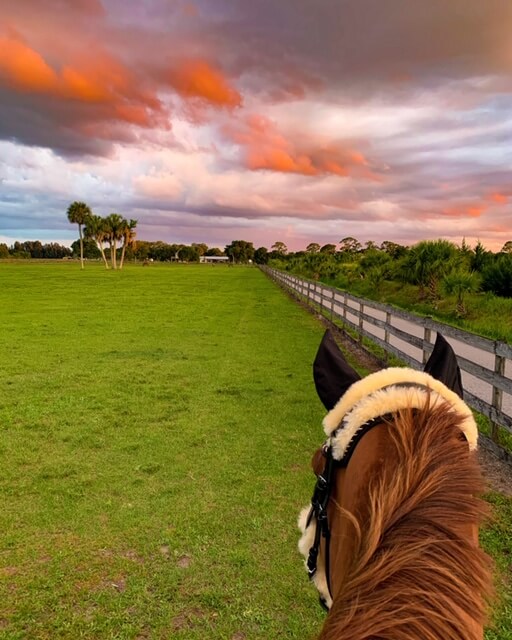 7. What motivated you to get behind the lens?
8. What is your favorite area to photograph that is off the beaten path?
9. Is this a hobby/passion or your business?
10. What can our followers and readers expect from you in the future in terms of creative expression?
Sarah Seavey | Cingred77Sarah Seavey | Cingred77Sarah Seavey | Cingred77Sarah Seavey | Cingred77Sarah Seavey | Cingred77Sarah Seavey | Cingred77Indian River County
One thought on "IRC Photographer Spotlight Series – Sarah Seavey"
Leave a Reply
Your email address will not be published. Required fields are marked *
You may use these HTML tags and attributes:
Name *
Email *
Website
Save my name, email, and website in this browser for the next time I comment.