Q&A with Indian River Hauntings Lawrence Lawson
Indian River Hauntings offers the opportunity for guests to participate in a paranormal adventure and they combine historical facts with haunted stories. They also take a hands-on approach by using investigative methods where guests can use equipment to see for themselves what can and cannot be explained. Lawrence Lawson, MPA, BPM, LPI is the founder of the Florida Bureau of Paranormal Investigation and Indian River Hauntings LLC, and we got a chance to gain some insight into his experiences.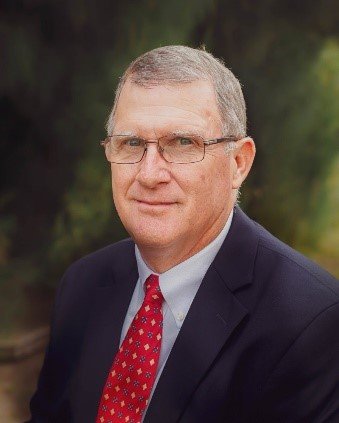 1. When was your first paranormal experience/sighting?
While I was just starting out my career in law enforcement in 1980. I was a young corrections officer I the Dade County Jail in Miami. Saw a full-bodied apparition walking in a cell block.
2. How long have you been a paranormal investigator?
Actively investigating since 2010
3. Where are the most haunted locations in Indian River County?
Driftwood Resort, Marsh Landing Restaurant in Fellsmere, Old School in Fellsmere, Waldo's Secret Garden are up there but there are at least 10 other very active spots in the county besides these.
4. Have you had an experience that you didn't feel safe investigating?
Not unsafe but definitely uneasy
5. Are there any haunted locations to stay during a visit to Indian River County?
Yes, The Driftwood Resort
6. Do you have a favorite piece of evidence from Indian River County?
The voice of a young boy we call "Billy" we recorded at the Old Fellsmere School and a photo of the "Lady in Purple" taken at the Marsh Landing Restaurant in Fellsmere
7. What kind of equipment do you use?
We use several different types of Electromagnetic Field Detectors, cameras, audio recorders, temperature detectors, tri-field meters, REM pods, dowsing rods, and other types of gear commonly used in paranormal research.
8. Do you host any tours or excursions?
We do Historical Ghost walking tours in Downtown Vero Beach, Beachside of Vero Beach and Sebastian. We host paranormal events and will be offering Paranormal trips and excursions to spots out of the area in the very near future.
9. What would be some advice for a new investigator?
To understand what it means to investigate and research the paranormal. Keep it real, it's not like it is on television.
10. Bio or summary of your business?
Lawrence F. Lawson is a highly regarded criminal justice professional with over 40 years of experience in law enforcement, investigation, security services, professional training, and post-secondary education. He is also a proven leader, speaker and educator in the field of paranormal investigation and research.
His first encounter with the paranormal occurred in 1980 as a young correctional officer assigned to the Dade Jail in Miami, Florida. It was here that "Larry" first encountered the paranormal when he witnessed a full-bodied apparition walking down a cell block and disappearing.
In the proceeding years he became a recognized authority on the investigation of Cult and Occult related crime investigation. Teaching and lecturing on the subject, he helped law enforcement professionals regionally and nationally understand the complexities of investigating crimes involving the occult.
In 2011, Larry founded the Florida Bureau of Paranormal Investigation. The FBPI is dedicated to uncovering evidence that will lead to an understanding of what paranormal phenomenon is and is not. "Finding evidence of paranormal activity, properly collecting, studying and preserving it is paramount to discovering what this phenomenon is. We must objectively follow the evidence and go wherever it takes us. We must accept the facts as we uncover them and factually report our findings." He explains.
In 2016, Larry created "Indian River Hauntings LLC" as the outreach for the Florida Bureau of Paranormal Investigation.  Indian River Hauntings provides events,tours and lectures to introduce its guests to the wonderful history of the area and to help explain, and sometimes experience, the world of paranormal phenomenon and research.
---
We hope you enjoyed learning about Lawrence Franklin Lawson, and if you would like to learn more just head over to his websites for Indian River Hauntings and the FBPI! Don't forget to subscribe to his YouTube Channel as well.