Undiscovered Foodie Treasures Part Two – Treasure Coast Foodie
Our Foodie Insider, Thomas Miller loves all types of food except broccoli (check out his interview on our YouTube and previous blog post) but in this month's article he went all out to create a three part series on "Undiscovered Foodie Treasures" in our county! Some of which we haven't even tried ourselves but will now after seeing these incredible dishes! Let us know in the comments if you've tried these locations and what is your favorite place that you think Tom should visit next!
Undiscovered Foodie Treasures in Indian River County
I know you have been anxiously waiting for the second edition of Undiscovered Foodie Treasures in Indian River County, and it's finally here! In this article I visit three more "foodie" treasures from our county! All of the restaurants featured in this series continue to impress me. The food just seems to keep getting better and more creative with each visit. While this is not a complete list of all my "foodie" favorites, it's just a small showcase of a few of the great restaurants we have to choose from in Indian River County! In case you missed the first edition, there is a link at the bottom of this article to direct you there so you can check it out!
Now let's dive right in and see all the amazing dishes I tasted over the past few weeks while creating this article!
Michael's on 7th – Vero Beach
The Treasure Coast Foodie Blogger The Treasure Coast Foodie Blogger The Treasure Coast Foodie Blogger
(left to right: Airline Chicken Breast – Charred Broccoli Steak, Romesco Sauce, Meatloaf Mignon – Served over Butter Whipped Potatoes, Scallops – End of Season Corn & Wild Mushroom Sauté, Beurre Blanc)
While this restaurant is one of the newest on the culinary scene in Vero, Chef Michael brings his many years of experience with him to it. He started his culinary career 35 years ago in Atlanta, GA. In 2000, he moved to Vero Beach when an Executive Chef position opened up at The Moorings Club. After 12 years there, he decided to open his own placed called Michael's Table in Oct 2012. It was located inside Orchid Island Brewery at the end of Ocean Drive. After many successful years there, he know it was time to expand and decided to open Michael's on 7th just a few years ago. He responsibly sources as many ingredients as possible from local farms and handles them with respect. As you can see from the pictures above, his food is not only delicious, but artistically plated and a feast for the eyes! They serve breakfast, lunch, and dinner on select nights of the week. They now also have a full liquor bar too!
Michael's on 7th
Address: 2217 7th Ave, Vero Beach, FL 32960
Phone: (772) 213-8554
https://www.michaelson7th.com/
Mo-Bay Grill – Sebastian, FL
Front Entrance – Photo Credit to Mo-Bay Grill
Dining Room
The Treasure Coast Foodie Blogger | MoBay GrillThe Treasure Coast Foodie Blogger | MoBay GrillThe Treasure Coast Foodie Blogger | MoBay Grill
(left to right: Parmesan Crusted Haddock– Served over Lemon Butter Angel Hair Pasta, Ahi Tuna Sesame – Sesame Crusted Ahi Tuna Served with Vegetables, Jerk Stuffed Chicken – Slowly Marinated in Jerk Sauce and Stuffed with Sautéed Mushrooms and Spinach)
I always have fond memories when dining at Mo-Bay Grill because it was the VERY FIRST restaurant I reviewed almost 5 years ago now. Owner and Executive Chef Wesley Campbell has created a very diverse menu with an influence on Caribbean and Jamaican flavors. He uses only the freshest spices to create the perfect balance of sweet and spicy in his dishes, which is a flavor combination I'm very fond of. His menu also features International cuisine so there is something on the menu for just about everyone. The atmosphere has a very laid back island vibe with murals on the walls of life in Jamaica and the Caribbean. You can find Chef Wesley in the dining room nightly greeting his customers, making sure they have a fantastic experience.
Mo-Bay Grill
Address: 1401 Indian River Dr, Sebastian, FL 32958
Phone: (772) 589-4223
https://mobaygrill.com/
Vinz Wining & Dining – Vero Beach, FL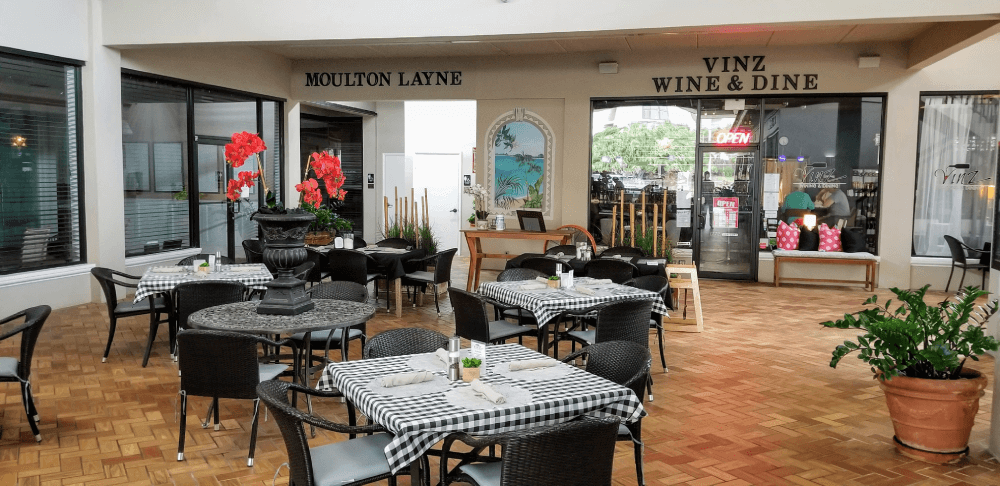 Outdoor Patio Dining
New Oyster & Caviar Bar with Outdoor Patio Dining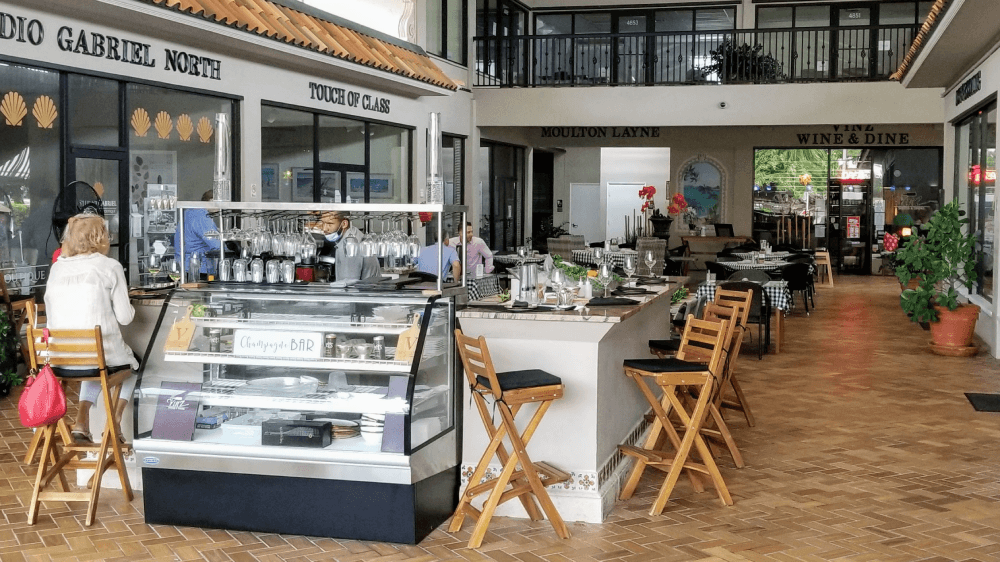 The Treasure Coast Foodie Blogger | VinzThe Treasure Coast Foodie Blogger | VinzThe Treasure Coast Foodie Blogger | Vinz
(left to right: Blue Point and Maryland Oysters, Tuna Tartare Tower– Ahi Tuna, Seaweed Salad, Avocado, Green Onion, Sesame Oil, Sesame Seeds & Crisps, Cheese & Charcuterie – Sliced Cured Meats & Cheeses, Marcona Almonds, Honey, Grain Mustard, Gherkin Pickles, Crackers & Crostini)
I first discovered Vinz a little over a year ago. If it weren't for a few of my foodie friends recommending it, I would not have known it was there. The restaurant is tucked away in the back of the Pelican Plaza and can't be seen as you are driving by on A1A. While the inside of the restaurant is quite cozy, they do have full access to the covered patio for al fresco dining. With the current environment with Covid-19, the patio has become quite popular, even in the warm summer months and fills up quickly on weeknights. If you are into oysters and caviar, then you must check out the new raw bar they just installed on the patio. With Live Music almost nightly, the largest selection of wine by the glass anywhere in Vero, and a wonderful menu, this place will quickly become your new favorite spot on the island!
Vinz Wining & Dining
Address: 4885 Florida A1A, Vero Beach, FL 32963
Phone: (772) 234-3341
https://www.vinzinvero.com/
This article is the second in a three part series where I visit and feature several more Undiscovered Foodie Treasures in Indian River County! For part three, I gave you the opportunity to suggest your favorite "foodie" restaurants. I narrowed down your suggestions to your Top 10 favorite places and allowed you vote for which restaurants I would visit next. The results are in, but you will have to wait and see who you selected in next month's article, so stay tuned!
Be sure to read part 1 incase you haven't already. Just in time for you to try these one of kind locations in our county!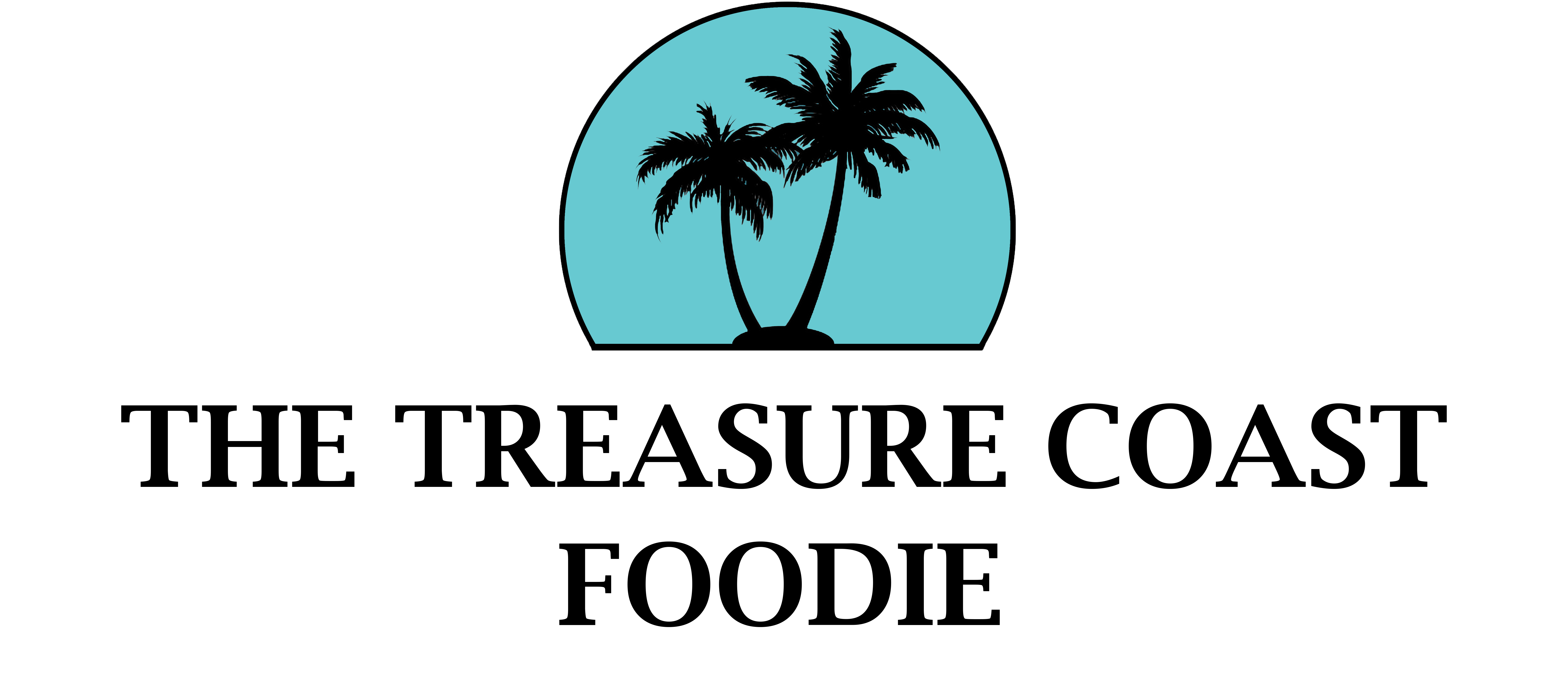 Thomas Miller, aka "The Treasure Coast Foodie" and "The Foodie Guy" is big on organic everything and very particular about his butter. He has reviewed over 150+ local restaurants in the last 5 years and is invited by Disney to review the EPCOT International Food & Wine Festival every year. His food photos are devoured by 10's of thousands monthly on The Treasure Coast Foodie website and as a Google Maps Local Guide, his photos have been viewed over 20 million+ times. His foodie tribe is over 14,000+ people right here in Vero Beach and his VIP Foodie Dining Experiences are some of the Top Culinary experiences in Indian River County and beyond.
Be sure to check out The Foodie Insider's Savor Club for local restaurant discounts, his Merch page for all your foodie gear needs, as well as advertising opportunities on his website, treasurecoastfoodie.com.
Leave a Reply
Your email address will not be published. Required fields are marked *
You may use these HTML tags and attributes:
Name *
Email *
Website
Save my name, email, and website in this browser for the next time I comment.