Visit A Citrus Grove
Discover why Indian River Citrus is World Famous
Indian River County is the citrus capital of North America and there is more than a century of history tied to the famous Indian River Citrus. Over 7.5 million bushels are shipped around the globe every year! Chances are, you purchase it weekly at your local grocery store and aren't aware it comes from our area. You can visit the Vero Beach Citrus Museum located in the Heritage Center in downtown to learn about its rich history, but to really experience what our county has to offer, get out and visit one or more of the few remaining family-owned farm stores and enjoy what is truly the best citrus in the world!
Vero Beach Citrus Museum, Photo: Tammy Lee Bradley
Schacht Groves
When you visit this third generation family farm, only five miles from downtown Vero Beach, you won't be disappointed. Start with a taste of the best orange juice in the world; my daughter says it's like drinking liquid sunshine! Schacht Groves first began its operations in the 1950s when Henry Schacht, Sr. and his family moved to Florida before air-conditioning and mosquito control were common in the sunshine state. Beginning in the 1970s, Henry, Jr. and his wife Janet ran the operation for three decades before handing the reigns to his son Louis 15 years ago. At the farm store you can watch the juicing process through a picture window while you sip Schacht's daily squeezed orange and grapefruit juices. No discerning citrus shopper should leave without a container of freshly made orange sorbet and a bag full of honey bells and ruby red grapefruits, my favorite, both in season for much of the winter. And on your way out try your hand at launching an orange from the life sized sling shot into the Schacht's picturesque pond.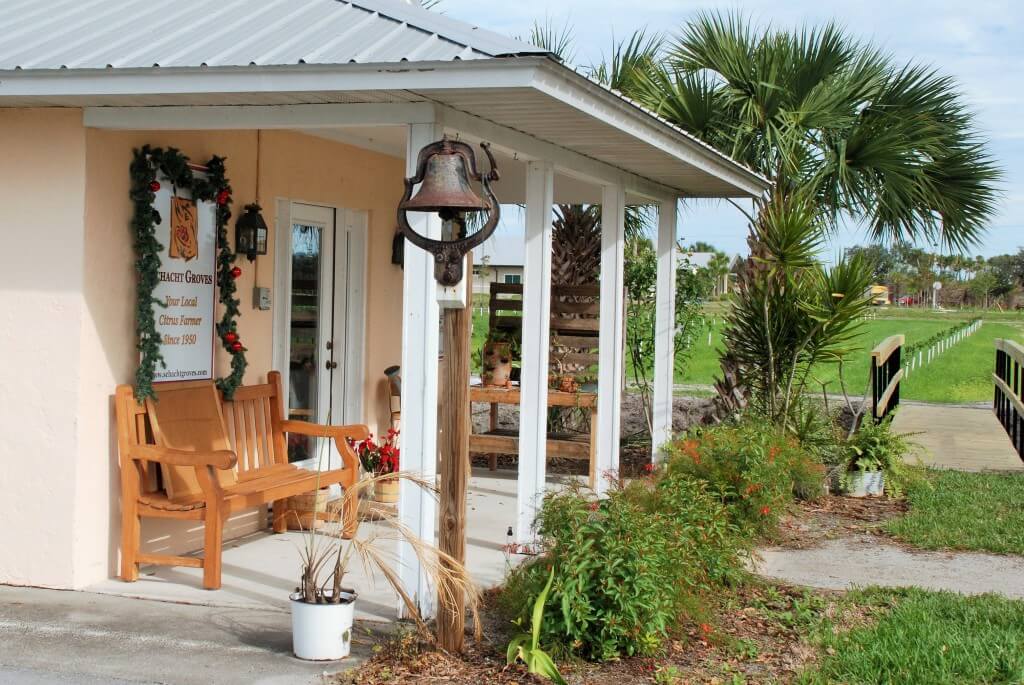 Schacht Groves
Countryside Citrus
Another third generation citrus family owns and operate this farm store situated in the middle of lovely fields just south of Sebastian. The Banack family continues Countryside's citrus traditions which have been in continuous operation for decades. Countryside Citrus offers equally wonderful fresh squeezed juice with a different taste. They round out a large variety of citrus fruit with locally grown produce and offer u-pick strawberries from December through March. This activity is quite popular with the locals so arrive early to assure there are strawberries still there to pick. Everyone should try one of the several flavors of the freshly made ice cream for sale in the store. For those visiting the area in early fall, Countryside has a fun corn maze in a fall festival atmosphere from mid-October until nearly Thanksgiving.
Countryside also has a Vero Beach Ocean Drive location serving up amazingly delicious orange slushies and soft serve!
Countryside Citrus, Photo: Julia Phillips
Peterson Groves
This historic citrus operation, only a mile from the Indian River Mall, contains an assemblage of eclectic farm buildings, including one of the oldest citrus packing houses in the county. The Peterson's first settled the property over 100 years ago. Vero Beach natives, Eric and Tiffany Barkwell took over the operation in 2013 where they continue to grow and sell a large variety of produce in addition to their own fresh squeezed juice and fruit, including the increasingly rare blood oranges. A visit to Peterson Groves is a step back in time. Children will enjoy visiting chickens and other farm animals and participating in a "Squirrel Treasure Hunt" amongst the trees and animals to receive a prize at the end. The farm store features a gift shop full of gourmet dressings, dips, sauces, local honey, farm fresh eggs and produce, souvenirs, sweet delicious Florida taffy, and more. It is a destination not to be missed! Of course, everyone can enjoy a sample of the seasonal fresh fruit and fresh squeezed orange juice.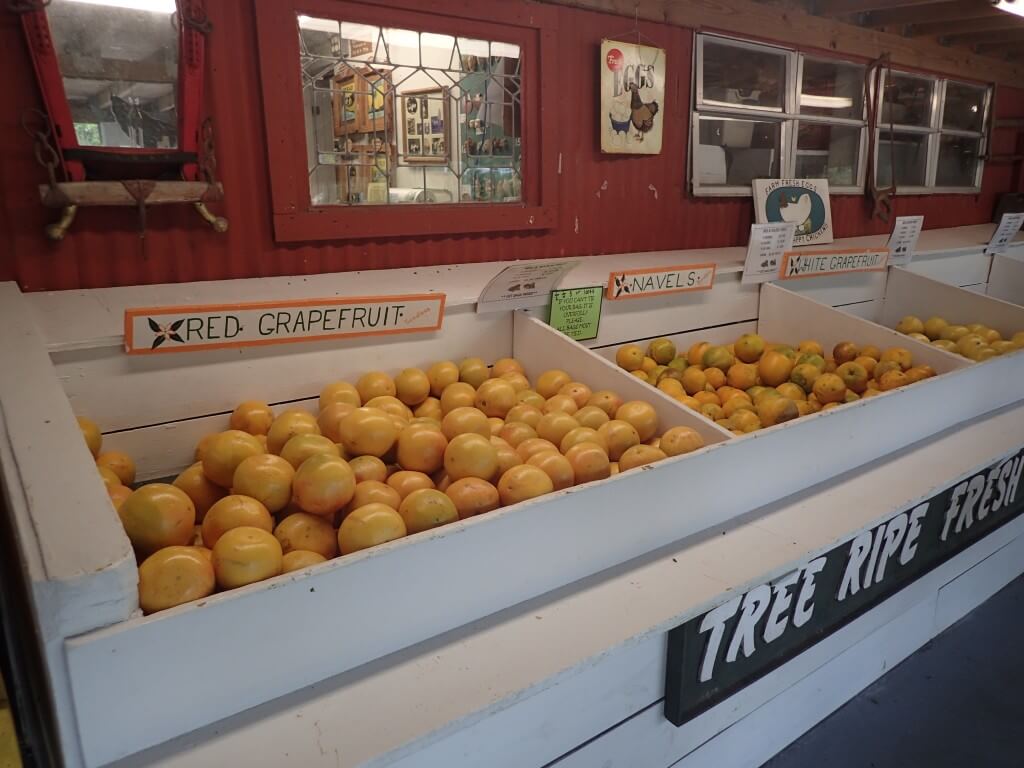 Peterson Groves
Ken Grudens, Executive Director of the Indian River Land Trust, a land conservation organization in Vero Beach, Florida, is also an avid hiker and sailor and greatly enjoys connecting people with nature. Visit www.irlt.org. Follow Ken on Instagram @naturespeaks4me