Water Activities for an Unforgettable Summer
It's not every day that you have opportunities to snorkel to shipwrecks in tropical waters and treasure hunt along Florida's Treasure Coast, but here it could be. Indian River County is one of three counties located along Florida's Treasure Coast; getting its name from a Spanish Treasure Fleet that wrecked along the coast from the winds of a hurricane in 1715. When it sunk, it left behind treasures such as gold, silver coins, emeralds, and other jewels scattered along the seafloor. We encourage you to come explore some of our magical adventures with family and friends.
Treasure Hunting
If you are looking for places to see the treasures that were left behind by the fleet of Spanish ships, try visiting Mel Fisher Museum and McLarty Treasure Museum. Both of which offer a display of treasures and unique experiences. Mel Fishers Museum allows you to dive into history through their educational video about Mel Fisher and his journey of treasure hunting. McLarty Treasure Museum displays weapons and tools that were used by the people that were on the ships and who may or may not have survived.
If you wish to go treasure hunting along the Treasure Coast, it is best to go at low tide and after a storm. Mainly because there is more beach exposed for you to explore. Once you acquire a metal detector, then you can start to comb the beach for treasures. Using a back-and-forth motion, sweep across the sand and listen for any beeping sound given by the detector. From there, sift through the sand to see what you have found.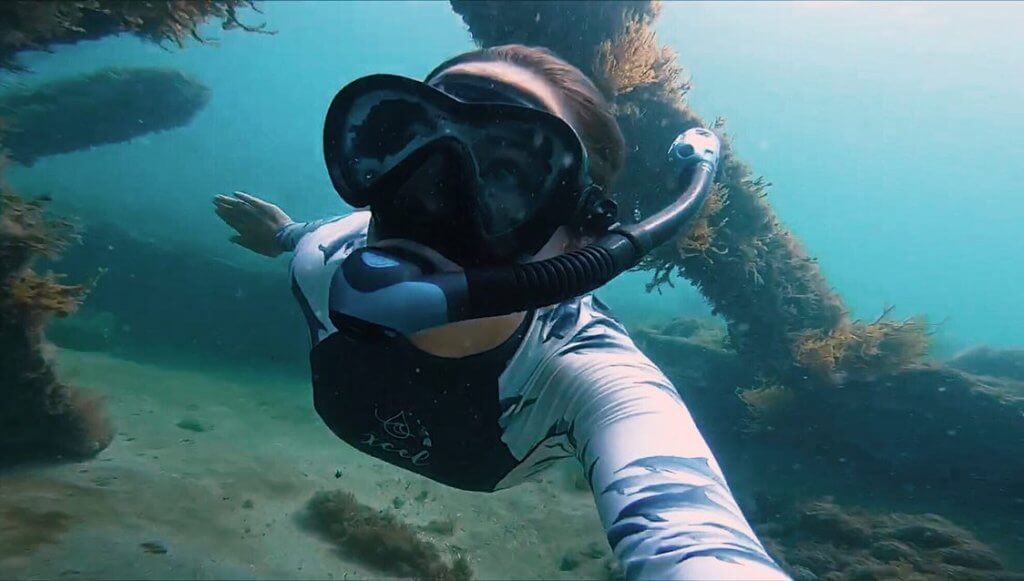 One of the most accessible shipwrecks and beautiful experiences you could have in Indian River County will be snorkeling out to the S.S. Breconshire. There is an abundance of marine life that now call this home. You can even see the structural integrity of the bow of the ship, and of the boilers that once gave the ship power, making this a one-of-a-kind experience.
Starting at the Sebastian inlet and running through Riomar Beach, then picking back up at Sandypoint through the Fort Pierce inlet is the Vero Beach Reef. It is a nursery for all kinds of marine life, including sea turtles, stingrays, lobsters, manatees, multiple species of fish, and different types of coral. Some areas of the reef can be seen during low tide making it a unique place to visit.
More Water Adventures
If you are looking to make the most out of your time in Indian River County, hang out with Paddles by the sea for a day to explore the water. You can rent kayaks, paddle boards, beach chairs, and even snorkeling gear to get a closer look at the S.S. Breconshire and coral reefs. If you aren't comfortable exploring the water by yourself, then go ahead and ask for a guide, they will be able to show you all of the amazing places to explore within the water of Indian River County.
Another way to get the full experience of our water activities is with Captain Hiram's. They offer half-a-day and full-day pontoon rentals, fishing charters that will take you to some of the best spots in the Sebastian inlet, rent paddle boards, and kayaks. They also offer "River King" and eco tours, allowing you to get on the water in all-weather comfort to explore the water with experts. When your done, hang out for awhile and enjoy some of Captain Hiram's food and drinks.