Boating in Indian River County is a year-round activity but things really heat up during the summer months. There's no better way to spend time on your vacation than cruising the waterways on a boat. So what are you waiting for? It's time to get out there.  And with boat rentals, eco-tours, and waterfront dining it's never been more accessible. Follow our suggestions below for the perfect boating vacation!
Life on the Indian River Lagoon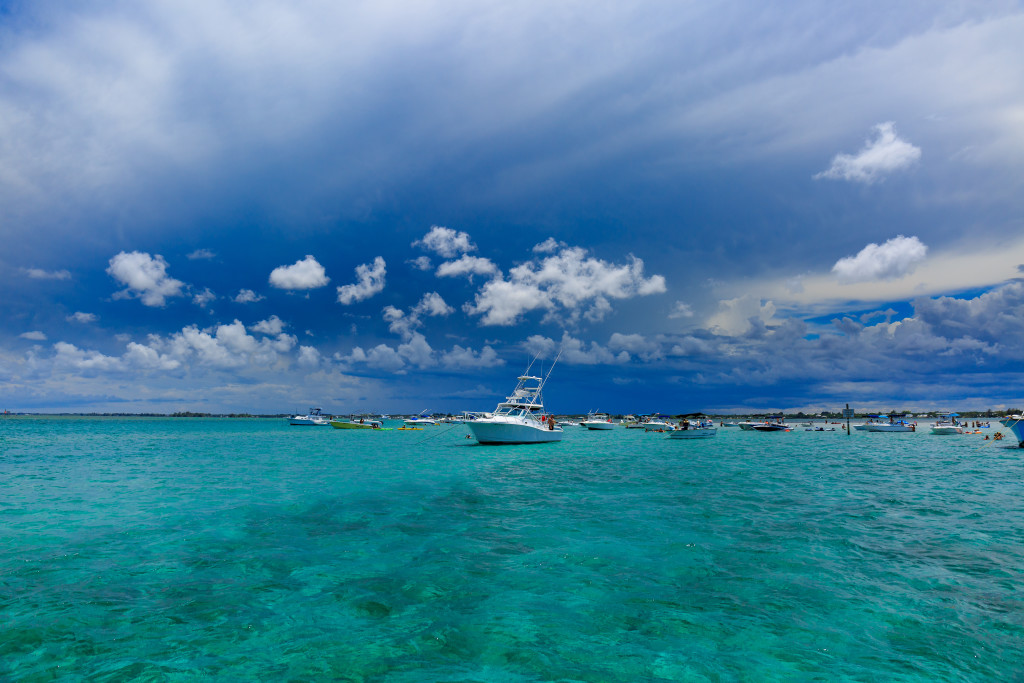 Sebastian Inlet Sandbar Sunday
Are you ready to hang with the locals? Sebastian Inlet's Sandbar Sunday is a can't miss. Boats from all over the Treasure Coast congregate to enjoy a fun-filled day on the turquoise waters with giant floats, boat cookouts, and swimming. The sandbar is conveniently located on the Lagoon side of the Sebastian Inlet. The inlet has access to both the Lagoon and the Atlantic Ocean.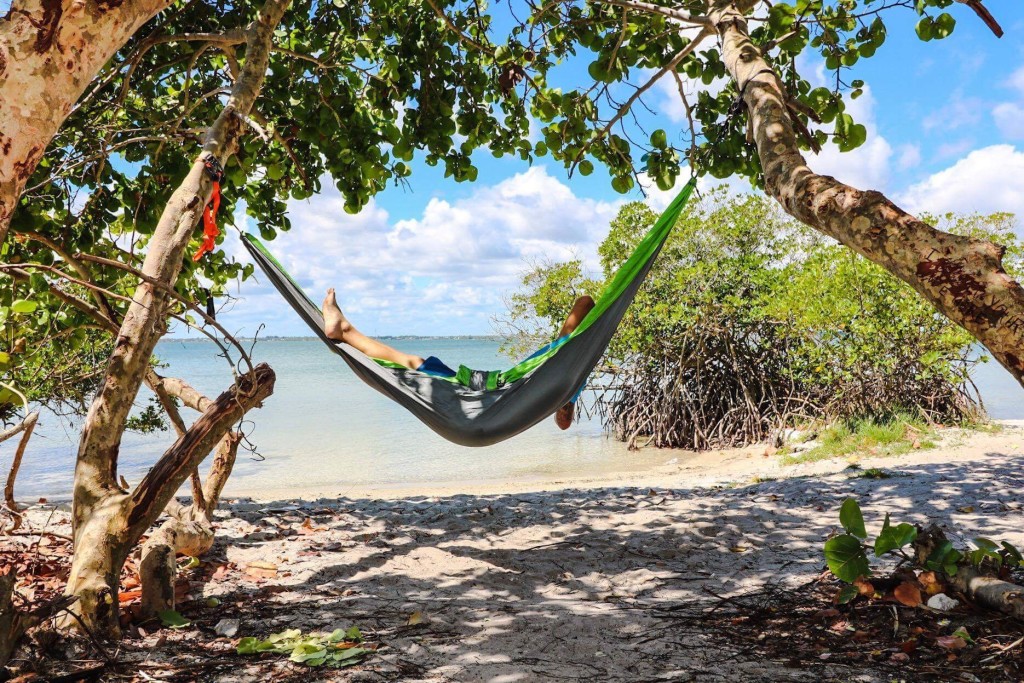 Spoil Islands
For more adventurous souls there is nothing like boating over to one of several recreation islands in the Indian River Lagoon. The state-designated recreation "spoil" islands have beautiful sandy beaches to work on your suntan or cool off in the water. There are plenty of shaded areas to beat the Florida heat, and there always seems to be a nice sea breeze coming from the east to keep cool. Bring a hammock for those afternoon siestas.
A number of the Spoil Islands have campsites with large picnic tables, grills, and fire rings. The recreation island camps are available on a first-come-first-serve basis and there is no charge to use them. Small boats can be pulled up on shore, but you'll want to moor larger boats just offshore. Please make sure you pick up your trash so everyone can continue to enjoy the islands! Click Here to view the Indian River County Spoil Island Map.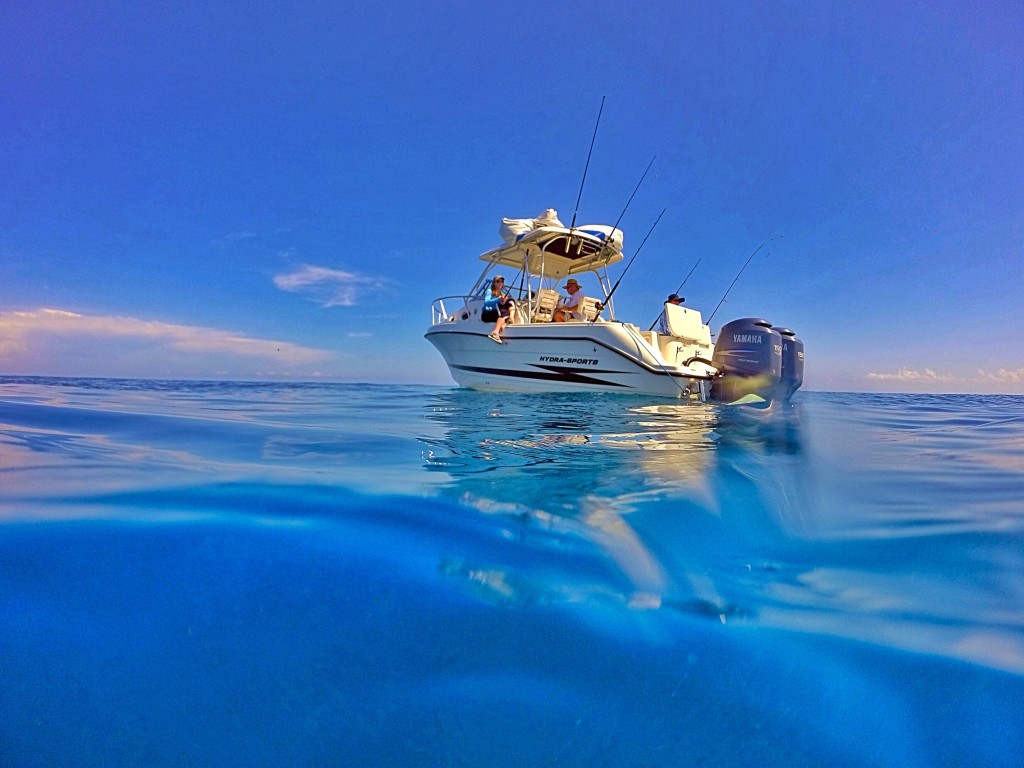 Boat Rentals
Whether you are cruising around on the Lagoon, fishing the flats, or just hanging around one of our many sandbars on a pontoon boat, Indian River County has the perfect boat for your next outing. If you are looking for a pontoon or a nice center console Sebastian Watercraft Rentals at Captain Hiram's and Florida Boat Rentals offer the perfect solution to all of your boating needs. if you are looking for smaller options Paddles by the Sea offers kayak and paddleboard rentals from both river and beach locations.
*Please Note: In most cases, drivers must be at least 21 years old and have a valid driver's license and major credit card. Driver's born on or after January 1, 1988, must present a Florida Boaters Safety Card or other state equivalents. If you do not have a Boater's Safety Card you can take it free online click here.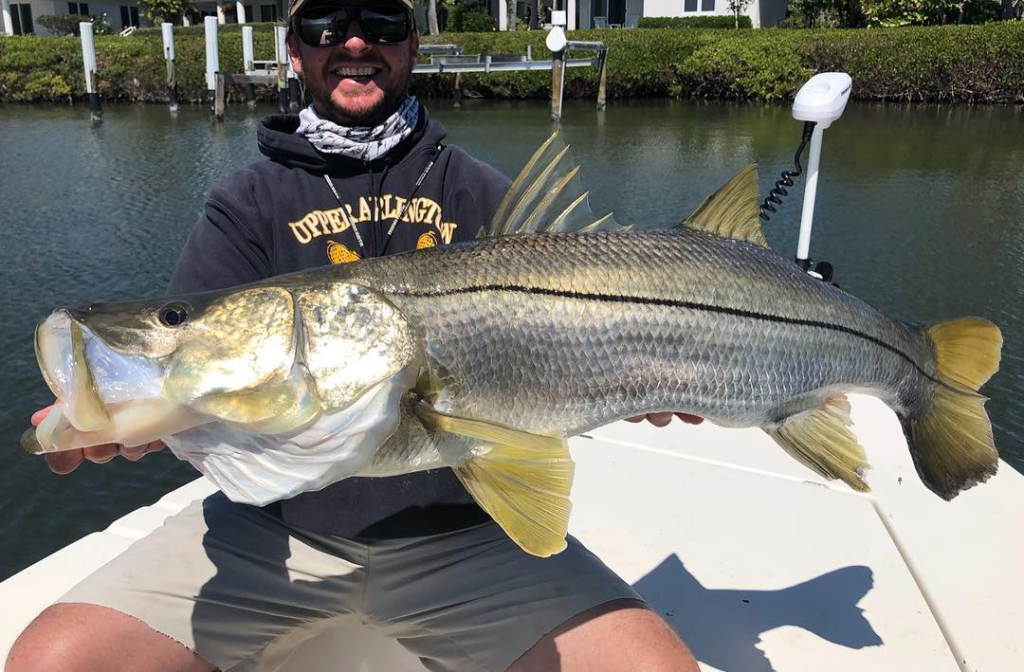 Fishing Charters
Indian River County is considered premier saltwater and freshwater fishing spot on Florida's East Coast. Fishermen flock from all over to catch snook, redfish, bluefish, flounder, snapper, grouper, sheepshead, permit, whiting, blues, Spanish mackerel, and various species of shark. The most popular fish to catch in the Atlantic Ocean off of the coast of Sebastian are dolphin, tuna, swordfish, grouper, snapper, wahoo, sailfish, cobia, barracuda, amberjack, and other challenging catches.
Indian River County has quite a few inshore and offshore fishing experts that you can hire for private charters. If you prefer to go with a big group, we have a few parties and head boats that go deep sea fishing. During the summer months, there are numerous fishing tournaments that attract fisherman from surrounding areas. Kayak fishing has also become very popular in the Sebastian River Area. Want to put some truth to your fishing stories? Try a fishing charter. Here is a list of the local Fishing Charters in the area.
*Please Note: Fishing and hunting licenses are required. Divers, spear fishermen, and trappers of marine life must have a saltwater license. For more information, Click Here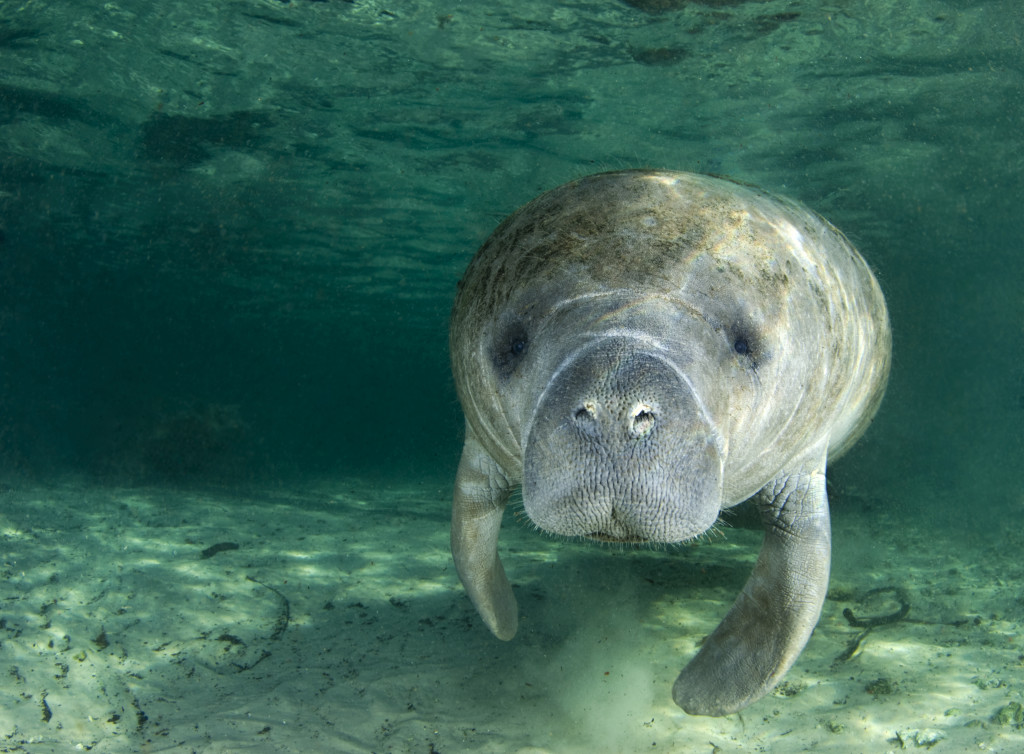 Eco-Tours
Want to learn more about the Indian River Lagoon – America's most diverse estuary? Take an eco-cruise on a pontoon boat. Tours carefully glide over seagrass beds, opening up the secrets of the Indian River Lagoon and its amazing wildlife. The naturalist guide provides just the right touch of education through commentary and props and will also provide information about how you can positively impact the Lagoon. The Environmental Learning Center, Capt Christy Lenz Casual Cruisin, and River King Cruise provide a multitude of cruise options from sunset tours to Pelican Island Tours or Sebastian Inlet tours. Don't forget your camera! You'll see an array of birds, manatees, dolphins and fish.
Full-Service Yacht Rentals
Would you rather have a relaxing experience while watching the sunrise or sunset? Then you may want to look into private yacht rentals complete with a Captain. Sail Moonraker is a perfect option as they allow you to sit back, relax and let Capt. Bruce and the team spoil you and your friends while making lasting memories.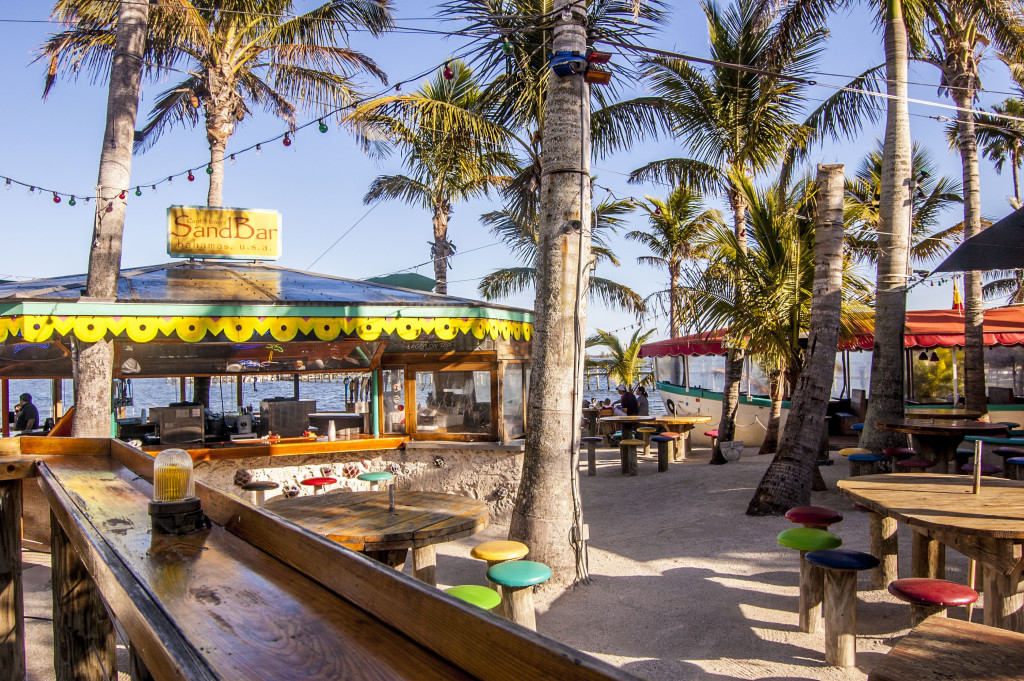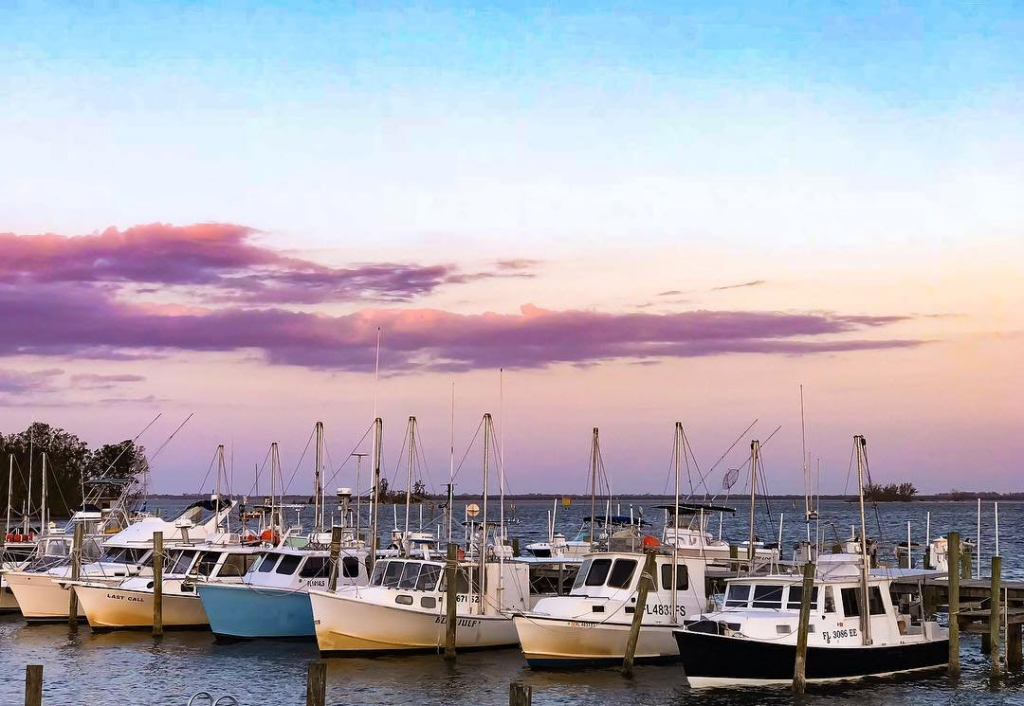 Marinas – Docking and Mooring
If you own a boat and want to bring it on vacation Indian River County has docking for all types of boats. And with the convenient locations on the Indian River Lagoon and Sebastian Inlet, you with never be far from your boating spot.
In Sebastian, you can find various options that are conveniently located along the beautiful Sebastian Riverfront area and directly across from the Sebastian Inlet. Fins Marina, Sebastian River Marina & Boatyard, Sebastian Inlet Marina, and Sportsman's Lodge & Marina are just some of the marinas on Sebastian's the Intracoastal Waterway that will fill your needs.
In Vero, you'll find more options. Facilities and services include bicycle and vehicle parking, free bus service, restrooms, trash disposal, waste oil disposal and in some cases fueling. Suntex Marina, Vero Tackle & Marina, and Vero Beach City Marina are great options for your short and long term docking and mooring plans.
Clean Water & Boating Tips
Use on-shore garbage and sewage facilities as much as possible.
When cleaning your boat, avoid toxic polishes or stain removers near the water line.
Always use pump-out facilities to empty on-board sewage holding tanks.
Check your engine regularly to see if it is leaking oil or gas. When filling gas tanks or adding oil, be careful not to spill.
Minimize the use of plastic disposable objects. If used, be sure to dispose of them properly on land.
Do not fill bottles or cans with water and try to sink them. Dispose of them properly on shore.
Keep a seal-able container for garbage on your boat. Make sure everyone uses it. When disposing of your garbage at a marina, follow their recycling rules.
Place a bilge sock (an oil absorbing sponge available in marine stores) in your bilge to remove oil from your bilge water.
Never litter. Retrieve any litter found in the water.