Family-Friendly Adventures
Vero Beach, Fellsmere and Sebastian, offer Florida family fun summer adventures for children of all ages. With water, water, everywhere with 26-miles of picture-perfect beaches, lakes and intercoastal waterways brimming with nature's finest; think brown pelicans, ghost crabs, osprey, egrets, Florida alligators, and if the stars are aligned, you may even spot an elusive Florida bobcat. Did we mention the area boasts one of the top surf spots on the East Coast? The destination also offers exciting eco-adventures; summertime turtle walks to witness sea turtles nesting, a museum that uncovers hidden golden treasures and a wide variety of locally owned restaurants infused with the flavors of Florida.
Let's face it. It is not easy trying to find the perfect location for your next family vacation. Choosing activities that your little ones will enjoy is tough. Lucky for you, Vero Beach is full of activities that will have your family wanting to come back time and time again! Here are the top kid approved activities that Vero Beach has to offer: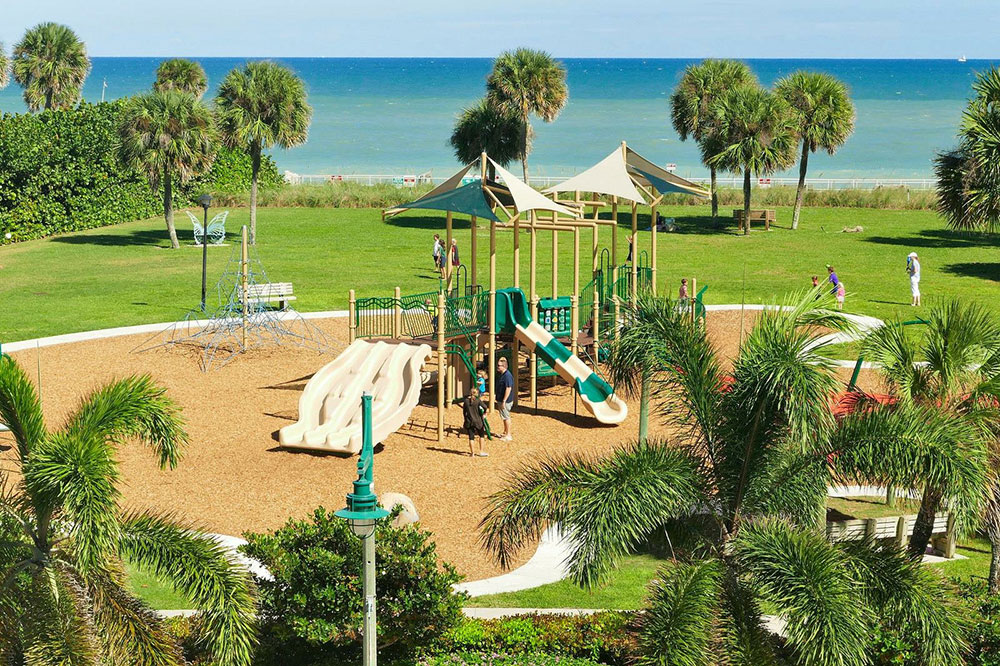 Humiston Park
Voted one of the "Top 10 Beaches for Families in the U.S." by Family Vacation Critic. This family friendly beach park is beautifully manicured, has recently updated playground equipment, plenty of parking with shops,restaurants and Ocean Drive within walking distance. On Saturdays from 8 a.m. – noon beach-goers can pop on over to the farmer's market for some fresh eats and organic goodies.
Ocean Dr & Easter Lily Ln , Vero Beach , FL32963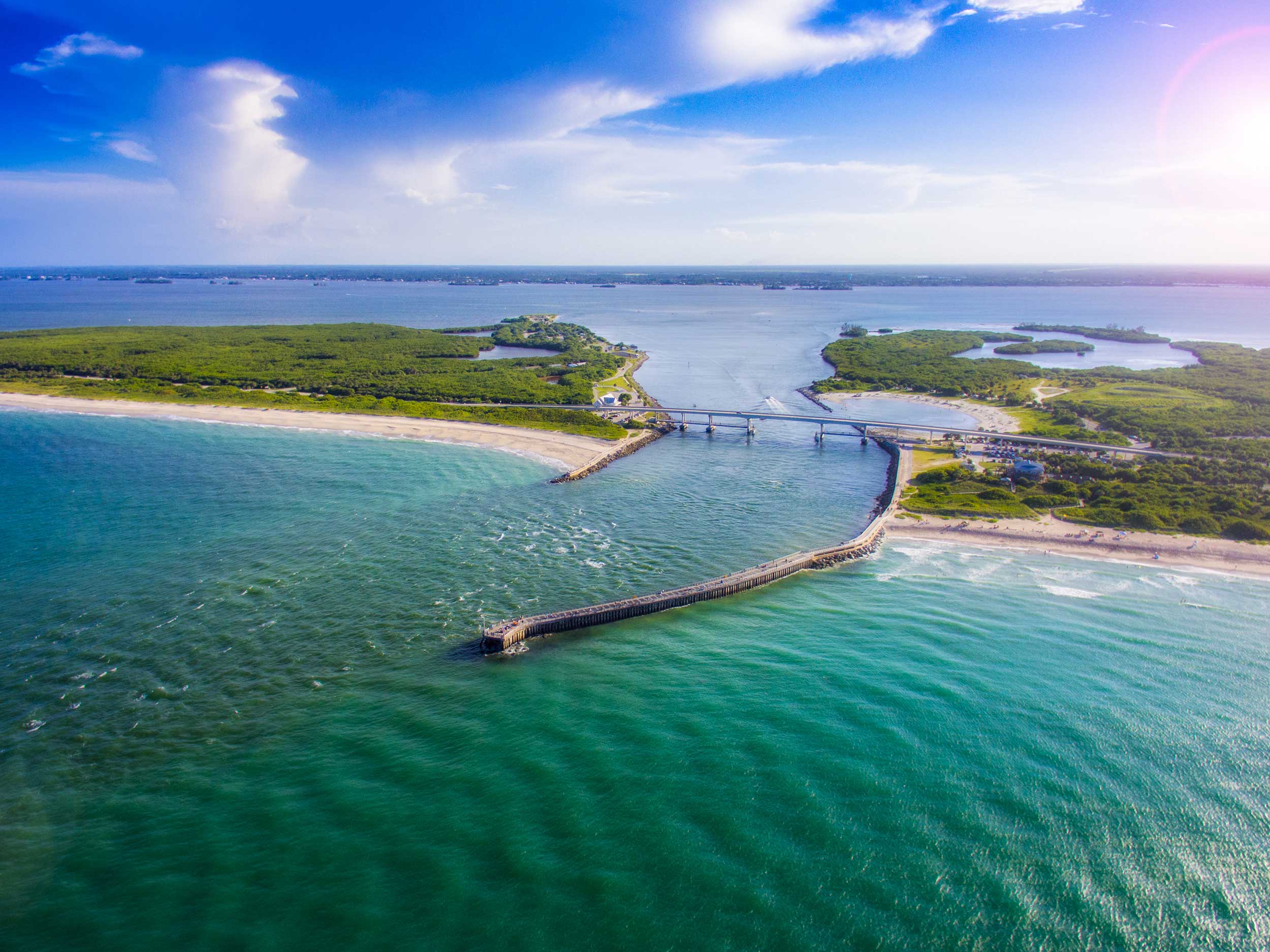 Sebastian Inlet Tidal Pool
Located on the North Side of the Sebastian Inlet State Park is a shallow tidal pool with a sand bottom composition teeming with tropical fish, crabs, starfish, shells, shrimp, squid and lobster. A small rock jetty encloses the pool with a 200 ft. wide opening into the inlet. Manatees are commonly seen swimming in the pool. This spot is ideal for young families and snorkelers!
9700 S. Hwy A1A , Melbourne Beach , FL32951
(321) 984-4852
Website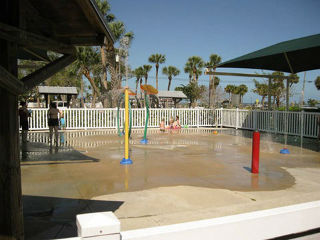 Riverview Park Splash Pad
The Splash Pad is a great place to take the little ones on a hot Florida day. Colorful fountain structures spray a cool and refreshing stream of water that offers endless fun for the whole family! The Splash Pad is located in the heart of town at Riverview Park along the Indian River Lagoon.
600 US Hwy 1 , Sebastian , FL 32958
(772) 228-7054
Website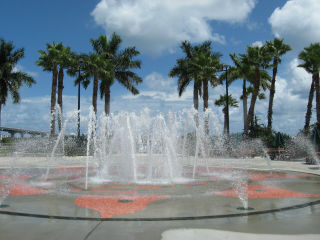 Royal Palm Pointe Park & Fountains
Open green space is planted with palm trees, flowers and shrubs from Indian River Blvd. to the river, with businesses on each side. Parts of the green space are available for community events. Scenic river views, fishing dock, picnic tables & restrooms. Walking towards the river, there is an "interactive" fountain for kids of all ages! . The fountains usually run Wednesdays through Saturdays from 10:00 a.m. – 3:00 p.m.
2 Royal Palm Pt , Vero Beach , FL 32960
(772) 567-2144
Website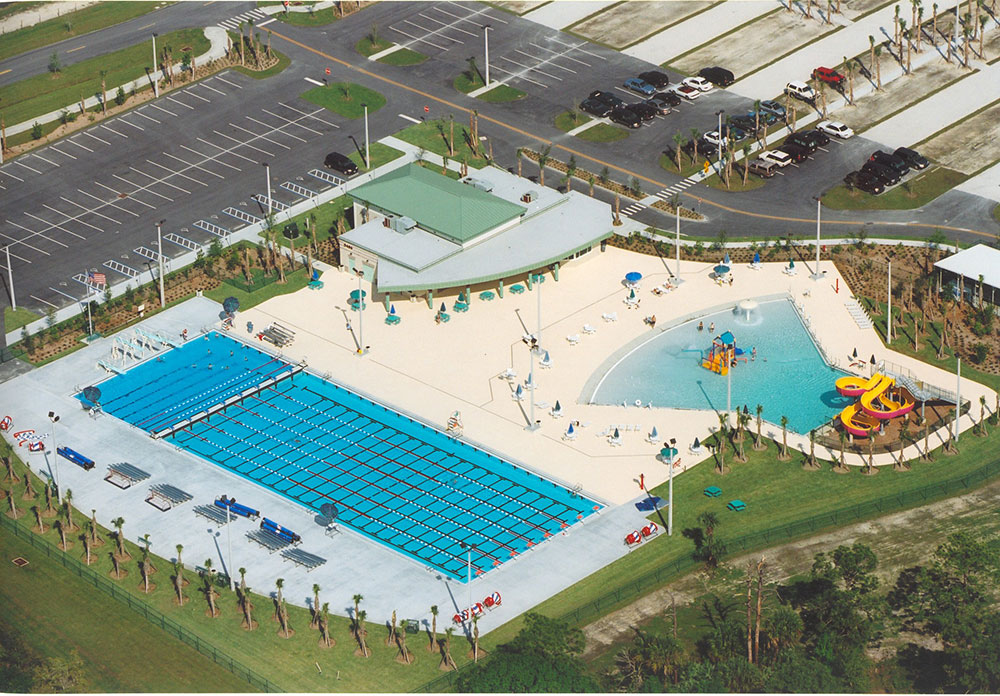 North County Aquatic Center
The North County Aquatic Center is a family oriented public pool. The pool is heated and open year round. We feature an activity pool, a competition pool, with a diving well and changing facilities. Our activity pool is zero depth for easy entry for all ages. The activity pool has slides, water cannons, bubblers, a water tree and a huge water play structure. The competition pool has almost 1 million gallons of water. We have up to 24 lanes for lap swimming at 25 yards. Our diving well has one meter and three meter diving boards.
9450 CR 512 , Sebastian , FL 32958
(772) 581-7665
Website
A Guide Fishing Service – Captain Mark Yanno
A trip on the Indian River Lagoon is our areas number one attraction for all ages! Exciting fun for people of all interests and skill levels, from fishing enthusiasts or family vacationers to people who just enjoy the outdoors. The Indian River Lagoon and near shore Atlantic Ocean are teeming with spectacular fish and wildlife. Dolphin, manatee, sea turtles and many species of birds are regularly encountered on trips. Some of the east coast's best saltwater angling is found along the Treasure Coast of Florida.
Vero Beach , FL 32960
(772) 559-1422
Website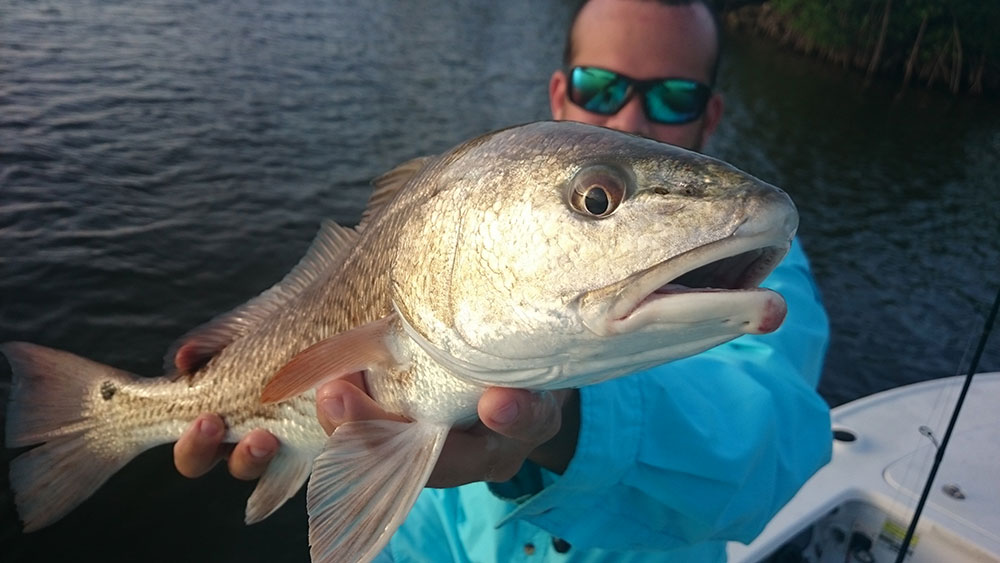 Environmental Learning Center
Environmental Learning Center is an investigative, hands-on learning experience for adults and children alike. This non-profit sits on 61-acres on Wabasso Island offering eco-excursions, pontoon styled birding trips, wagon rides, canoe trips, touch tanks and more. The center offers a plethora of classes, special events, summer camps and school field trips.
255 Live Oak Dr , Vero Beach , FL
(772) 589-5050
Website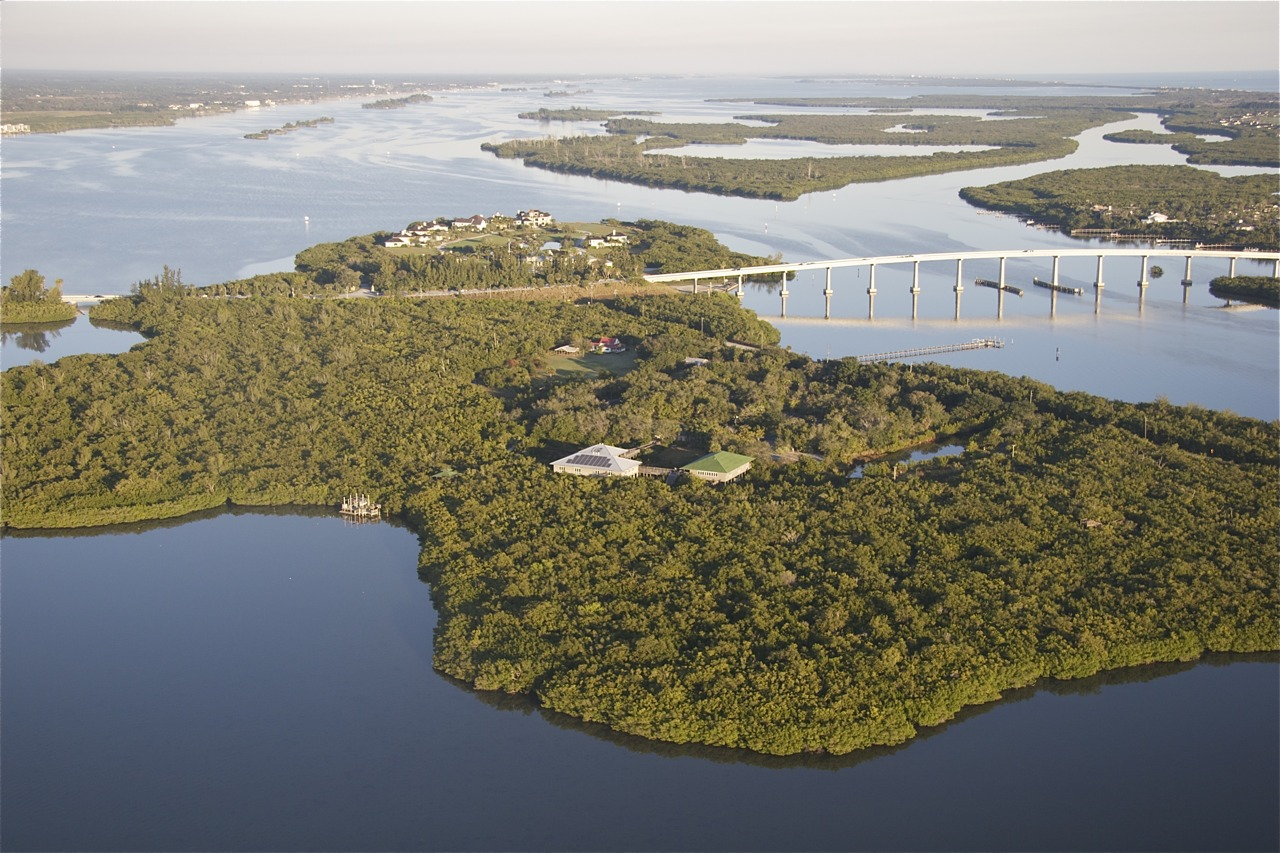 LaPorte Farms
LaPorte Farms petting farm is a uniquely beautiful farm located
in Sebastian, Florida. Established in 1994 by Sebastian resident
Laura LaPorte. Laura grew up on a farm with cattle, goats, chickens and horses and her love for animals is carried out today in this meticulous maintained farm. Has been described as Sebastian's best kept secret. Set on an estate of five acres. We are handicap accessible. Have lunch with us on the weekends we have hamburgers, hot dogs, fries & onion rings available for purchase. Prices may vary. Admission: Donations. Located minutes from U.S. Hwy 1 & I-95.
7700 129th St , Sebastian , FL 32958
(772) 633-0813
Website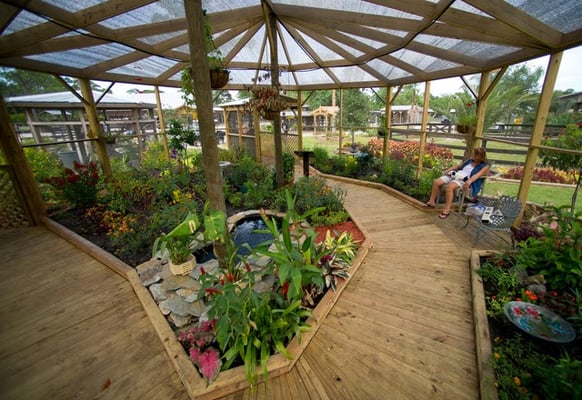 McKee Botanical Garden
Prior to the development of I-95 in the 70's, McKee was the largest natural attraction in Florida. Listed on the National Register of Historic Places, McKee Botanical Garden is an 18-acre tropical garden supporting a dense and diverse botanical collection as well as several restored architectural treasures. Over 100 varieties of water lilies grow in the Garden each year!
350 US Hwy 1 , Vero Beach , FL 32962
(772) 794-0601
Website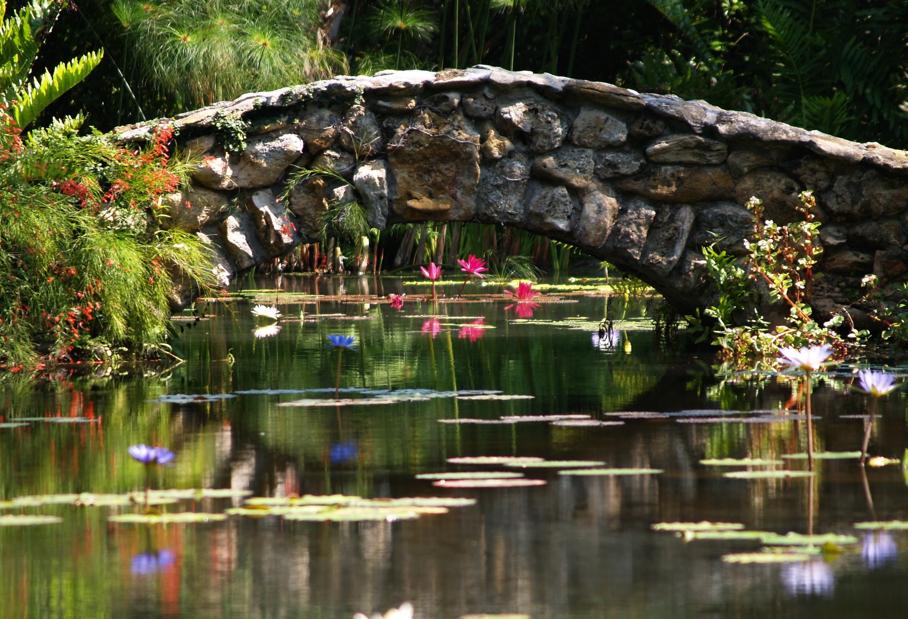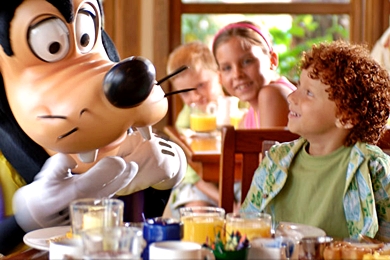 Goofy's Beachside Character Breakfast at Disney's Vero Beach Resort
Treat your family to an unforgettable experience—like a Saturday morning breakfast with Character! Parents will appreciate the well-balanced menu, while kids will have a blast participating in a series of fun activities planned just for them. Goofy's Beachside Character Breakfast at Shutters takes place each Saturday from 7:30 AM to 11:00 AM.
9250 Island Grove Terr , Vero Beach , FL 32963
772-234-2000
Website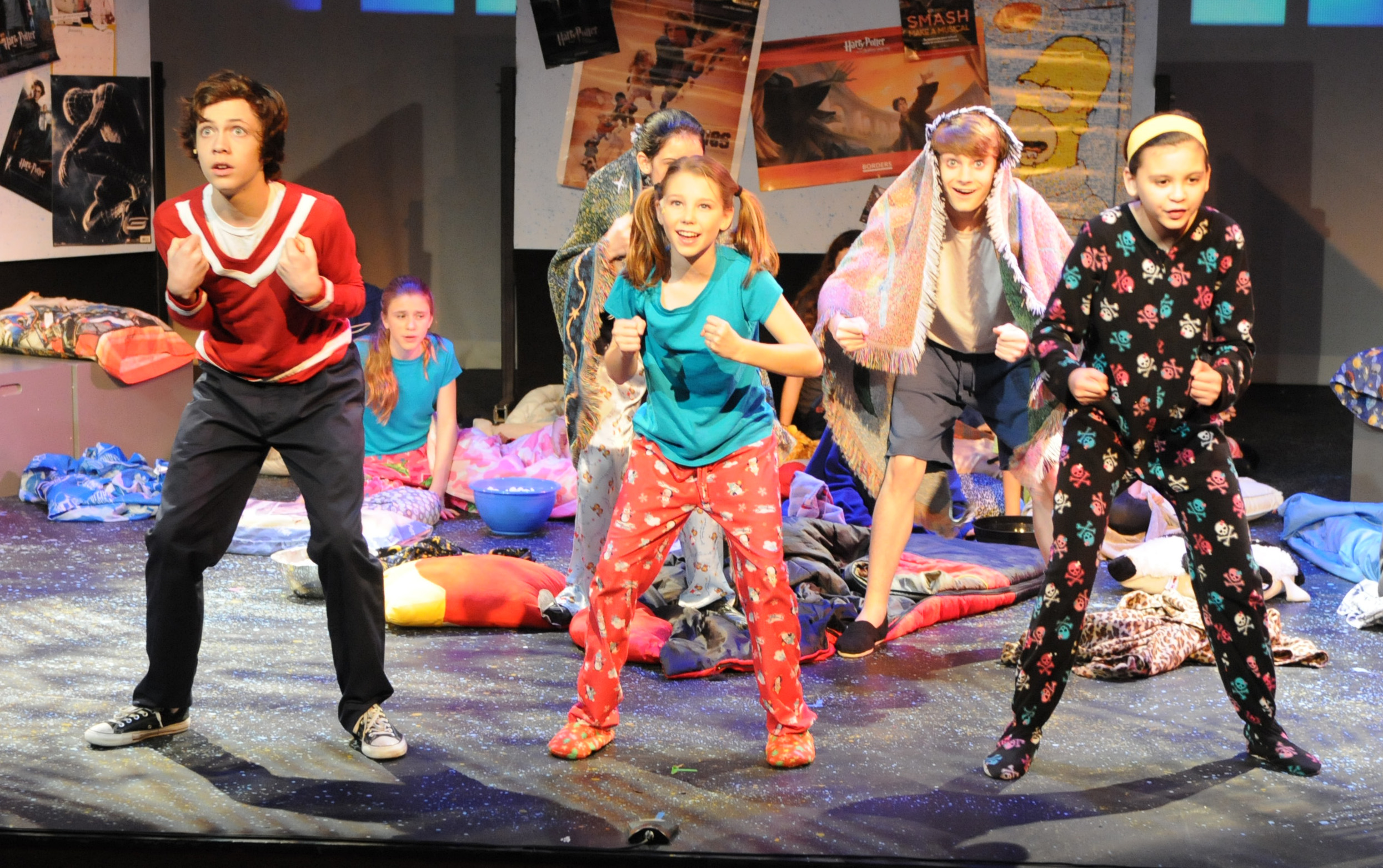 Riverside Children's Theatre
Fantastic shows designed for children, exciting character breakfasts, specially designed classes & camps with acting, music, art, dance & much more!
3250 Riverside Park Dr , Vero Beach , FL 32963
(772) 234-8052
Website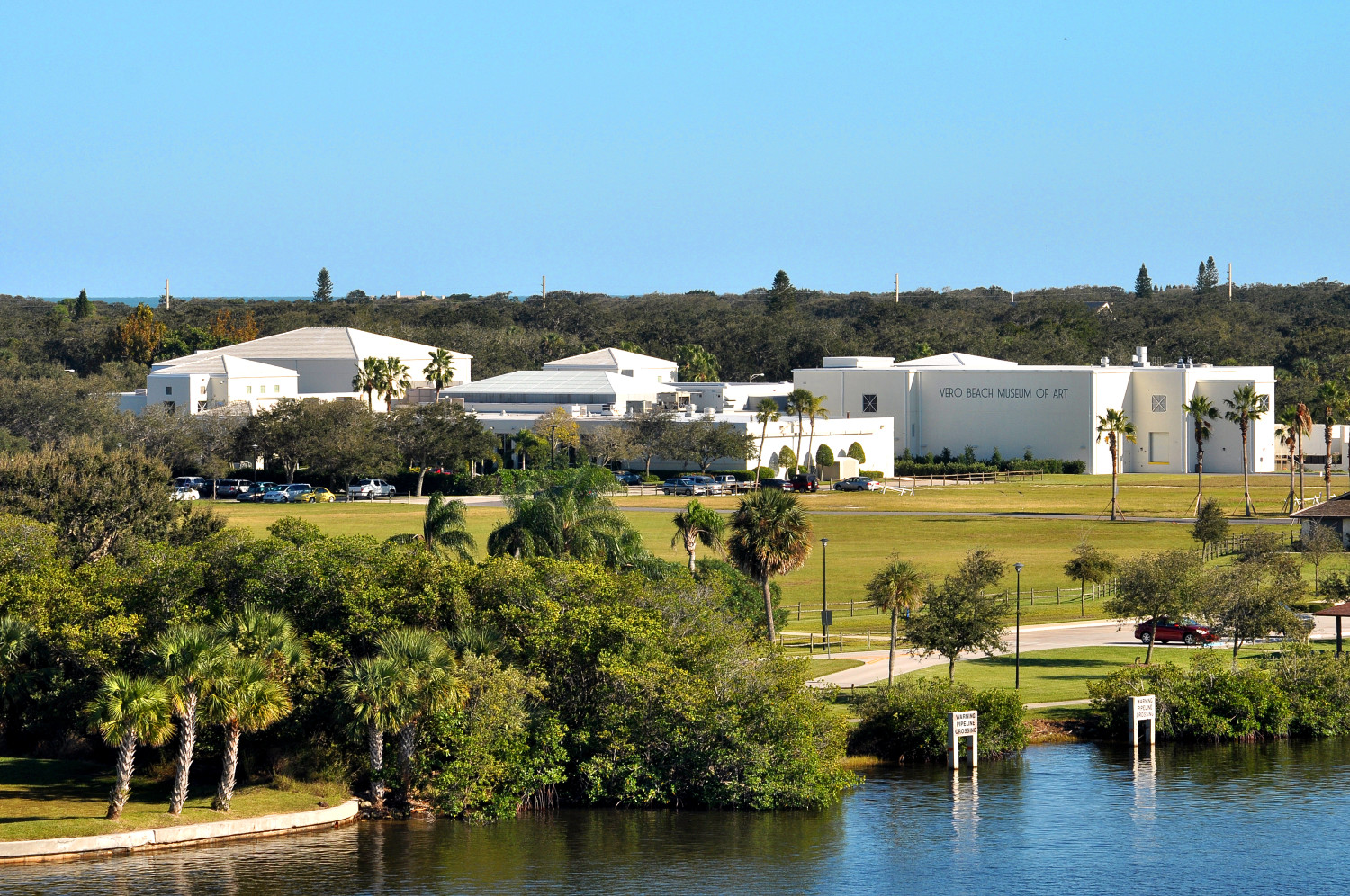 Vero Beach Museum Of Art
The Museum is the largest cultural arts facility of its kind on Florida's Treasure Coast featuring five art galleries, two sculpture parks, Museum Art School, auditorium, great hall, art library, museum store and a museum café. The Museum offers free admission on the last Saturday of every month.
3001 Riverside Park Dr , Vero Beach , FL 32960
(772) 231-0707
Website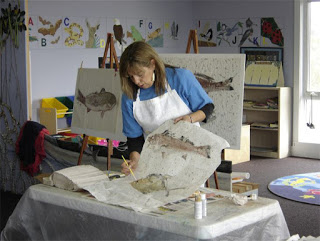 Vero Beach Museum of Art School
The Museum of Art School offers a wide selection of studio arts and humanities classes and weekend workshops for people of all ages and skill levels. The Museum's studio facilities are state-of-the-art, including drawing, painting, printmaking, ceramics and glass.
3001 Riverside Park Dr , Vero Beach , FL 32960
(772) 231-0707
Website
Fun City
Fun City Party and Play Center, is the best family entertainment center with the newest indoor party and play events. We are committed to providing fun and exceptional service as well as affordable entertainment to all of our guest.
1375 US Hwy 1 , Vero Beach , FL 32960
(772) 770-0707
Website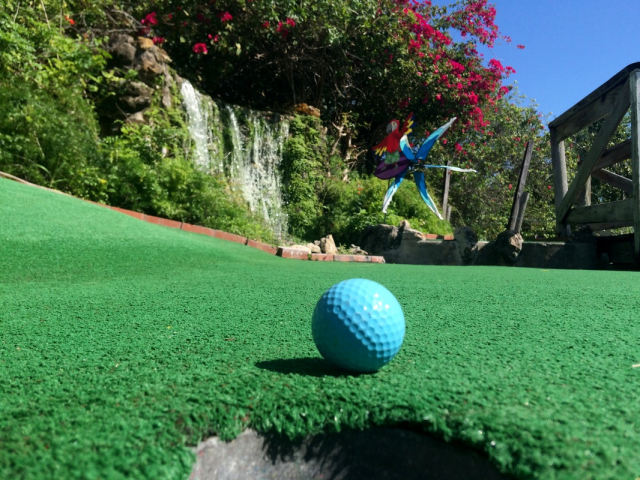 Safari Golf and Games
Safari Mini Golf and Games has been a favorite family fun destination in Vero Beach for over 25 years. The only family fun center in Indian River County, we offer entertainment for both kids AND adults! Thirty-six holes of mini golf a huge arcade room, and even batting cages!
455 9th St SW , Vero Beach , FL 32962
(772) 562-6492
Website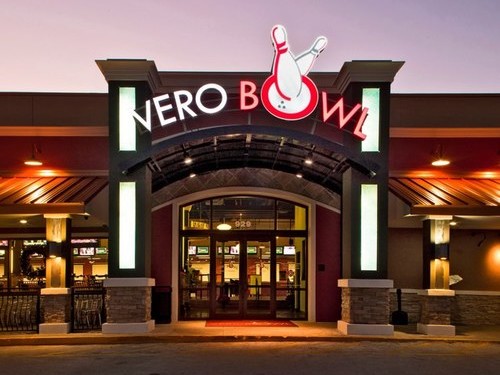 Vero Bowl
Vero Bowl is a great place to have fun times with family and friends. At Vero Bowl you can have a great time at prices that won't break your family's budget. We have plenty of bumper bowling lanes just for kids! Bumpers are great to keep the bowling balls out of the gutters, and smiles on the faces of your small children.
929 14th Ln , Vero Beach , FL 32960
(772) 299-7467
Website
Families from South Florida and landlocked beach goers from Orlando escape to Vero Beach to enjoy some of the most pristine beaches in the Sunshine state. The destination's motto "Sunrises, not high-rises" is not a marketing gimmick but a promise to all who visit this 26-mile paradise. Hotels and resorts with rooftops no higher than swaying palm trees make the area irresistible for families who love fun-in-the-sun. Beach-goers here are more likely to encounter a loggerhead sea turtle hatchling, a ghost crab or watch as brown pelicans dive for their dinner. This seaside town delivers a casual coastal vibe, an unhurried style and extraordinary wildlife adventures.
The area is celebrated for its many unique family-oriented festivals, check out the destinations festival calendar here and for additional information visit here. Also we would love for you to join our thriving online community via: