Epic Thrill-Seeking Adventures
Epic Thrill-Seeking Adventures
Looking for experiences that inject a serious sense of awe and adrenaline? These epic adventures are for those who work hard and play harder. And for those who seek off-the-chart wonders and unforgettable moments. Read on to see what Vero Beach, Sebastian, and Fellsmere has in store.
Flying High
Treasure Coast Seaplanes offers larger-than-life adventures flying high over the inlets and shores of Vero Beach. Soar to 3,000 feet aboard a Cessna 206, floating over the Atlantic Ocean with views of endangered sea turtles, schools of fish and dolphin, manatees and more. Hold on to your seats as you approach water landing on Blue Cypress Lake, home to the largest osprey nesting site in the state. Want more? Take hold of the "yoke" aka Cessna control wheel and co-pilot the plane experiencing the ecstasy of flying. Supervised, of course!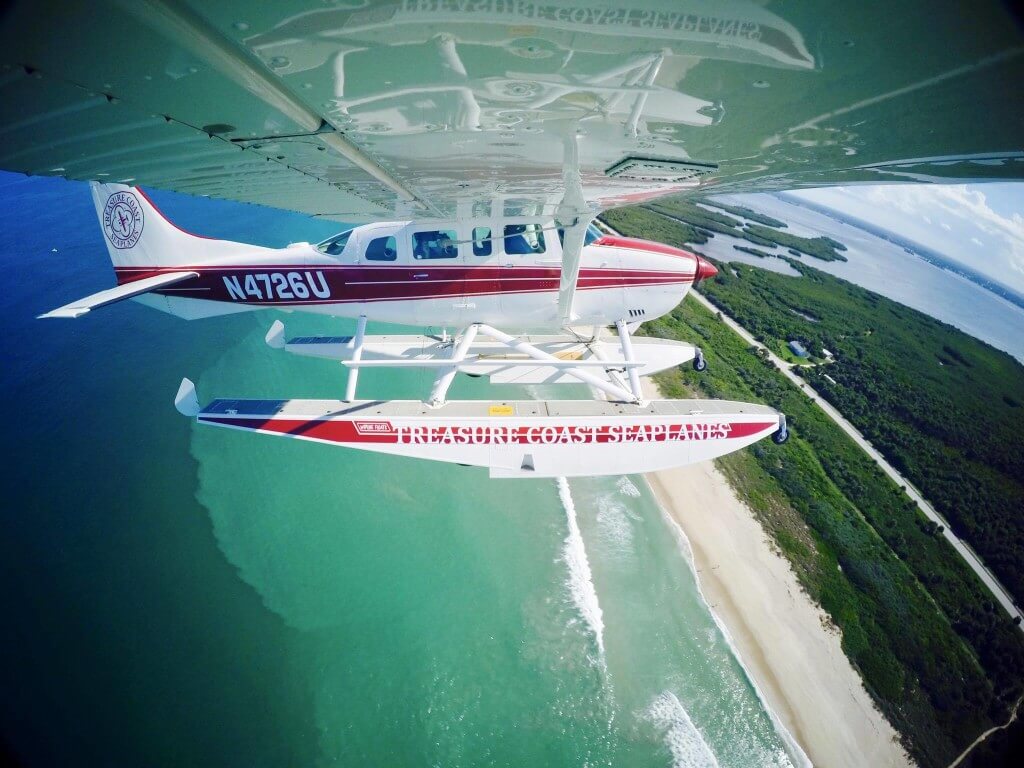 Skydive Sebastian
Whether you're celebrating a birthday, seeking a remarkable romantic memory, or you just want to get your adrenaline pumping, Skydive Sebastian has a jump with your name on it. Buckle-up for tandem jumps or independent falls with a team of accredited professionals to assist at every level. Photo: @uncle_haynen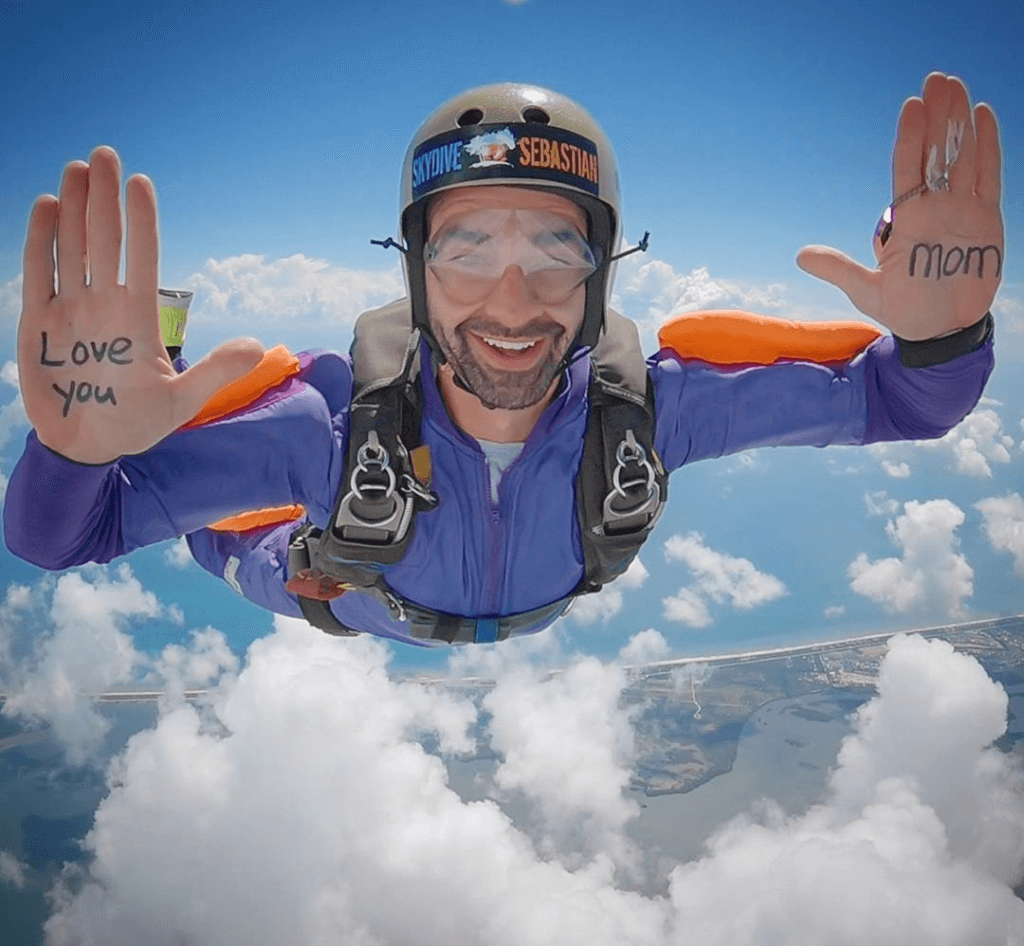 Into the Wilds of Florida
St. Sebastian River Preserve is for those who seek an "into the wilds" Old Florida adventure. This 22,000-acre park offers 60 miles of hiking, mountain biking, kayaking, and equestrian trails. Pack the binoculars as the preserve is a part of the Great Florida Birding Trail, a top birding spot on the East Coast. Keep the binoculars handy as endangered species like manatees, scrub jays, red-cockaded woodpeckers, and bobcats (to name a few) can be spotted in the area throughout the year. Primitive camping is also available.
Beachside Treasure Seekers
Since you are visiting one of the most treasure-filled areas in the USA, the Treasure Coast, you may be more likely to discover a gold Spanish doubloon. Even if you don't find a rare gold coin, maybe you'll stumble on a piece of jewelry or any number of exciting valuables. If you don't have a metal detector, the Mel Fisher Museum offers rentals.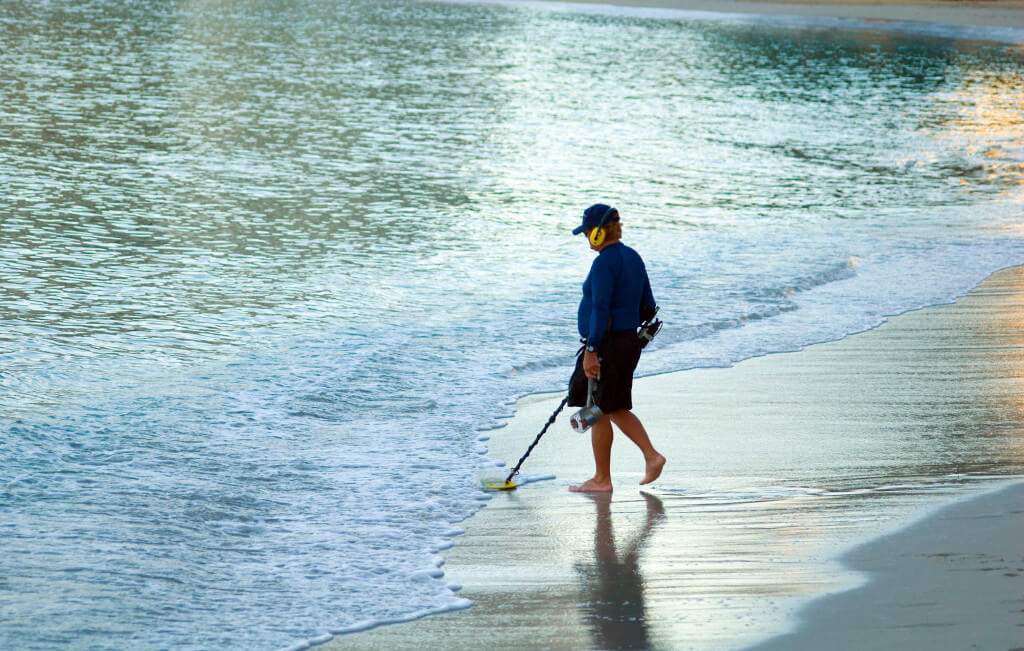 Lights Out
The park rangers at Sebastian Inlet State Park offer a unique nighttime program to witness one of the most magical moments in Mother Nature – endangered sea turtles (Green, Loggerhead, and others) laying their eggs, covering their nests, and making their journey back to the sea. Programs are offered in June and July. They start at 9 PM and may go until the wee hours of the morning. Remember, turtles aren't on a schedule, which means you may have to walk a mile or two to spot one of these prehistoric creatures. Bring bug spray, water, and supportive shoes. Kids under seven probably won't 'dig' this outing.
Rewarding, Humbling and Confidence Building
Fellsmere is home to Florida Tech Challenge Courses, such as Tarzan, Field Leadership, and more are conducted on an 80-acre wilderness preserve in a rural wonderland. Youth groups, father and sons, mother and daughters, couples and business team-building alike will find these eco-adventures courses affirming while also developing skills that will last a lifetime.
Airboat Adventures
Imagine a day speeding across the water on an airboat tour of the Stick Marsh. This is a fantastic journey into protected marshes and wetlands with majestic Cypress trees that are home to ospreys, hawks, and bald eagles. Be on the lookout as Florida alligators play hide-n-seek among the nutrient-rich seaweed and colorful lily pad laden waters.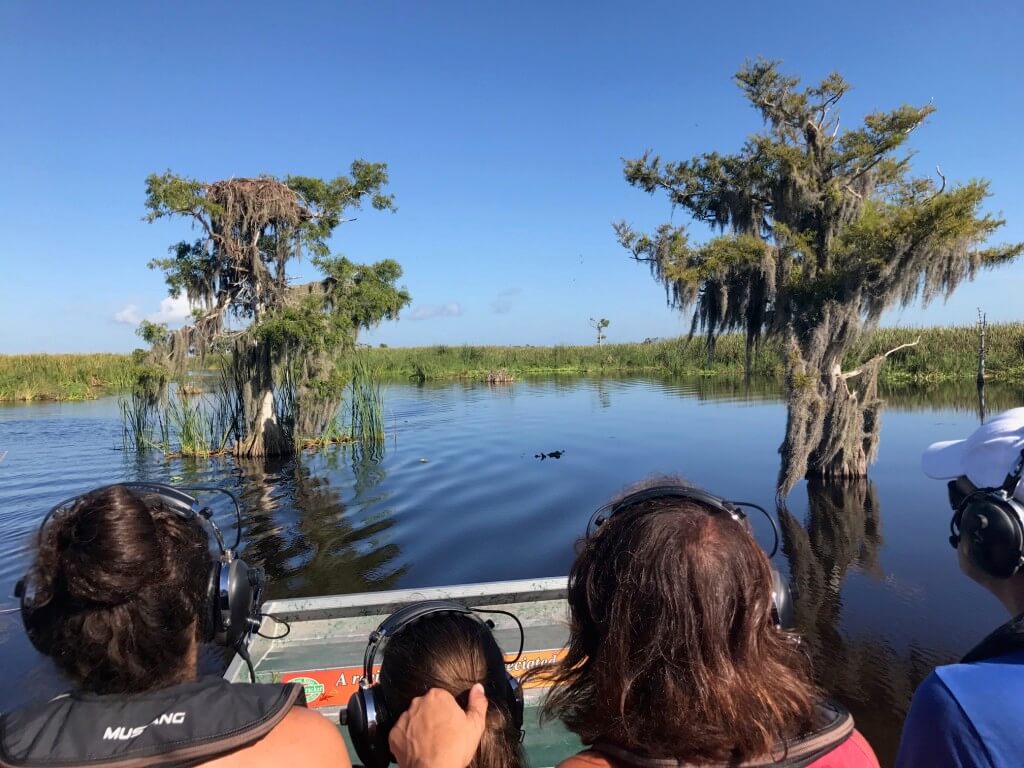 Snorkel a Shipwreck
A short swim from the shore lies a reef structure unlike any other in Florida, a shipwreck that settled in 15 – 20 feet of water, off the coast of Vero Beach. Parents and children alike can snorkel the SS Breconshire shipwreck where you can plainly identify boilers that powered engines and clearly see the shape of the bow, which is surrounded by rich sea life. Snorkelers may spot lobsters, stingrays, and jewel-tones tropical fish. And, if you're lucky enough, you may even observe an endangered loggerhead sea turtle.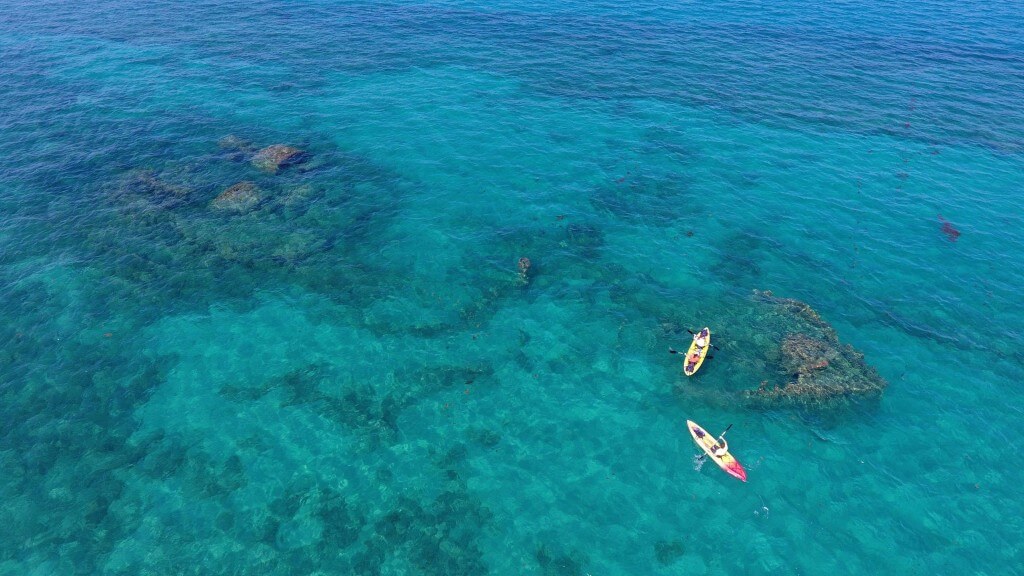 Rivaling the Everglades
The undeveloped backcountry waters of Blue Cypress Lake covers 6,599 acres, rivaling the Everglades. Kayakers may want to paddle the west side of the lake to experience a forest of moss-laden Blue Cypress trees that are both eerie and captivating. This forest extends into the water, so paddlers will actually row through the trees, which some years have more than 300 osprey nests! The lake is known as the largest Osprey nesting site in the state. Blue Cypress Lake also attracts a variety of wading birds including great blue heron and limpkin, along with an alligator or two.