Florida's Most Sustainable and Authentic Places
Florida's Most Sustainable and Authentic Places
Vero Beach, Fellsmere and Senbastian offer visitors more than 100,000 acres of protected wildlife habitats and State Parks. These untouched green spaces are perfect for spying on endangered species, observing tropical birds in their natural surroundings and witnessing a baby turtle hatchling as it breaks free from its shell and heads to the shore in step with the trail its ancestors have used for hundreds of decades.
Yes, you've just stumbled across one of the most significant ecological destinations in Florida – Indian River County – and here's WHY.
Looking for a Beautiful Beach to Spot Animals in Their Natural Habitats?
Round Island Park, in Vero Beach, is "the" place to see manatees, dolphins, egrets, and pelicans. Beyond the dynamic wildlife, native palms, flora, and fauna are abundant when hiking along the trail. The onsite lookout tower encourages 360-degree views, and the bridge is a beautiful place to stop and observe manatees taking a nap or dolphins charting a course from the lagoon into the ocean. Kayaking, canoeing, and paddle boarding are popular choices, and local retailers are happy to deliver equipment and provide guided tours of the lagoon and ocean.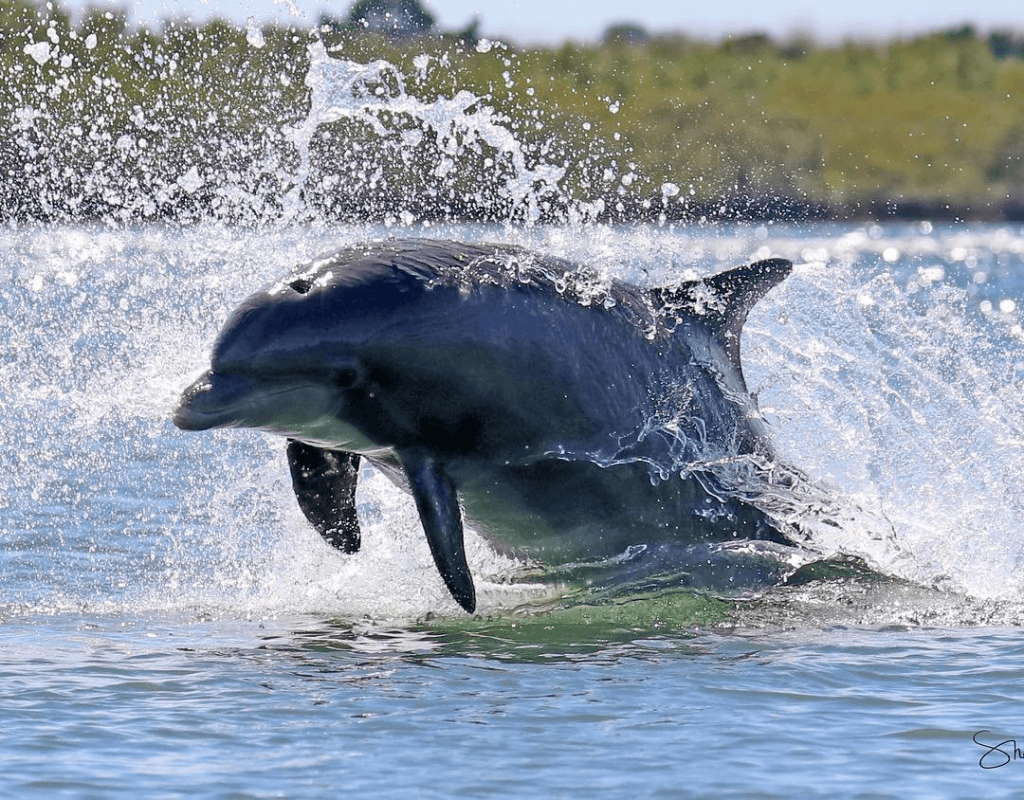 A 3,870-acre Wetland Restoration Project Welcomes Migrating Birders
In the upper basin of the St. John's River near Fellsmere, a 3,870-acre wetlands restoration project has become a smashing success. Spend the day at T.M. Goodwin WMA – Broadmoor Marshes biking or walking the levees and surrounding marshes. A lookout tower provides visitors with panoramic views, so bring a camera. Also keep an eye out for a variety of migrating birds, wildflowers, and American alligators that call the marsh home. Cars are welcome, but there's a restricted check-in before visiting.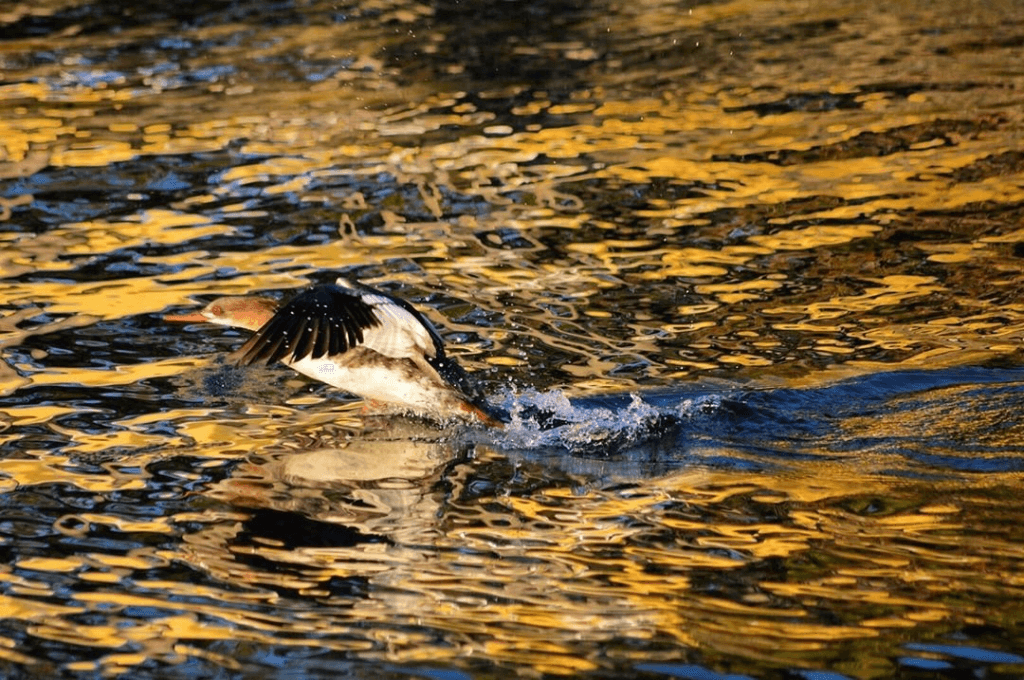 A Bass Fisherman's Dream
With a reputation as one of the most notable bass lakes in the county, fishermen have kept Stick Marsh/Farm 13 Reservoir their little secret. This expansive 6,700-acre reservoir offers unsurpassed bass fishing. Opened to the public for fishing in 1987, Stick Marsh/Farm 13 continues to provide anglers productive fishing. Recent reports state anglers catch more than 100 bass a day. For this reason, Major League Fishing hosted their World Championship series right here in Indian River County.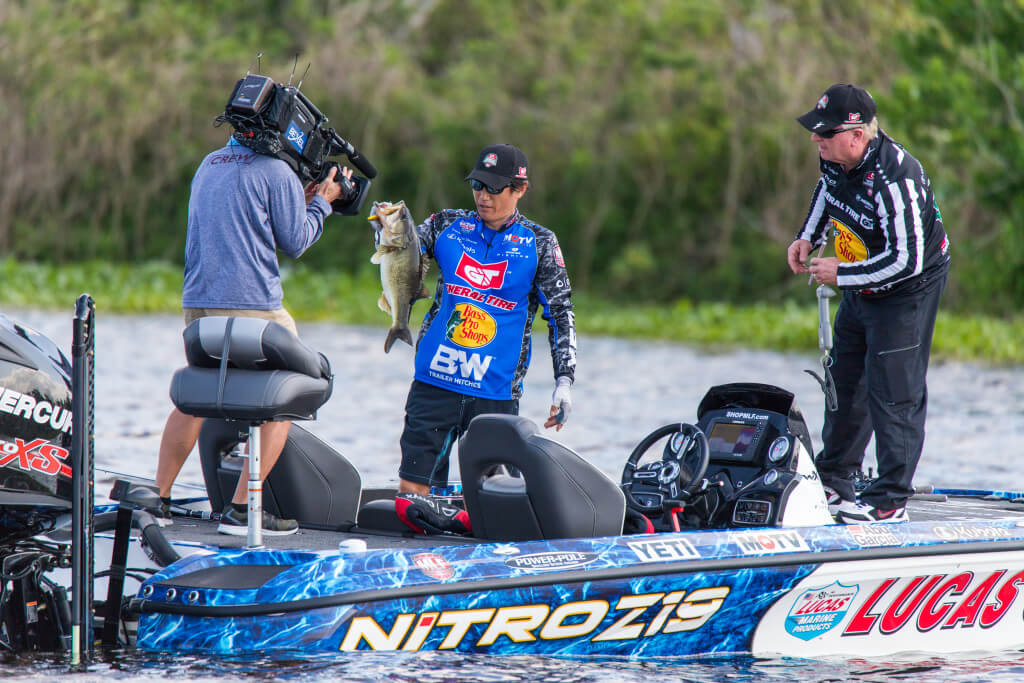 An Uncommon Florida Experience
Primitive Florida is uncommon, but green travelers who seek these rare landscapes will find it at St. Sebastian River Preserve State Park near Fellsmere. Guests to the park will discover 22,000 acres of backwoods complete with equestrian and mountain biking trails. Manatees also call this park home from November – March and can be seen from the platform located near the end of the unpaved Buffer Preserve Drive. Note: unpaved roads lead you into and out of the park. NEWS TIP: Other rare species to spot: endangered red-cockaded woodpeckers, Florida scrub jays, Bachman's sparrows, wood storks, southern bald eagles, the occasional rattlesnake, and gopher tortoises.
Where Brown Pelicans Rule
Magnificent brown pelicans dotting the Florida coast almost didn't survive the "feather fashion craze" prevalent during Theodore Roosevelt's presidency. In fact, Roosevelt declared Pelican Island National Refuge the country's first wildlife refuge. Located along A1A, this historic refuge is surrounded by a 5,445-acre nature preserve about three miles north of the Wabasso Bridge in Vero Beach. Canoers and kayakers can access the area via Indian River Lagoon and should watch for manatees and endangered sea turtles, which frequent the refuge. Green, Hawksbill, and Kemp's Ridley sea turtles are an extraordinary sight. Additionally, guests to this serene sanctuary can hike, bank fish, or fish by boat. Recreational shellfish harvesting is permitted in Sebastian within the open waters of the Indian River Lagoon. The refuge is supported by the Pelican Island Audubon Society, and birding aficionados should be on the lookout for more than 30 different bird species. It is a rookery, roost, feeding ground, and loafing area. Get your binoculars out and watch for Brown Pelicans, Great and Little Blue Herons, Green-back and Tricolored Heron, White Ibis and much more.
Green Acers
Green seekers will not want to miss the Oslo Riverfront Conservation Area, a joint project between the citizens and government of Vero Beach in conjunction with the St. Johns River Water Management District and Indian River County. Visitors to the area will enjoy the Herb Kale Trail, named for a leading Florida ornithologist. This trail is vital and known for migrating songbirds such as the American redstart and gray catbird, which flourish in the hardwood hammocks and scrubby pine flatwoods.
Kayak and canoe the mangrove forests and beyond to spot royal terns feeding, loafing, and nesting on the unspoiled islands and sandbars of Indian River Lagoon. Or catch a glimpse of tricolored herons, spotted sandpipers, and blue-winged teal from the trail, observation platform, or elevated tower.
A Modern-Day Miracle
Some call the Vero Beach West Regional Wastewater Treatment Facility Wetlands a modern-day miracle. The simple, eco-friendly technique of "washing wastewater" inspires a pristine, bird-friendly environment. Cattails and bulrush remove excess nutrients like phosphates and nitrates to prevent harmful downstream algae blooms that clog and obstruct native aquatic life. Today, the facility is a birder's dream nestled in a man-made wetland complete with a boardwalk, covered pavilion, and observation tower. The marsh is an active birding site with spring and summer easily attracting more than 170 documented birds. Bird watchers may see Least Bittern, Limpkin, Snail Kites and much more.
A Sunrise Beyond the Beach
Vero Beach houses one of the largest remaining maritime hammocks, Captain Forster Hammock Preserve. The preserve is open from sunrise until sunset with guided and self-guided tours. Forster's Hammock Trail, a primitive foot trail, leads to two small seasonal ponds. There are a few short trail loops branching off the main path; one to note is Warbler's Walk. The area offers a slice of natural Florida that is hard to find nowadays. Each spring and fall, the songbird migration is an epic event when bird enthusiasts can view Magnolia Warbler, Ovenbird, Scarlet Tanager, and much more.
If you're looking for an eco-friendly vacation, this is the place.