Vintage Florida photos reveal the history behind your favorite destinations
There's more to Vero Beach, Fellsmere and Sebastian than just beautiful beaches and small-town charm. Indian River County has a rich history stretching back to the Spanish Colonial period.
From sunken treasure hunters to the Brooklyn Dodgers, the area has long drawn a diverse – even quirky – cast of explorers, dreamers and, more recently, families looking for a beachside paradise.
These "then & now" photos offer a glimpse of Old Florida – and show how things have changed over the years.
Treasure Coast – Then
Vero Beach's first visitors arrived by accident. In 1715, a fleet of Spanish treasure ships, carrying tons of gold and silver, was caught in a hurricane. Eleven of the twelve ships sank and more than 1,500 sailors found themselves stranded. With help from the local Ais tribe, the survivors remained at Vero Beach and tried to salvage what they could of the Spanish king's treasure.
Treasure Coast – Now
Today, visitors to Vero Beach will discover a treasure of their own: miles of unspoiled beaches. While other parts of Florida experienced massive development during the 20th century, the Treasure Coast prides itself on sunrises, not high rises.
Citrus Capital – Then
Citrus farming came to Florida in the mid-1500s, when Ponce de Leon began planting oranges near St. Augustine. Citrus fruits have been grown in Indian River County for more than 100 years.
Citrus Capital – Now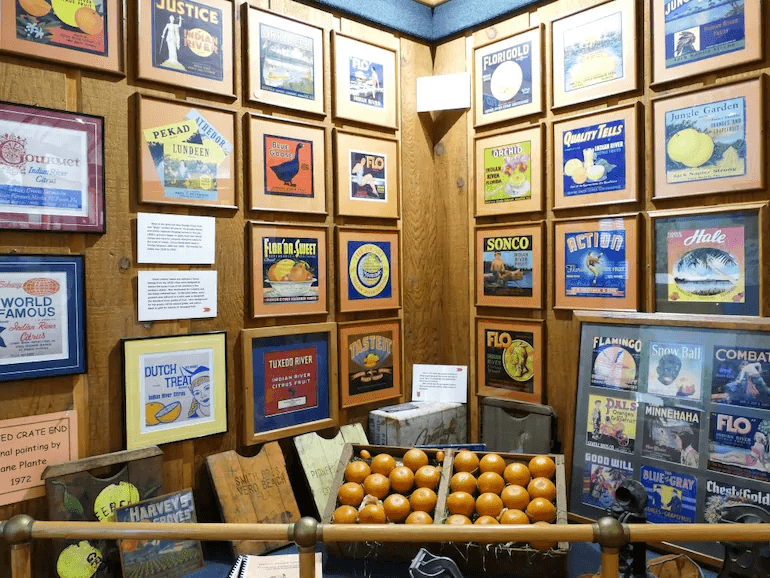 Today, Indian River County is the citrus capital of North America, with more than 7.5 million bushels shipped around the world each year. Learn more about the industry at the Vero Beach Citrus Museum, or check out one of the many groves that welcome visitors.
Jungle Trail – Then
As citrus farms expanded into the dense tropical forests, growers needed a more reliable way to get their produce to market, so in the 1920s they cut a new road through the jungle to facilitate travel up and down the barrier island.
Jungle Trail – Now
Today, that old farm access road is mostly used by cyclists, walkers and joggers. The 8-mile Jungle Trail is sandy but mostly hard packed and easy going for wide-tire bicycles, offering visitors a glimpse at Florida's wild past.
Driftwood Inn – Then
Built by "outrageous, old time eccentric" Waldo Sexton in 1935, the Driftwood Inn was one of the area's first resort hotels. With no restaurants in the area, Mrs. Waldo began making breakfast for guests in the family kitchen, until 1947, when a proper restaurant was built.
Driftwood Inn – Now
Added to the U.S. National Register of Historic Places in 1994, the Driftwood Inn – now known as Driftwood Resort – continues to welcome visitors to the Atlantic coast. Badly damaged by hurricanes in 2004, the resort was built back bigger and better with the help of historically-minded architects determined to preserve the quirky vision of Sexton Waldo. Guests still enjoy the laid-back, beachside hospitality at Waldo's Restaurant.
Dodgertown – Then
In 1948 the Brooklyn Dodgers opened a new spring training facility in Vero Beach. Despite the Dodgers' move to Los Angeles, the team continued using the facility, nicknamed Dodgertown, for 60 years, welcoming legends, including Jackie Robinson.
Dodgertown (Jackie Robinson Training Complex) – Now
Still managed by MLB, Dodgertown is now known as the Jackie Robinson Training Complex. The 80-acre center serves as a year-round hub of amateur development initiatives and events designed to diversify and strengthen the talent pipelines for baseball and softball.
Entertainment – Then
As a barrier island, Vero Beach didn't get many visitors in the old days. That all changed in 1920, when the first automobile bridge opened, connecting the island to the mainland. The Beachland Casino opened in 1925, offering guests the best of south Florida. In addition to beach access, visitors enjoyed a casino, a dance floor and an Olympic-sized saltwater pool.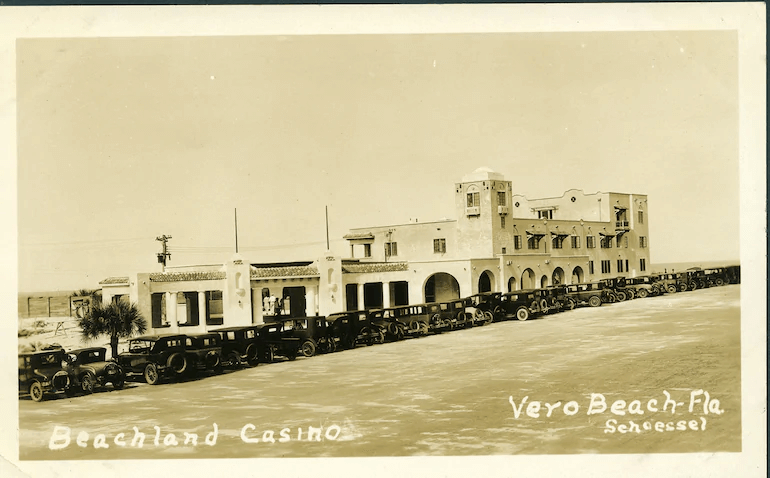 Entertainment – Now
Activities are a bit more varied these days. From Riverside Theatre, America's "largest small town professional theatre," to Disney's Vero Beach Resort, to world-class dining and shopping, there are activities for every age, interest and budget.
Make your own history
A lot has changed in Indian River County over the years, but it's still a place that attracts explorers and adventurers. These days, the explorers are more likely to be families searching for unspoiled beaches, extraordinary experiences in nature and kid-friendly activities that make lasting memories and inspire return visits.
Become a part of Indian River County's history. Get your Indian River Travel Guide today.
Leave a Reply
Your email address will not be published. Required fields are marked *
You may use these HTML tags and attributes:
Name *
Email *
Website
Save my name, email, and website in this browser for the next time I comment.