Looking for a different idea for your next vacation? Sebastian should be on your bucket list.
Sebastian is a charming town situated between Vero Beach and Melbourne Beach on Florida's east coast. This tranquil riverfront escape provides a variety of interesting options, including watersports, yummy local restaurants, and homespun hotels, many offering reasonable rates. So are you ready to shake things up this year? Then bypass the traditional beach escapes and instead opt for a riverfront getaway.
While exploring the Sebastian Riverfront, make sure to stop by the Sebastian River Area Chamber of Commerce for more information in the area.
Fishing & Boating
Fishing and Boating is what the Sebastian Riverfront is all about. It is a year-round activity but things really heat up during the summer months. There's no better way to spend time on your vacation than cruising the waterways on a boat or reeling in your dream catch. So what are you waiting for? It's time to get out there. And with boat rentals and fishing charter boats. Follow our suggestions below for the perfect vacation: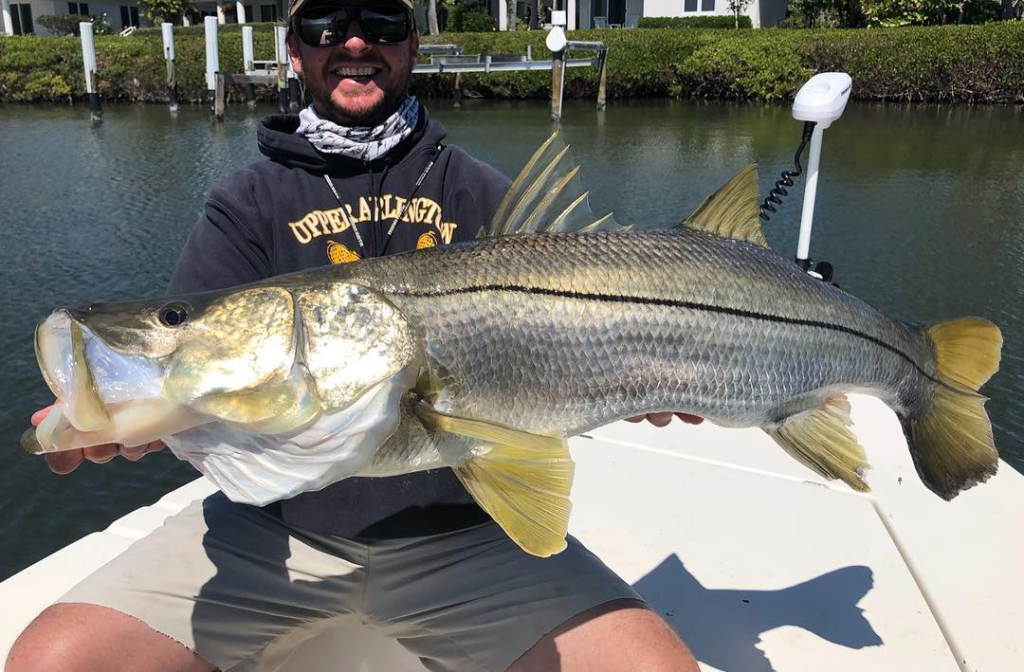 Fishing Charters
Are you ready to take a fishing adventure along Sebastian's riverfront? The Indian River Lagoon, North America's most biologically diverse estuary, provides miles of flats for anglers to choose among. The lagoon is situated between the mainland and the ocean. Schools of aggressive redfish are plentiful, fish for trout on the shallow flats or head a bit further south to fish docks and mangroves for snook and juvenile tarpon. There are many areas to wade, and kayak fishing has become common throughout the river.
Want to explore more fishing adventures? Check out the top ten place to fish in Indian River County.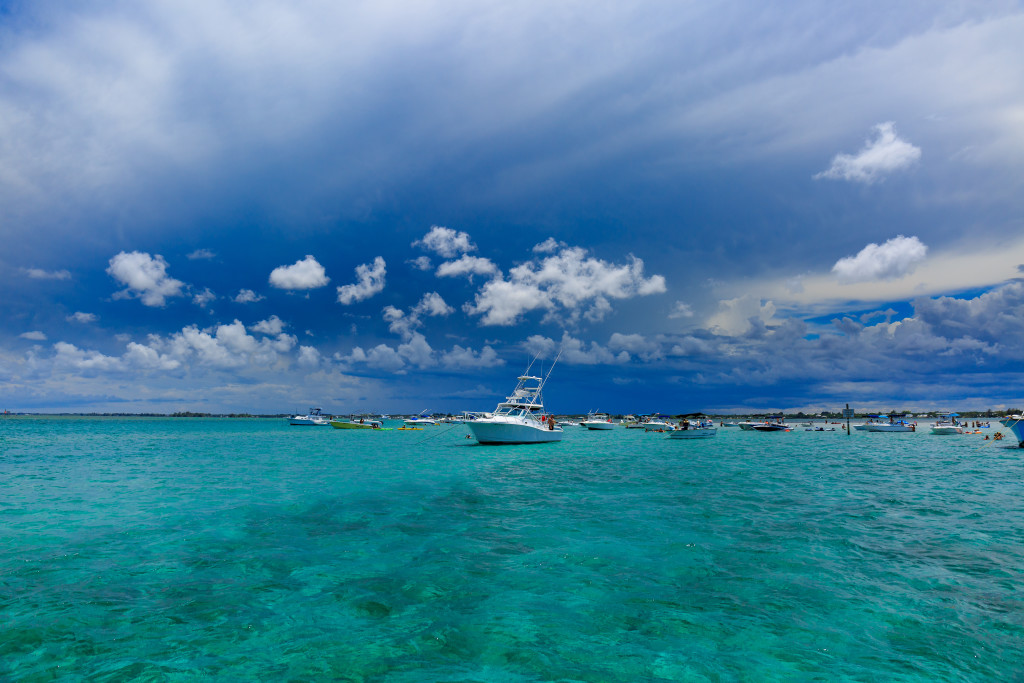 Boat Rentals
Boating is what the Sebastian Riverfront is all about! Whether you are cruising around on the Lagoon, fishing the flats, or just hanging around one of our many sandbars on a pontoon boat, the Sebastian Riverfront has the perfect boat for your next outing. If you are looking for a pontoon or a nice center console Sebastian Watercraft Rentals at Captain Hiram's and if you are looking for smaller options, kayak and paddleboard rentals are also available.
EATS
You better be ready for fresh caught seafood! Sebastian Riverfront is known for it! However, there are other options for delicious eats! Options range from fresh seafood to authentic Mexican. Sebastian Riverfront has some of the best food to offer so dont be shy, stop on by and eat like a local.
Breweries
Are you a craft brew fanatic? Then you are going to want to check out the only two breweries in Sebastian. Mash Monkeys Brewing and Pareidolia Brewing offer unique craft beer experiences and are a must do when visiting the area!
SHOP
You can find something for everyone when shopping the Sebastian Riverfront! From on-trend clothing boutiques to handmade knickknack and jewelry, the selection is plentiful. Searching for some of the best spots? Look no further: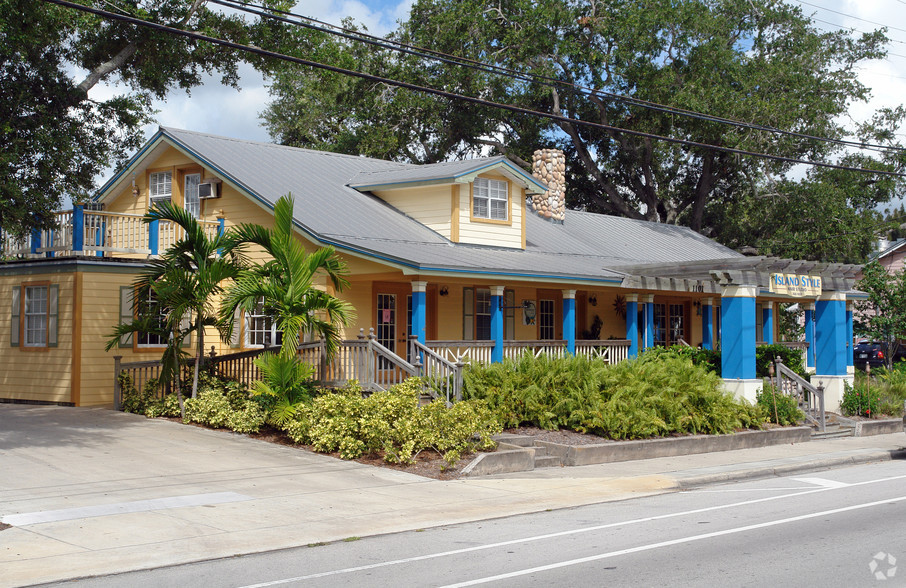 The Village Square
The Village Square is situated in the heart of Sebastian, The Village Square gives you the opportunity to shop, dine and browse to your heart's content in more than 10 stores. The Village boasts anchor tenants like Oceanviews Optical, Village Tavern, The Cat's Meow Cat Clinic, and Eva Tiffany Jewelers, as well as delicious restaurants like A Taste of Asia and Downtown Crossings.
The Village Square offers you free parking, outdoor music and exciting experience for the whole family. Shopping is made effortless with music, jewelry, art, home furnishings and gifts all in one beautiful plaza, along with a full-service salon, optometrist, hair stylist, and many others.
One block west of the Indian River Lagoon, it's lush landscaping, blowing fountains and cobblestone walkways offer a relaxed environment where you can enjoy a refreshing cup of coffee, or dine at any one of the numerous restaurants.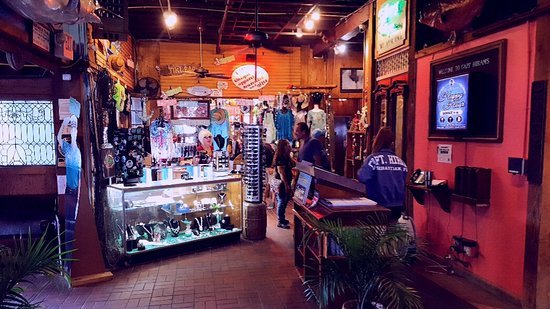 Riverside Treasures
Looking for a gift that reflects your tropical style? You've come to the right place. Capt Hiram's offers gift cards redeemable for everything from guest rooms to great cocktails. Your lucky recipient is sure to be delighted with this first-class ticket to the tropics. Captain Hiram's Gift Shop provides all your island favorites.
Prefer something more colorful? Check out our array of Capt Hiram's merchandise, available exclusively in-store only. From hoodies and hats to our must-have t-shirts, there's no better way to celebrate your island style.
SEE & DO
Out with the family and trying to find activities to do in the area? Whether you're looking to for historical walks, informational tours or embark on a treasure hunt, there are plenty of options to choose from on the Sebastian Riverfront. See some of our favorites below: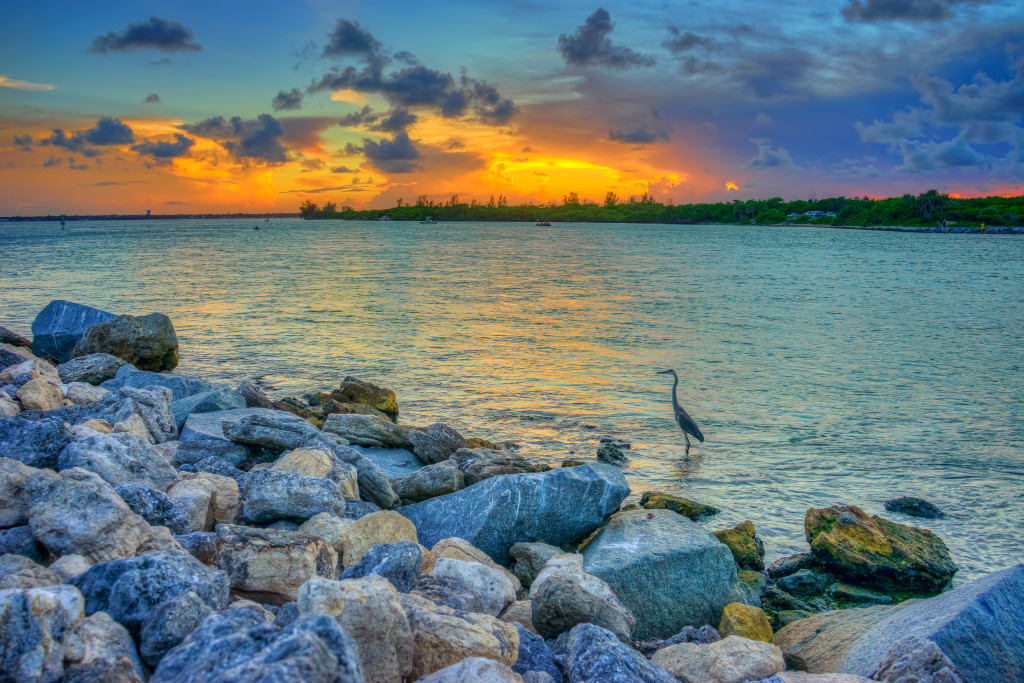 Riverview Park
Riverview Park is the pride of the community. It is the primary event and gathering point for the City of Sebastian. Riverview Park is along the shores of the Indian River. The park hosts major events and concerts, such as the Annual Clam Bake Festival, Pelican Island Wildlife Festival, Sebastian Fine Arts and Music Event, the 4th of July Celebrations and the seasonal Music in the Park Concert Series hosted by the Sebastian Chamber of Commerce. With its mix of open space and oak-covered walkways, Riverview Park offers panoramic views of the River and recreational opportunities for everyone.
In addition to the major events held at Riverview Park, you will also find the Splash Pad, Veteran's War Memorial, sand volleyball courts, picnic pavilions, and the twin piers for observation of the river or fishing. Riverview Park is also the starting point for the scenic walkways, which follow along the shores of the Riverfront District.
Hidden Treasure
Sebastian is known for the treasure found along its beaches. At the Mel Fisher Museum is the world leader in historic shipwreck recovery and the source for authentic shipwreck treasure! In Sebastian, most of their findings are from the 1715 Spanish Fleet.
Each precious piece of history we recover goes through an extensive conservation process in our state of the art conversation lab. It then goes on to be studied and then recorded in our comprehensive database. Our team of researchers, conservationists, archeologists, boat captain, and crews have a blazing passion to locate and bring forth historic shipwreck treasures to the world.
Pontoon Tours
Want to learn more about the Indian River Lagoon – America's most diverse estuary? Take an eco-cruise on a pontoon boat. Tours carefully glide over seagrass beds, opening up the secrets of the Indian River Lagoon and its amazing wildlife. The naturalist guide provides just the right touch of education through commentary and props and will also provide information about how you can positively impact the Lagoon. The  River King Cruise and Capt Christy Lenz Casual Cruisin provide a multitude of cruise options from sunset tours to Pelican Island Tours or Sebastian Inlet tours. Don't forget your camera! You'll see an array of birds, manatees, dolphins, and fish.
NIGHTLIFE
In Sebastian, you'll find live music every weekend (and daily in season). Picture a salty outdoor bar environment on the Intracoastal Waterway that locals and tourists love at all hours of the day and night. Most of the spots are feel like tacky Key West, complete with a sand floor and thatched-roof bar.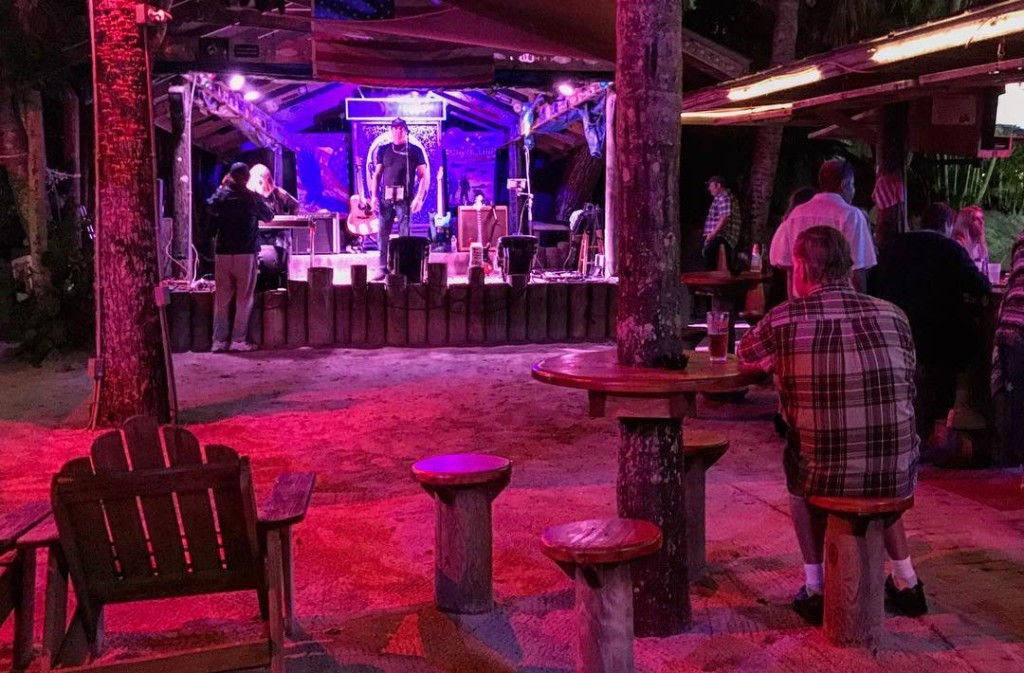 Sandbars
Are you ready to sit back, relax and enjoy live music while sipping on your favorite drink? Then the Sebastian Riverfront is the place to be! The Riverfront offers a very walkable sandbar crawl that starts at Captian Hirams and goes through Earl's Hideaway, and Tiki Bar. We recommend you try them all and tell us your favorite!
STAY
These Riverside stays offer an unforgettable oasis near the Florida coast for any travelers looking to explore the Indian River Lagoon and Sebastian Inlet. It's within walking distance to awesome restaurants and shopping.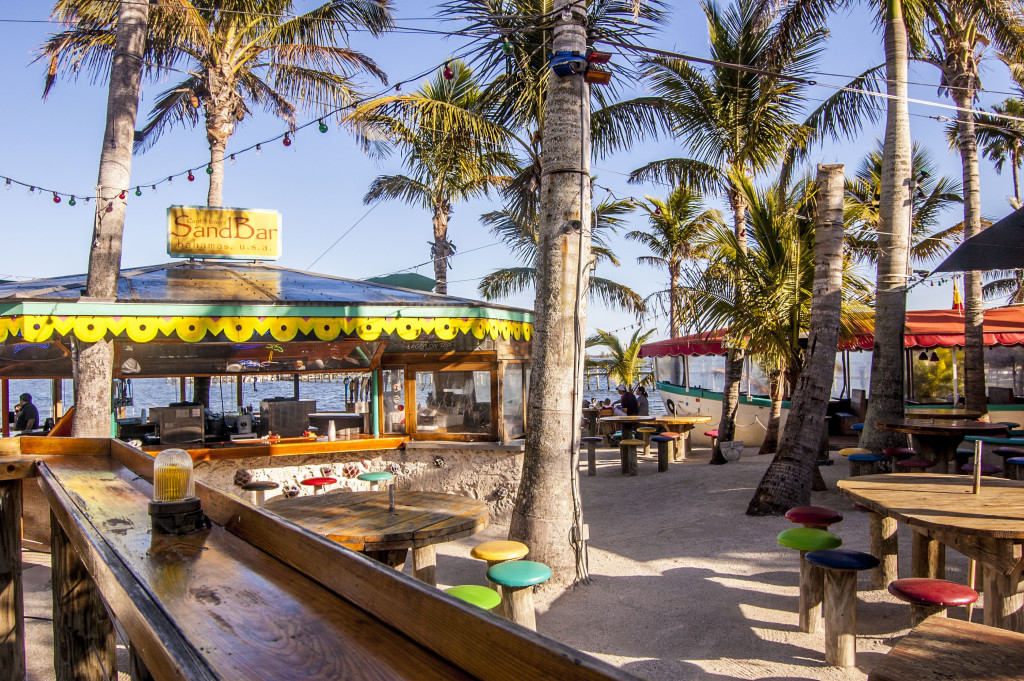 Riverside Hotels
Check out the best hotels that Sebastian has to offer along the Riverfront! Captain Hiram's, Best Western, and Sportsman's Lodge will be sure to accommodate your overnight needs and can be easily accessible to all watersport activities. So what are you waiting for? Book your vacation today!