The Vero Beach Oceanside is situated "Where the Tropics Begin" along Florida's eastern coast. Our beaches are a hidden gem and a little slice of paradise situated on the Vero Beach Barrier Island. But they offer so much more than beautiful beaches to vacationers and residents alike.
Nearby attractions include the world-renowned Riverside Theatre, which also features a comedy zone; the Vero Beach Museum of Art which is arts and cultural hub featuring regional, state and national exhibits; fine dining, top-notch accommodations and a shopping district that offers something for everyone. Browse our directory to see a list of shops, restaurants, artisans and local businesses situated Oceanside.
For up to date information on things going on in the Oceanside area, visit the Oceanside Business Association.
ART & CULTURE
Vero Beach Oceanside bleeds Art and Culture. With Museums, theatres, galleries and even murals, Vero Beach Oceanside will be sure to entertain your creative side.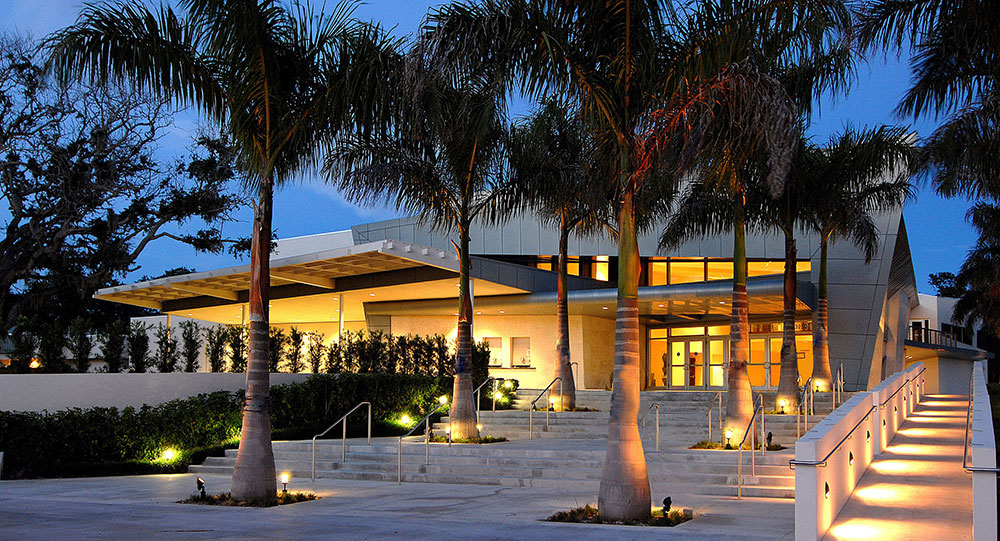 Riverside Theatre
Riverside Theatre is a non-profit professional theatre. Their modern, multi-building performing arts campus has live-theater, children's programs & lectures. Their shows are not part of a tour. What you experience there, is created there. Created specifically for their stages.
Vero Beach Museum of Art
Visiting the Vero Beach Museum of Art is the largest cultural arts facility of its kind on Florida's Treasure Coast, is a precious cultural gem that is admired and appreciated by residents and tourists alike. Situated on 7 acres of Indian River County's 26 acre Riverside Park on the east bank of the Indian River Lagoon, the accredited art museum and educational institution provides the opportunity for the cultural enrichment of the public through exhibitions, explorations in the humanities through programs of lectures and seminars, offerings in the musical, cinematic, and dramatic arts, and the collection, preservation, and presentation of important art with emphasis on American art and Florida artists.
EATS
Looking for the best seafood in Vero Beach? Then head on over the bridge to Vero Beach Oceanside. With high-end to casual eats you will be sure to find the perfect resturant for your needs.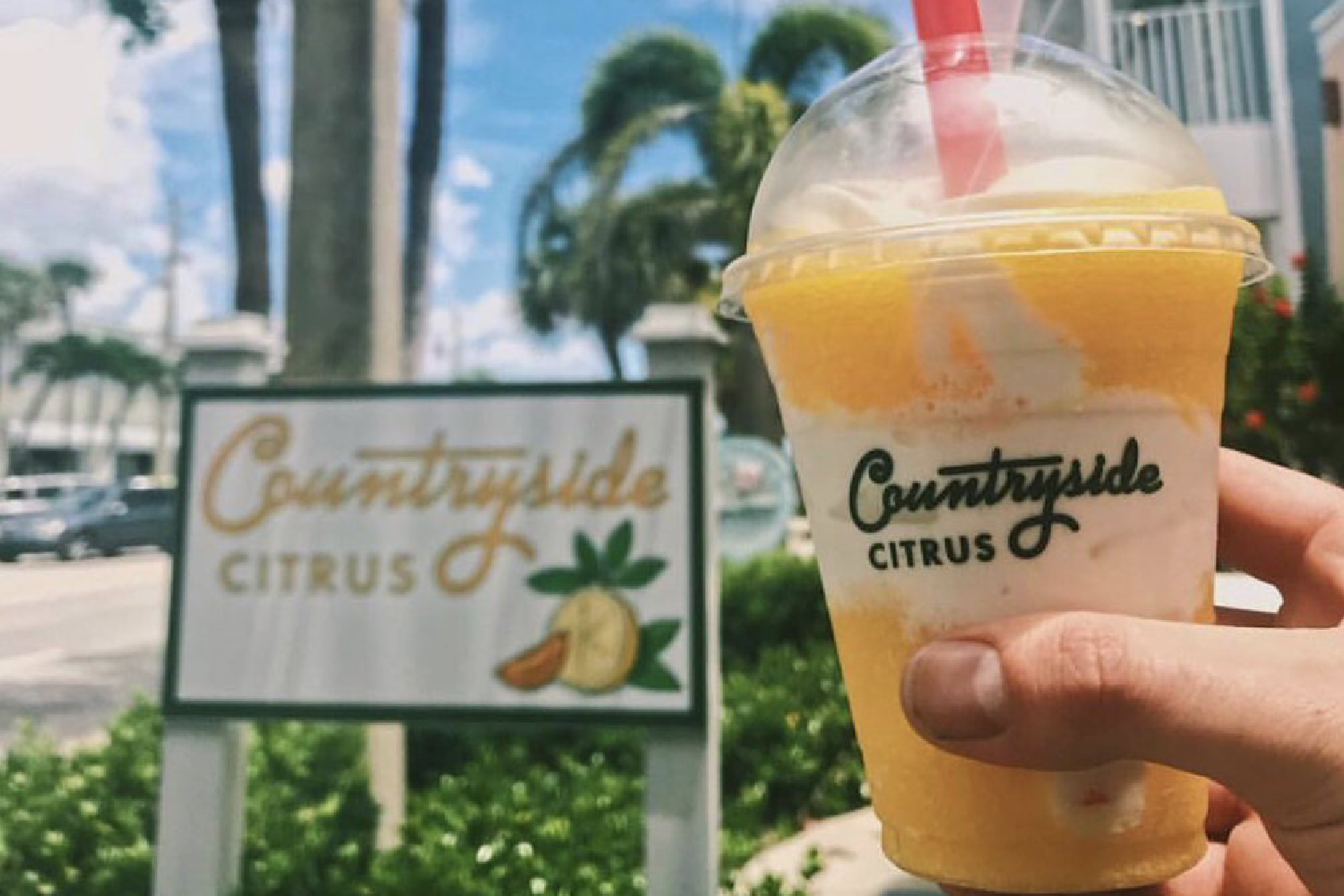 Cooldown Treats
Is it time to cool off? The Oceanside has the perfect treats for you! Kilwins, Countryside Citrus, and Cravings all offer a unique Vero Beach treat that will have you coming back for more!
SHOP
From high-end boutiques to farmer markets to unique seaside treasures, the Vero Beach Oceanside has what you are looking for:
Boutiques
Visitors to Vero Beach Oceanside will find everything from hip boutiques, to decidedly sublime home décor to vintage shops chock full of affordable treasures. And of course, kitschy retail stores for the coveted "I was here" t-shirt. Here are a few ideas to get you into "shop 'til you drop" mode: The Beach Shop, Twig Swim & Sportswear Shop, I'll Never Tell, Loggia on The Beach, Sassy Boutique, Sea Glass Boutique, Posh, Petite Shop, Patchington, Veranda, Very Fitting, El Prado, Sara Campbell, Charleston Shoe Co., Katwalk Boutique, A Pampered Life, and Pineapples
Tip: You may want to leave some extra room in your suitcase as there are so many wonderful boutiques to explore along with a sprawling outlet mall.
Farmers Market Oceanside
The Farmers Market Oceanside Vero Beach is open weekly every Saturday from 8-Noon on Ocean Drive at Humiston Park,
Our Market Mission is to provide healthy, fresh foods and horticultural products to the patrons of our market. We also wish to encourage our shoppers to visit Vero's unique beachside shopping district and delicious restaurants nearby, many are within walking distance of the market. You will find a great selection of produce, citrus, seafood, fresh bread, pastries, botanicals, locally grown landscape plants, honey, spices, healthy drinks, homemade dog biscuits and more. We are happy to have local musicians, that really add to the friendly atmosphere! Don't forget your pets! The Farmers Market Oceanside prides itself on being pet-friendly!
SEE & DO
Along with our supreme beaches, Vero beach Oceanside has a lot more to see and do:
The Beaches
It is time to find your perfect beach! With four different beaches (Jaycee Beach, Sexton Plaza, Humiston Park, and South Beach Park.), Vero Beach Oceanside has the perfect beach for you. Vero Beach Oceanside make the perfect getaway to recharge your batteries. On this beautiful expanse of shoreline on the sunrise side of Central Florida, nature is unspoiled and thriving. Vero Beach is known as "the gateway to the tropics," making it the perfect place to soak up the sun on our expansive beaches. The beaches are also known for being uncrowded, so you may find yourself only sharing your space with sea turtle hatchlings. Being one of the country's top nesting grounds, catching a glimpse of these creatures heading out to sea is sure to be a memorable experience. And don't forget parking is FREE!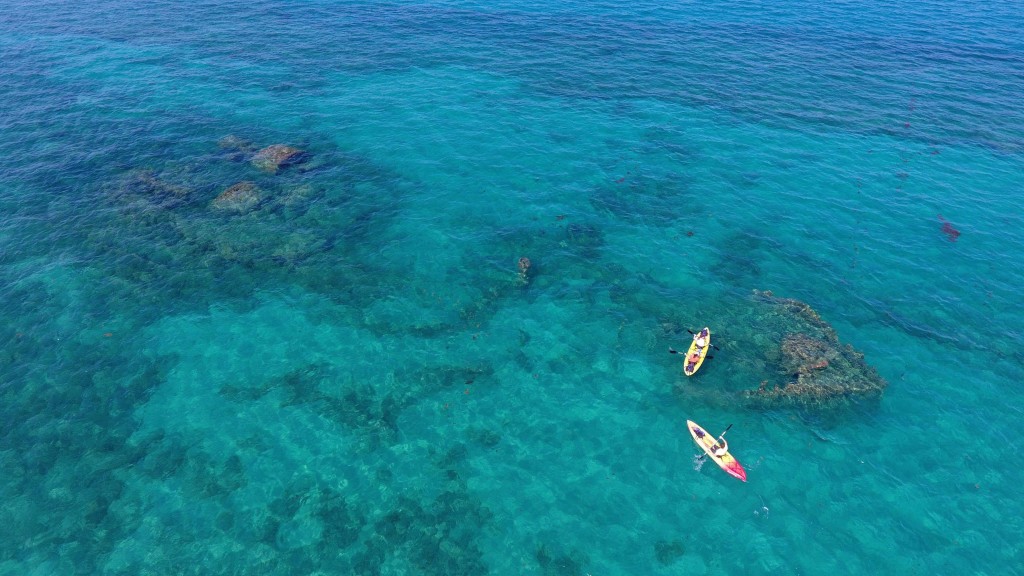 SS Breconshire
Have you ever wanted to come face-to-face with Florida's diverse marine life? The Sunshine State is known for alluring outdoor adventures along its picturesque coastline, but none compare to embarking on an exploration of its collection of underwater wonder… the SS Breconshire.
For outdoor enthusiasts, it's the beauty found just offshore from the lively Ocean Drive that will captivate your attention, as this is where you'll discover four parallel reefs that are home to 400 different species of marine life in addition to a late 19th-century shipwreck. While most destinations require you to go scuba diving to see something this spectacular, in Vero Beach you'll only need to don a mask, snorkel, and fins to explore one of Florida's most fascinating underwater treasures in the clear, shimmering blue waters. It's a perfect adventure for snorkelers of all ages, as the reef lies in 15 to 20 feet of water and is just a short swim from the shore.
If you are looking to rent paddle or watersport equipment make sure to check out Paddles by the Sea or Shark Bait.
Sunset Saturday Free Concert Series
The Sunset Saturday Night Free Concert Series in Vero Beach is a monthly music festival that is fun for the whole family! The Oceanside Business Association loves to promote Arts & Culture and we have the perfect outdoor venue for doing so located at Humiston Park on Ocean Drive in Vero Beach.
Come out and enjoy fantastic music once a month on a gorgeous Florida Saturday night. Outside food and beverages are discouraged in lieu of the many food venues and beverage bars which are on-site on concert nights. You will find different styles of music each month. When the music is over, you can enjoy a stroll down Ocean Drive, and maybe cruise on over to an after-party at one of our fabulous hotels, restaurants, and bars!
NIGHTLIFE
Play all day and party all night? Sure, we're ready with a plethora of unique and fun nightlife venues. Great drinks, Great music, Great people and times you'll always remember.
Live Music
Beyond dazzling white beaches, the lure of deep-blue lagoons, and rural wonderlands lies a rhythmic beat as local musicians take the stage in Vero Beach Oceanside bars and restaurants. It is the perfect place to listen to local and regional musicians, in charming cafes or venues. Grind and Grape, Waldo's Restaurant, Riverside Cafe, Orchid Island Brewery, and Bungalow bar are known for their live music and some of the best nightlife in the area! Be sure to visit these local hotspots at least once during your stay!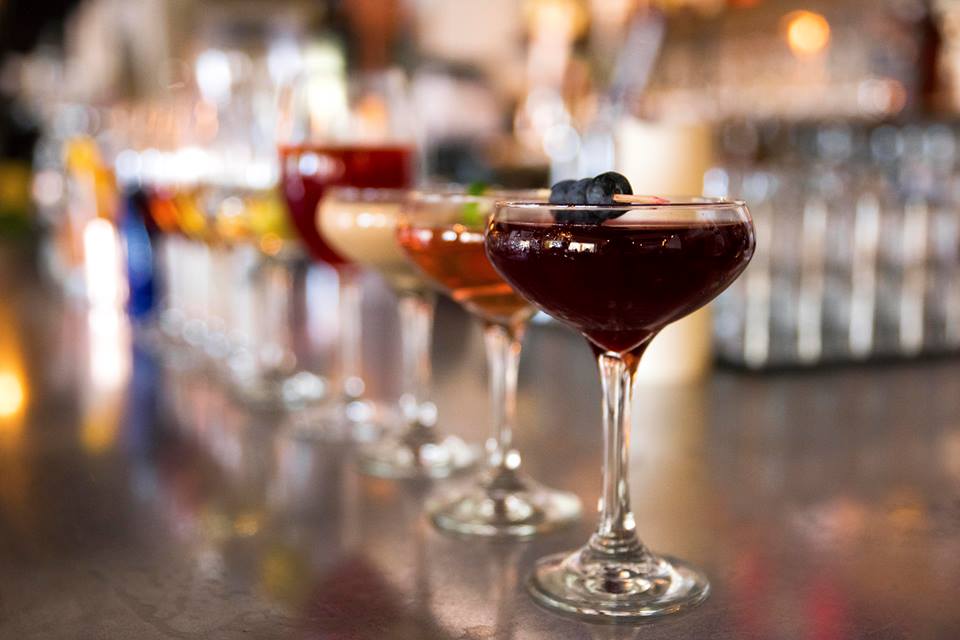 Drinks & Food
If you visiting or new to an area it is sometimes hard to find a good place to go out and enjoy a drink with some small bites. Vero Beach Oceanside is known for its walkable nightlife. Bobby's, Mulligan's Beach House, Ocean Grill, Cobalt, and The Wave Kitchen & Bar are some of the best options. Whether you are looking for a romantic setting or casual bar the oceanside is the perfect place to grab a drink and catch up with friends!
STAY
Want to wake up and watch the Vero Beach Sunrise? Or maybe not have to worry about going anywhere else? Then these hotels are the ones you want to stay:
Ocean Drive Hotels
Discovering these hotels are like stumbling upon a rare and radiant gem. This oceanside oasis gives you very little reason to stray from the area. You can choose from world-class accommodations to fun hotels such as the Kimpton Vero Beach Hotel & Spa, Costa d'Este, Holiday Inn Oceanside, Driftwood Resort, The Islander Inn, The Reef Ocean Resort, and Sea Turtle Inn. Lounge in a beach chair or dip into a variety of water sports. Relax by our heated oceanside pool, and countless palm trees. A world-class spa and spacious accommodations make unwinding inevitable. Among Vero Beach hotels and Florida resorts, this boutique haven is the perfect choice for discerning travelers and brides searching for an exquisite wedding destination.
South Beach Hotels
Enjoy tranquil comfort and tropical old-fashioned southern hospitality at the most romantic South Beach hotels and charming resorts. The Caribbean Court Boutique Resort, Prestige Hotel, Sea Spray Inn, Sea Horse Beach Cottages, and South Beach Place are located directly over the Alma Lee Loy Bridge and are centrally located in "The Jewel of the Treasure Coast." These Vero Beach hotels are lushly landscaped, ideal if you are looking for a romantic getaway for two. Furthermore, it is also perfect if you are in search of wedding venues, event venues, small conference rooms, and retreat centers. There is sure to be a hotel to satisfy your needs.