Make Indian River County Your New Family Tradition
Family vacations are all about traditions that serve as a memory book for years to come. The unified moments that families spend together away from their ordinary routines are to be cherished, and if truly special enough can often result in an annual tradition.
However, not all vacations are created equally. It's rare indeed to discover a destination that checks all of the boxes required for the quintessential family vacation. Such is the case with Indian River County, Florida, where a treasure trove of family fun awaits around every corner.
Known for sunrises, not high rises, Indian River County boasts 22 miles of pristine east coast beaches. On this beautiful expanse of shoreline on the sunrise side of Central Florida, nature is unspoiled and thriving. Vero Beach is known as "the gateway to the tropics," making it the perfect place to soak up the sun on the expansive beaches.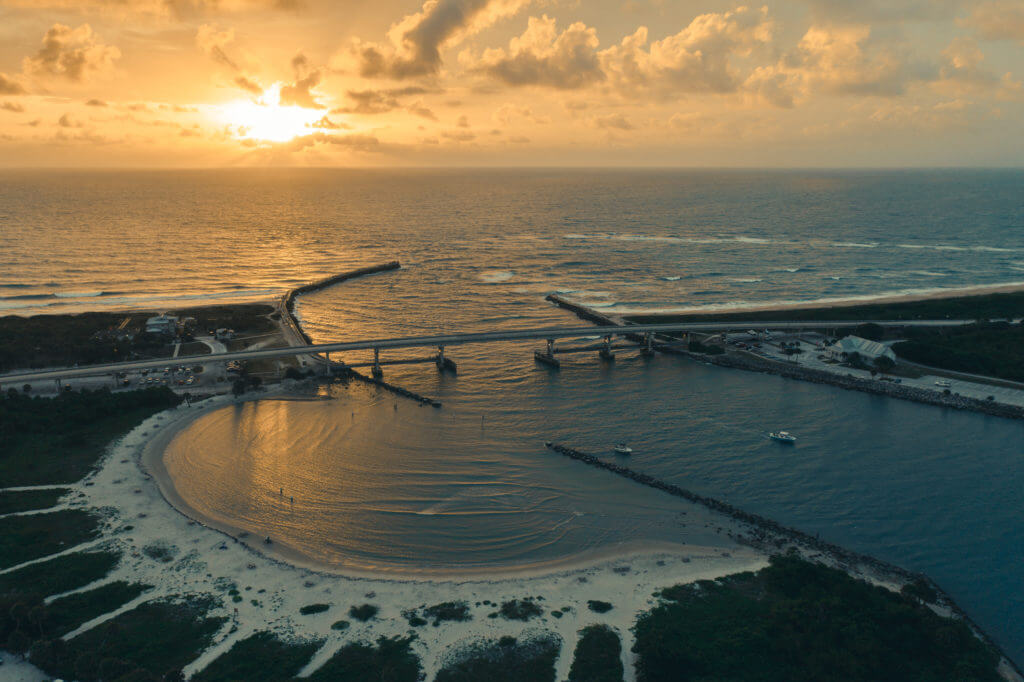 Disney's Vero Beach Resort is Disney's only oceanfront resort in the continental US. Just two hours from the theme park, this elegant old-fashioned hideaway is located on Florida's scenic Atlantic Treasure Coast near the charming community of Vero Beach. Captain Hirams Resort is the essence of Florida, enhanced with a Bahamian beat. Drop anchor on the shores of Sebastian's Indian River or park your car and surrender to "island time" the Captain Hirams way. The Driftwood Resort, which features a rustic "beachcomber" ambiance, is made entirely out of driftwood.
The family that "plays" together "stays" together, and there are no shortages of playtime options throughout the region. Here you'll find a small town vibe with all the amenities of a big city. Don't miss Treasure Coast Kids Quest where you'll have fun completing an activity at six amazing Treasure Coast locations, thereby earning your personal treasure. The McKee Botanical Garden has something for everyone.
The world-class exhibits and seasonal events give members and visitors the opportunity to create memories and experience the Garden's wonder. Other attractions include educational programs about Florida's sea turtles and sea turtle nesting in Indian River County. Following, participants are given the opportunity to view a Loggerhead Sea Turtle nesting on the beach.
Scallops – End of Season Corn & Wild Mushroom Sauté, Beurre Blanc from Michael's on 7th
Culture is not an afterthought here, and visitors can soak up an array of cultural activities ranging from museums to opera and theater. The Vero Beach Museum Of Art is the largest cultural arts facility of its kind on Florida's Treasure Coast featuring five art galleries and two sculpture parks. Or put on your sneakers and stroll along the Indian River County Mural Trail where you'll be introduced to such captivating works of art as the Kilted Mermaid or a display of colorful birds.
Foodies can feast on a wide variety of culinary options. Marsh Landings serves Old Florida food such as frog legs and gator bites while treating guests to authentic bluegrass music.
Anchored in the sand, surrounded by coconut palms and buffeted by cool river breezes, the outdoor tiki-style Sandbar at Captain Hirams in Sebastian is a go-to destination for live music, cold beer, tropical cocktails and the chance to mingle in a trio of spirited spots. The Ocean Grill presents a nice twist on fine dining with ocean-front seating and such fresh-from-the-sea entrees as seafood casserole filled with shrimp, scallops, crab and mushrooms or for the land lover Dry-Aged New York Strip Steak served with béarnaise.
With safety precautions in place throughout the region in order to ensure the well-being of both visitors and the community, perhaps it's time to begin your own family tradition at one of the country's most desirable locations. The red carpet treatment awaits you.
Leave a Reply
Your email address will not be published. Required fields are marked *
You may use these HTML tags and attributes:
Name *
Email *
Website
Save my name, email, and website in this browser for the next time I comment.