Top Free Things to Do this Summer
Top FREE Things to Do this Summer
1. Go to the Beach
With 22 miles of beautiful sandy beaches, you can take your pick between Sebastian and Vero Beach. You can also choose the type of beach – quiet and secluded or family friendly with restrooms and a playground nearby? The choice is yours! No matter what you choose, the beach and beach parking is free.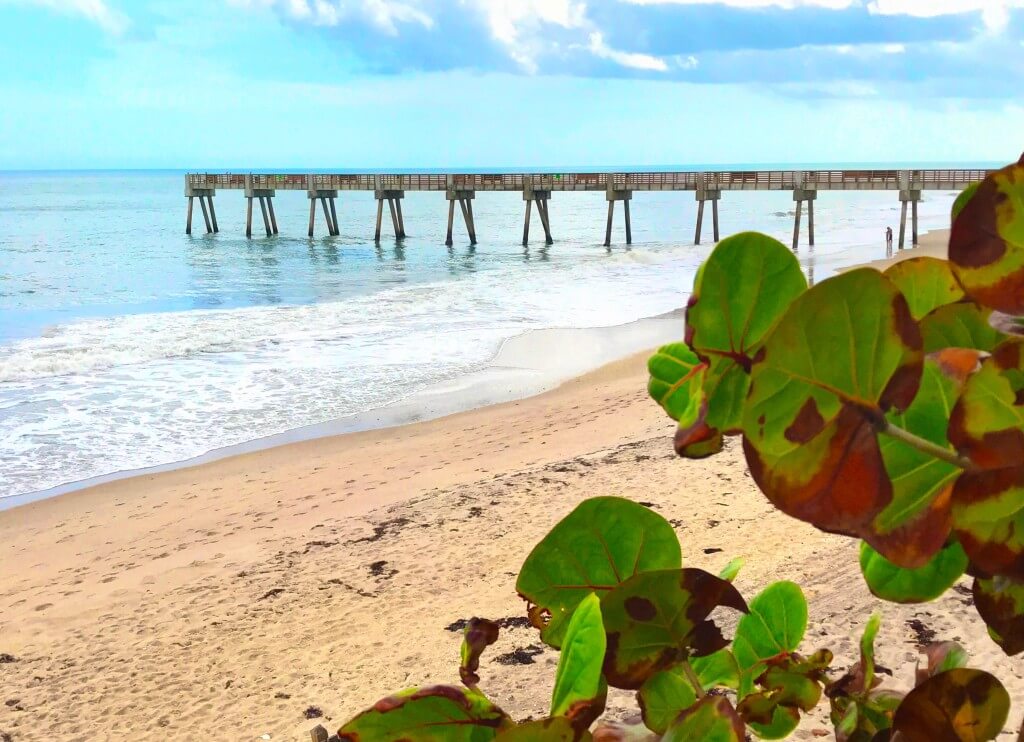 2. Experience Sea Turtle Nesting Season
Indian River County is known for its busy sea turtle nesting season, running from March through October. By mid-summer, some of the baby sea turtles are beginning to hatch. You may stumble upon this on your own. Or, you can join Coastal Connections for one of their free sea turtle releases or turtle digs! These tours aren't free but proceeds are used towards a good cause – the turtles!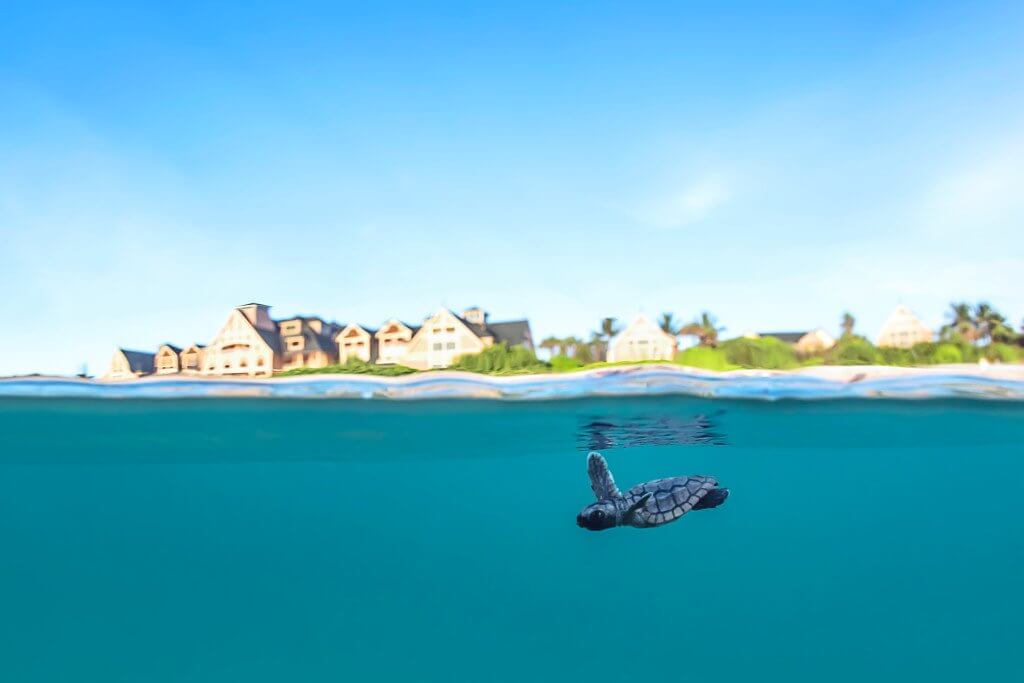 3. Paddle the Indian River Lagoon
The Indian River Lagoon is the longest barrier island complex in the United States. The 156-mile lagoon consists of three smaller lagoons and is thick with biodiversity. From the trees and shoreline outlining the lagoon to the water itself – over 2,000 unique plants and animals call the lagoon home! You can see some of this diversity for yourself just by walking the shores, hanging out in the shallow water or traversing the lagoon via paddleboard, kayak or boat. Spot birds, manatees, dolphins, and other wildlife while taking your own tour of the lagoon.
4. Window Shop on Ocean Drive
Located in Vero Beach, Ocean Drive is the perfect place to people watch and window shop! Locally owned retail stores, eateries, and galleries are all located along this stretch, just steps from the Atlantic Ocean! You can easily walk from one end to the other while window shopping or popping in to see some of the shops up close. On Saturdays stroll the Oceanside Farmer's Market from 8am – 12pm located near Humiston Park.
5. Snorkel the SS Breconshire Wreck
One thing that makes the SS Breconshire Wreck special is its accessibility – it lies 200 yards offshore in Vero Beach. It's a quick paddle from Sexton Plaza, Costa d'Este or Waldo's. Just look for the American flag to spot its location. The best months to snorkel are June & July.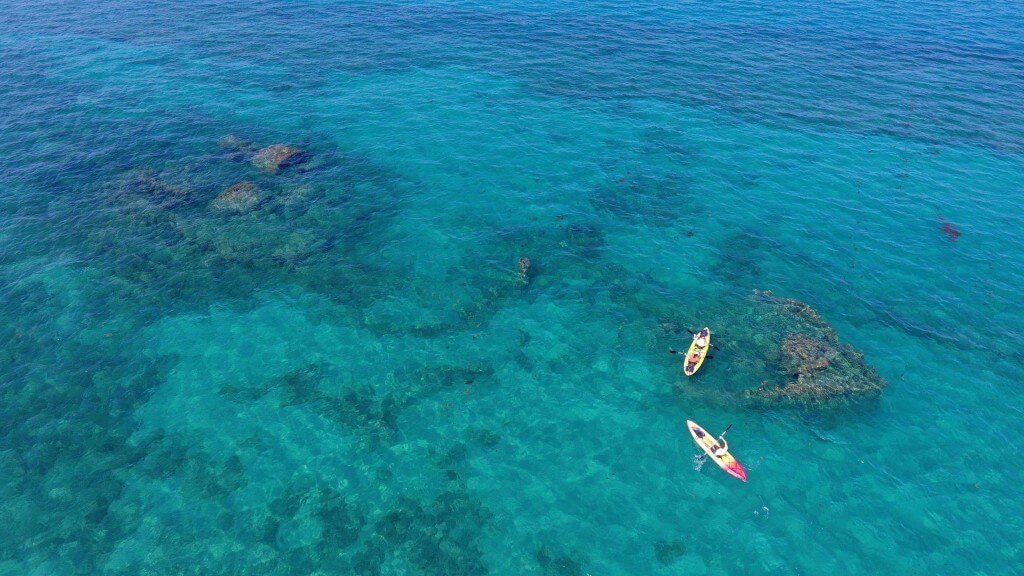 6. Take a Mural Tour
All around Indian River County are murals waiting to be admired and photographed! From smaller walls decorated with tropical flowers to large scale scenes, there are over a dozen murals scattered throughout the city. See how many you can find in a day and snap photos at each one to document your progress!
7. Go on a Nature Hike
From Fellsmere and Sebastian to Vero Beach, there are several preserves and trails that are free to explore. Get a taste of old Florida at the St. Sebastian River Preserve State Park. You can explore trails on foot, by bicycle or on horseback; and might even spot a deer or two! The Lagoon Greenway, located in Vero Beach is a 137-acre property with boardwalks and a three-mile trail system perfect for hiking, jogging or cycling. At both locations, you can bring your four-legged family members as long as they're leashed and you clean up after them.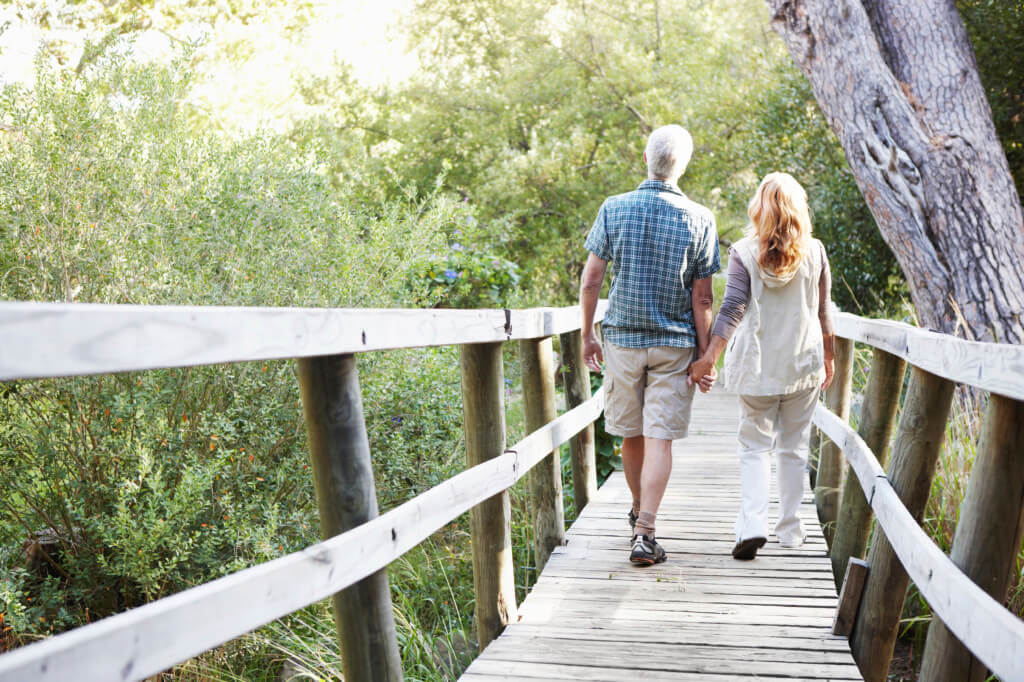 8. Fish on
In Indian River County, you're never far from fishing because you're never far from water. Both fresh and saltwater fishing are available. All you need is a little patience, a fishing pole and some bait! In the Indian River Lagoon, it's common to catch redfish and trout. Fish right off of the beach in the Atlantic ocean for snook, pompano, snapper, and redfish.
9. Stroll Downtown Vero Beach
Enjoy Downtown Vero Beach for free during Downtown Friday and Gallery Strolls. These events, held monthly are a great way to experience the sights and culture of Downtown Vero Beach without taking out your wallet!
During Downtown Friday, held the last Friday of every month, guests can walk up and down 14th Avenue while enjoying live music, entertainment and perusing booths manned by local businesses. The Gallery Stroll is also held in Downtown Vero Beach, along 14th Avenue, from 19th to 21st Streets in the Downtown Arts District. On the first Friday of each month, the public is invited to visit all the galleries for FREE! Several of them even provide wine and light snacks at no charge!
10. Pelican Island
See the United State's first national wildlife refuge when you experience Pelican Island! Brown pelicans can be seen on the island throughout the year. At times, white pelicans also visit the island which is host to over a dozen nesting species and over 100 pairs of pelicans. The U.S. Fish and Wildlife Service provides free tours of Pelican Island. Binoculars and field guides are provided, although you do need reservations.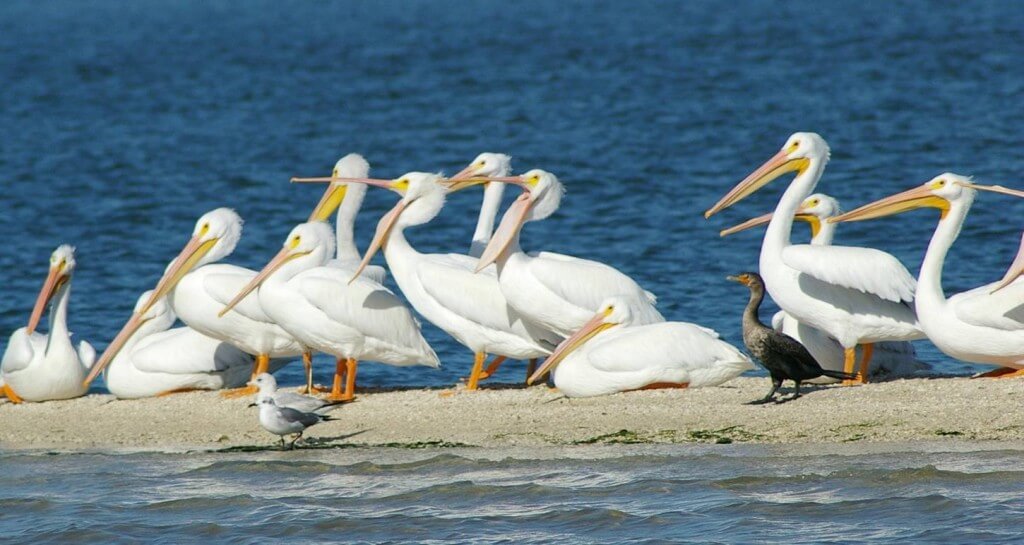 11. Visit the Museum of Art
The Museum is the largest cultural arts facility of its kind on Florida's Treasure Coast featuring five art galleries, two sculpture parks, Museum Art School, auditorium, great hall, art library, museum store and a museum café. The Museum offers FREE admission on the last Saturday of every month.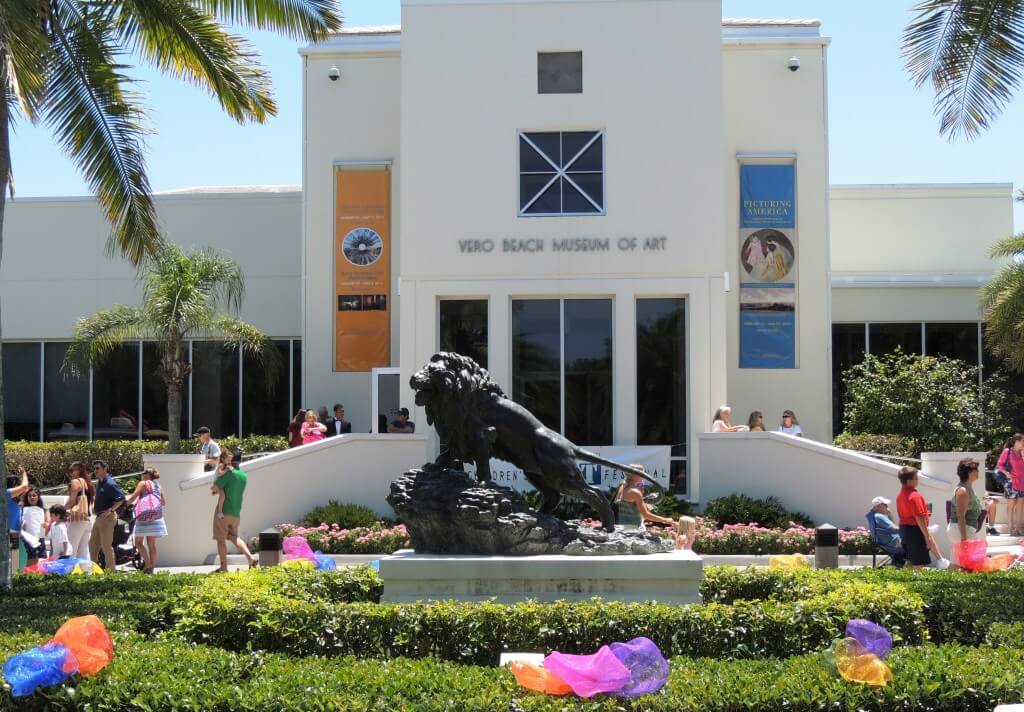 12. Explore at Round Island Park
This park has access to both the Atlantic Ocean and the Indian River Lagoon. You're also almost guaranteed to see a manatee! There are trails, boardwalks, and an observation tower. This is a favorite spot for locals and visitors to launch their kayaks or canoes.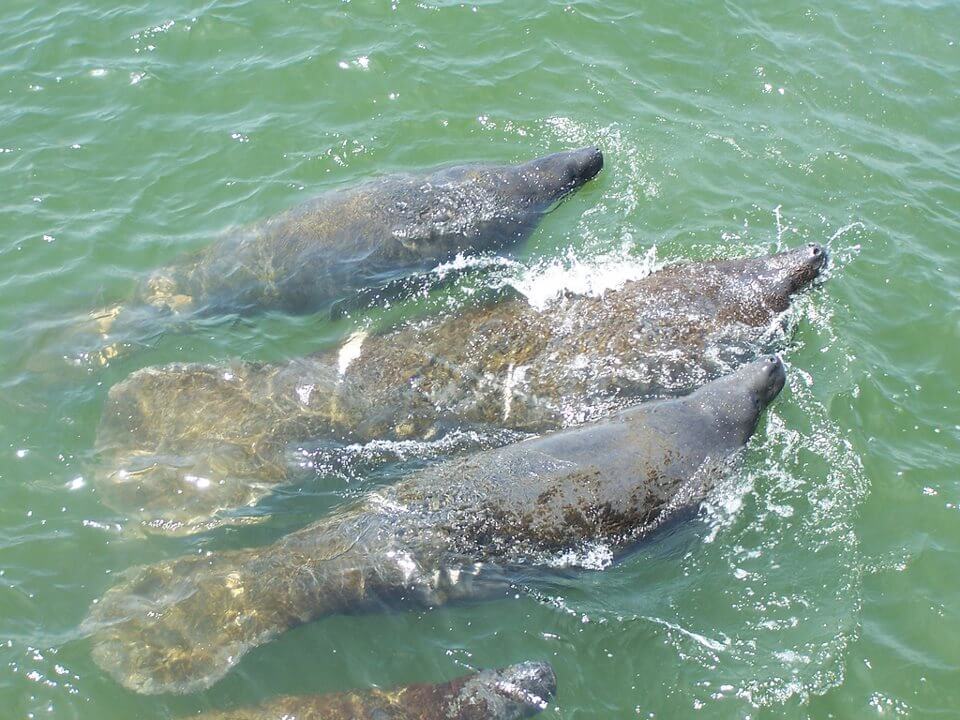 13. Sunset Saturday Night Concert Series
The Sunset Saturday Night Free Concert Series in Vero Beach is a monthly music festival that is fun for the whole family! Come out and enjoy fantastic music once a month from 6:30pm – 9:30pm on a gorgeous Florida Saturday night. Outside food and beverages are discouraged in lieu of the many food venues and beverage bars which are on-site on concert nights. You will find different styles of music each month.